Properties with floor plans
Last updated date:

Thu, 29 Sep 2022 13:55:19 GMT
115000 to 180000

AED

yearly
Mira Oasis 2, Mira Oasis, Reem, Dubai

Villa

Type E | Landscape Garden | Near To Park

Mira 2, Mira, Reem, Dubai

Villa

Fully Furnished | Landscaped Garden |Ready To Move

Mira 3, Mira, Reem, Dubai

Villa

4 Bed Plus Maid | Semi Detached | Large Plot

Mira Oasis 3, Mira Oasis, Reem, Dubai

Villa

4 Bed Plus Study |Type E | Vacant

Mira Oasis 2, Mira Oasis, Reem, Dubai

Villa

Type E | Landscaped | Spacious

Mira 2, Mira, Reem, Dubai

Villa

Ready 4BR Mira Villa | Spacious Living and Dining

Mira Oasis 2, Mira Oasis, Reem, Dubai

Villa

SPACIOUS 4 BEDROOM VILLA/ FANTASTIC COMMUNITY/ SUP

Mira Oasis 3, Mira Oasis, Reem, Dubai

Villa

Premium quality Exclusive villa | Great location

Mira Oasis 2, Mira Oasis, Reem, Dubai

Villa

AS | Exquisite 4Bed+Maid | Vacant Villa @180K

Mira 1, Mira, Reem, Dubai

Villa

Available Mid November | Study | Large plot

Mira Oasis 2, Mira Oasis, Reem, Dubai

Villa

SR | Exquisite 4Bed+Maid | Vacant Villa @180K

Mira Oasis 3, Mira Oasis, Reem, Dubai

Villa

Type I Hot Deal

Mira 4, Mira, Reem, Dubai

Villa

Immaculate | Type 3E | End Unit | Vacant Now

Mira Oasis 2, Mira Oasis, Reem, Dubai

Villa

Mira Oasis , 4 BR + Maids , Family community

Mira Oasis 2, Mira Oasis, Reem, Dubai

Villa

Type E |Single Row| Fully Renovated |Vacant

Mira Oasis 2, Mira Oasis, Reem, Dubai

Villa

Super large plot | 3 Bed + Maid's Room + Study

Mira Oasis 3, Mira Oasis, Reem, Dubai

Villa

Type B | Big Garden | Corner | With Study

Mira Oasis 2, Mira Oasis, Reem, Dubai

Villa

Well Maintained | Single Row | Great Community

Mira Oasis 2, Mira Oasis, Reem, Dubai

Villa

Immediate Occupancy in Secured Gated Community features Spacious Backyard

Mira Oasis 3, Mira Oasis, Reem, Dubai

Villa

3 Bedroom And Maid Room I Type

Mira Oasis 2, Mira Oasis, Reem, Dubai

Villa

Spacious 4 Bedroom| Ready to Move | Private Garden

Mira Oasis 2, Mira Oasis, Reem, Dubai

Villa

Vacant | 4BR+ Made Room | Single Row

Mira Oasis 2, Mira Oasis, Reem, Dubai

Villa

Spacious | Great location | Available Now

Mira Oasis 2, Mira Oasis, Reem, Dubai

Villa

Single Row | Landscaped | 4BR + M l NEAR PARK l Mira
Find homes by commute time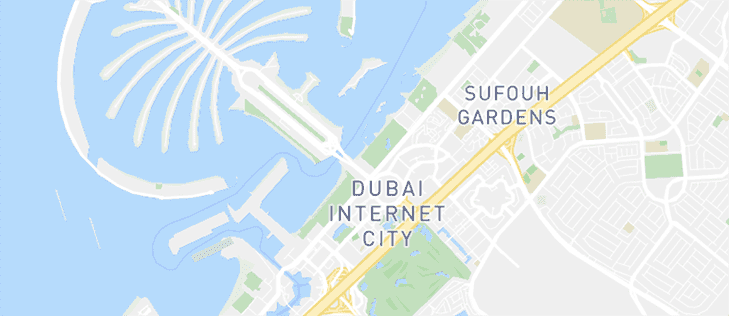 See Listings on the Map
Explore the area
Be the first to hear about new properties
Reem is located in close proximity to Town Square Dubai and Arabian Ranches etc. This Modern development emphasizes on keeping the natural environment intact to give a nature's feel to today's artificial world. A lot of outdoor activities are incorporated in the community to maintain its uniqueness. Projects of Mira and Oasis Mira are instantly liked by people. Main attractions include the central park. Reem holds the credit to be the first and only gated community with a central park in it. It offers numerous adventurous activities including camel riding, camping facilities and Surfing also. Reem is one of the best properties in Dubai for rent.
Types of Villas in Reem
Villas for rent in Reem Villas are a fine blend of nature and modernity. They include villas of different sizes. The 3 -bedroom and 4- bedroom villas are stretched along the lush green pathways giving it a peaceful look. the 3 -bedroom villas are for small to medium sized families, and they vary in size from 2,170 sq. ft to 3,742 sq. ft. On the other hand, 4-bedroom villas are between 2,500 sq. ft to 3,000 sq. ft. All villas in Reem have balconies to give a beautiful view of cycling pathways and jogging tracks. When we are looking for a place to live in Dubai renting property in Reem appears to be a wise choice. The immaculate construction and the attention given to the finest details makes it a piece of perfection. Residents can enjoy the serene of the nature sitting in exotic villas in Reem as their home.
Rent Price Trends for Villas in Reem
Reem Villas for rent are some of the most sought-after real estate units. The rental value of the villas is basically based on their varying sizes and the location i.e. middle units or end units. Reem only has 3 and 4-bedroom villas. The 3-bedroom villas for rent in Reem are available for AED 115,000 to AED 160,000 per year. Whereas the 4-bedroom villas for rent in Reem are for AED 135,000 to 160,000/year.
Lifestyle in Reem
Reem villas for rent are amidst a beautiful community which offers a full range of community living benefits including a breathtaking central park with outdoor activities, from camping facilities to surfing everything is available. Either it is rock climbing or camel riding, may it be surfing or go-karting, or either its dune buggies or a cricket pitch. You name it and Reem central park offers it. In addition to this, water fountains will also be displayed on various locations, which definitely gives a cooler effect to the otherwise hot climate. For other social activities Reem houses quite a few restaurants to satisfy your taste buds. People can chill out in cafes in the evening to relax and socialize.
Reasons for Renting in Reem
Renting property in Dubai can give you tough time but Reem can make it easier for you. A 24-hour, secure gated community lets you have stress free days and nights. Nearby localities include fancy housing project like Arabian Ranches 2, The Sustainable City Villas, Serena Villas etc. Reem makes these exotic villas a home for you. It also offers primary schools and nurseries for children. Apart from the beautiful aura it offers, Reem is very close to the main the Dubai Bypass Road.