Properties with floor plans
Townhouses for rent in Dubai
Last updated date:

Sat, 01 Oct 2022 06:38:14 GMT
45000 to 450000

AED

yearly
Amaranta, Villanova, Dubailand, Dubai

Townhouse

Bright Cluster Townhouse Near Pool

Palmera 2, Palmera, Arabian Ranches, Dubai

Townhouse

Vacant Now | Single Raw I Big Garden

Jumeirah Luxury, Jumeirah Golf Estates, Dubai

Townhouse

Vacant Townhouse with Full Golf Course View

Jumeirah Luxury, Jumeirah Golf Estates, Dubai

Townhouse

Private Pool | Lake View | Extra storage space

Mira 2, Mira, Reem, Dubai

Townhouse

Fully Furnished | View Now | Private Garden

Estella Village, Victory Heights, Dubai Sports City, Dubai

Townhouse

Close to Pool and Gym | Well Maintained | TH-1

Mimosa, DAMAC Hills 2 (Akoya by DAMAC), Dubai

Townhouse

Great Deal| 3bed| Terrace |DAMAC Hills 2

Estella Village, Victory Heights, Dubai Sports City, Dubai

Townhouse

Corner Plot I Single Row I Family Home

Naseem, Mudon, Dubai

Townhouse

4 BR End Unit Naseem On Single Row Facing Park

Amaranta, Villanova, Dubailand, Dubai

Townhouse

SINGLE ROW | DIRECT SWIMMING POOL AND PARK VIEW | 3 BR + MAID ROOM

Indigo Ville 8, Indigo Ville, JVC District 11, Jumeirah Village Circle (JVC), Dubai

Townhouse

BS | Luxurious | 4BR+Maid Unit in Indigo Ville

Mirabella 2, Mirabella, JVC District 11, Jumeirah Village Circle (JVC), Dubai

Townhouse

BS | Corner Unit | Exquisite 3Bed | Private Garden

Aurum Villas, DAMAC Hills 2 (Akoya by DAMAC), Dubai

Townhouse

Multiple options|Area specialist|Exclusive

Al Reem 1, Al Reem, Arabian Ranches, Dubai

Townhouse

Vacant Soon - Large Corner Unit - Type 3E

Amaranta 3, Amaranta, Villanova, Dubailand, Dubai

Townhouse

Big Garden | Single Row | Near Pool and Park

Hajar Stone Villa, Victoria, DAMAC Hills 2 (Akoya by DAMAC), Dubai

Townhouse

Brand new | Lowest Rent | 4 Bedroom Townhouse

Parkside 1, Expo Golf Villas, EMAAR South, Dubai South, Dubai

Townhouse

MODERN LAYOUT | BRAND NEW | PARKSIDE 1 | HIGH END LIVING |

Basswood, DAMAC Hills 2 (Akoya by DAMAC), Dubai

Townhouse

Brand New | Private Garden | Amazing Community

Warsan Village, International City, Dubai

Townhouse

SINGEL ROW | BLOCK C | 3 BED+M | WARSAN VILLAGE

Amaranta, Villanova, Dubailand, Dubai

Townhouse

Spacious 4 Bedrooms | Single Row | Amaranta Townhouse

Maple At Dubai Hills Estate 3, Maple at Dubai Hills Estate, Dubai Hills Estate, Dubai

Townhouse

Modern Living |High End Finishing|Ready To Move In

Amaranta 3, Amaranta, Villanova, Dubailand, Dubai

Townhouse

Single Row | Park Facing | Brand New | Amazing Layout

Mira Oasis 3, Mira Oasis, Reem, Dubai

Townhouse

Type G | Close to park | Single Row

Warsan 1, Al Warsan, Dubai

Townhouse

Single Row | 3Bed Room Villa | For Rent
Popular Studio & Bedroom Searches for Townhouse Rentals in Dubai
Find homes by commute time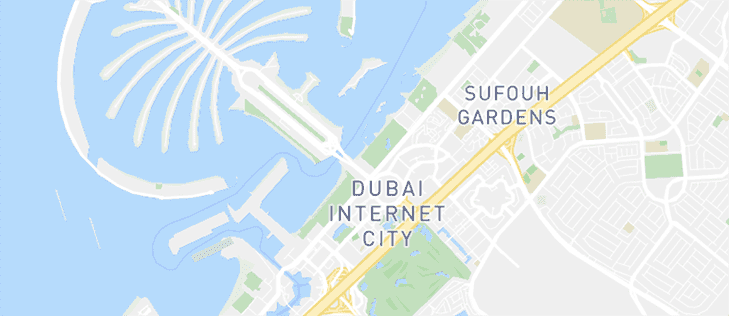 See Listings on the Map
Explore the area
Be the first to hear about new properties
Short Term Townhouse Rentals in

Dubai
More about Townhouses for Rent in Dubai
Real estate in Dubai continues to grow as many new projects are added to the market every year. The metropolis has become one of the most sought-after places for families and singles alike offering unlimited opportunities, an upgraded lifestyle and premium living amenities. A major reason many prefer to rent in Dubai is due to affordable accommodation options paired with job opportunities and a tax-free income. Be it urban living facilities in a laid-back village setting of Jumeirah Village Circle (JVC), Emaar's master-planned locations like Dubai Hills Estate or secluded islands like Palm Jumeirah, Dubai has and continues to set world records in the real estate industry. Many move here in search of jobs and business opportunities and make it their home.
While there is a wide variety of options available, tenants can choose an apartment closer to their workplace or one of the properties in villa compounds and gated communities. Besides basic living amenities and facilities from the developer, modes of public transport and location are two of the most important factors for decision making. Prospective tenants will find a range of luxury residences with private beach access or affordable housing options in close-knit communities when looking for townhomes for rent in Dubai. Based on your preferences, you can get furnished or unfurnished townhouses, duplex units, private townhomes, semi-detached and chiller free units in Dubai.
Villas vs Townhouses in Dubai
Villas are usually independent residential properties. These are standalone units varying in configurations. Whereas, a townhouse for rent in Dubai is generally attached to another unit. This means that townhouses are constructed in a way that they share a wall or two with another townhouse. A unit that's partially attached or shares a wall on one side is known as a semi-attached or semi-detached townhouse, found on the corners of most developments. In Dubai, there are many communities with a mix of villas and townhouses, some are dedicated townhouse complexes while villa compounds only include a range of independent villas. Whatever your preference is, you can choose to rent a property based on your requirements.
Types of Townhouses in Dubai
According to the construction technique, prospective tenants can choose between attached and semi-detached townhouses. A partially attached townhome is generally the one built on a corner plot with free space on one side. These units may cost slightly more than attached properties. When searching for townhouses for rent in Dubai, you will also come across a range of configurations and bed-types. There are typically 1, 2, 3, 4 and 5-bedroom townhouses for rent available in the market. These properties are usually built in clusters featuring similar architectural styles and shared facilities.
Some locations like Palm Jumeirah, District 12 (JVC) and The Pulse (Dubai South) include triplex townhouses with stunning views of the community. The rental price of these is slightly higher than others. Mostly, these are ready to move-in and furnished while those on a budget can also find some unfurnished units. If you are looking for a reasonably priced property, you can opt for unfurnished townhouses for rent in Dubai.
There are two types of properties based on the type of air-conditioning provided. Unlike district cooling, there are chiller-free townhouses in which tenants do not have to pay for the cooling charges. In these properties, air-conditioners are installed within the premises and connected to the main electricity meter. In this way, tenants of chiller-free townhouses only pay for what they consume and the charges for cooling are not reflected on the DEWA bill. Instead, the cooling charges go directly to the landlord. Renting chiller-free townhouses can result in a significant decrease in the total cost of living.
Another option is getting a unit on rent-to-own schemes. Some developers and landlords offer townhouses on a rent-to-own basis by which the tenant pays a monthly rent as a down payment for a fixed time period. Once the period is over, the tenant will own the property on a freehold basis.
Popular Areas to Rent Townhouses in Dubai
Town Square is one of the most popular areas to rent a townhouse in Dubai. Here, you will find fairly priced 3 and 4-bedroom units in different clusters such as Noor, Hayat, Zahra and Safi Townhouses. Each cluster has its own special features. Those looking to move away from the rush of the city yet lie in proximity to living facilities can consider townhouses in a luxury project, Golden Mile in Palm Jumeirah. These are signature homes by the developer offer stunning views of the waterfront. Further, family homes in a serene setting can be found in residential areas of Dubai like Green Community, The Springs and The Lakes. There are some relatively new projects as well with a range of townhouses for rent in Dubai such as Akoya Oxygen and Meydan City. Other popular locations include Mudon, Mirdif, Arabian Ranches and Dubailand.
Rental Trends for Townhouses in Dubai
1-bedroom townhouses have prices starting from AED 20k in locations like Dubai Industrial Park and going up to AED 80k in Jumeirah Village Triangle (JVT). Similarly, the annual rent for a 2-bedroom townhouse would be around AED 40k to AED 130k, depending on the location and whether the property is fully furnished. A typical 3-bed townhouse for rent in Dubai costs around AED 90k in areas like Noor Townhouses in Town Square with areas spanning over 2,000 sq.ft. To rent a bigger unit like 4-bed and 5-bed townhouses, you will need to shell out around AED 100k to AED 300k, annually.
How to Rent a Townhouse in Dubai?
The first step is to check for the best options for townhouses for rent in Dubai and select the one that suits your requirements and budget the best. The process of searching for a property type and connecting with agents has become quite convenient with different labels and filters on the Bayut website. Once you make up your mind, it is time to contact and negotiate with the landlord. Once the terms are agreed upon, a tenancy agreement is to be signed and the property will be ready to move-in. Rents are generally calculated on a per annum basis and paid in post-dated cheques. Some landlords or agents may ask for payment via two to four cheques, it is recommended that you check the clause before signing the tenancy agreement.
Cost Associated with Renting a Townhouse in Dubai
Besides the upfront rent, there are hidden costs associated with townhouses for rent. This includes a 5% to 10% security deposit. The amount is decided by the landlord and is refundable at the time of vacating the premises. Whereas, some deductions may be made depending on the condition of the property. Moreover, if you hire a broker, they will charge a commission between 2% to 5% of the annual rent. In case you rent a townhouse directly from the landlord, you can skip the fees for commission.
While signing the tenancy agreement, the tenant or landlord must also register for Ejari, an initiative by the Real Estate Regulatory Agency (RERA) to manage tenancy contracts in Dubai. The rents for your townhome is also decided by the Ejari system. With this, you will get a unique Ejari number used to get connections for utilities in your new home. The fee for Ejari registration or renewal is AED 215 + 5% VAT.
Once you have your Ejari number, you will have to set up the electricity and water connection via Dubai Electricity and Water Authority. DEWA charges around AED 4.5k out of which AED 4k refundable at the time of vacating the property.
Lastly, one cost to consider is chiller fees. It is not included if you are renting a chiller free townhouse for rent. Otherwise, some properties require the tenant to pay for the district cooling services. Empower and Emicool are the two major district cooling providers while some projects are serviced by DEWA and chiller charges are then included in your bill.
FAQs on Renting Townhouses in Dubai

What is the difference between a Townhouse and a Villa?

The main difference between a townhouse and a villa lies in the structure of the unit. For instance, unlike villas, townhouses share a common wall with another unit, making them semi-detached. Villas, on the other hand, are mostly independent properties or detached houses. As a result, villas tend to offer greater privacy than townhouses and are also usually more spacious. Check more detailed comparison of renting a townhouse and villa in Dubai.

Is a Duplex better than a Townhouse?

A duplex is essentially a single unit, with two residences that share a common wall. Townhouses, on the other hand, are a row of homes, with each unit sharing a wall with their neighbour. A duplex can also be a building with two separate apartments with one above the other, each having its own entrance. While duplex units are usually sold to a single owner, a row of townhouses can have individual owners for each unit. Both types of units come with their own advantages, but in the UAE, the inventory of townhouses is higher than that of duplex units. Check the best areas to rent a townhouse in Dubai.

What is the average cost of renting a Townhouse in Dubai?

What are the disadvantages of living in a Townhouse?

The main area of concern while living in a townhouse is the lack of privacy, compared to an independent villa. Since two townhouses share a common wall, noise disturbances can also be common. However, these concerns are usually fairly easily managed by thoughtfulness and communication. Check the popular chiller free townhouse for rent in Dubai.