Last updated date:

Sun, 14 Aug 2022 07:26:03 GMT
220000 to 370000

AED

yearly
C2, The Hills C, The Hills, Dubai

Apartment

Chiller Free, Golf Course and Lake View 3 BR

Vida Residence (The Hills), The Hills, Dubai

Apartment

3 'Bed + Maid's | The Hills | Prime Golf Views |

Vida Residence 2, Vida Residence (The Hills), The Hills, Dubai

Apartment

Full Golf View | Vacant Soon | Chiller Free

Vida Residence 4, Vida Residence (The Hills), The Hills, Dubai

Apartment

Modern Finish | Spacious | Pool and Park View

C1, The Hills C, The Hills, Dubai

Apartment

Golf Course View | Maids Room | Chiller Free

Vida Residence 2, Vida Residence (The Hills), The Hills, Dubai

Apartment

Golf Course View | Chiller Free | Maid Room

Tower B2, Vida Hotel, The Hills, Dubai

Apartment

Furnished | Serviced | Golf Course View

Vida Residence 2, Vida Residence (The Hills), The Hills, Dubai

Apartment

Biggest Layout | Chiller Free | Vacant Now

Vida Residence 1, Vida Residence (The Hills), The Hills, Dubai

Apartment

Furnished | Golf Views | Chiller Free

Vida Residence 2, Vida Residence (The Hills), The Hills, Dubai

Apartment

Bright And Spacious|3BR Plus Maids Room |Golf View

B2, The Hills B, The Hills, Dubai

Apartment

Fully Furnished and Serviced Corner 2 Bed

Vida Residence 2, Vida Residence (The Hills), The Hills, Dubai

Apartment

Panoramic Golf View | 3 Beds Plus Maids

Vida Residence 2, Vida Residence (The Hills), The Hills, Dubai

Apartment

Golf Course Views | Best Layout | Vacant

A2, The Hills A, The Hills, Dubai

Apartment

3Bed + Maids | 2,078 sq. ft | Unfurnished

C1, The Hills C, The Hills, Dubai

Apartment

3 + Maid | Spectacular Views | Prime Apartment

Vida Residence 1, Vida Residence (The Hills), The Hills, Dubai

Apartment

All Bills Inc | Furnished | Vacant

Vida Residence (The Hills), The Hills, Dubai

Apartment

POOL VIEW | SPACIOUS & BRIGHT | VACANT

Vida Residence 2, Vida Residence (The Hills), The Hills, Dubai

Apartment

Full Golf View|Vacant Soon|B Location|Chiller Free

Vida Residence 2, Vida Residence (The Hills), The Hills, Dubai

Apartment

Spacious Layout|Vacant 3BR|BigTerrace|Chiller Free

Vida Residence 2, Vida Residence (The Hills), The Hills, Dubai

Apartment

Spacious 3 BR I Vacant Now I Chiller Free

B2, The Hills B, The Hills, Dubai

Apartment

Fully Furnished Unit | Park & Canal View

Vida Residence (The Hills), The Hills, Dubai

Apartment

Fully Serviced | Furnished | Golf Course View

Vida Residence 2, Vida Residence (The Hills), The Hills, Dubai

Apartment

New To Market | 3 Bed + Maid | Vida Hills | May

Vida Residence 2, Vida Residence (The Hills), The Hills, Dubai

Apartment

VACANT | SPACIOUS | SERVICED
Find homes by commute time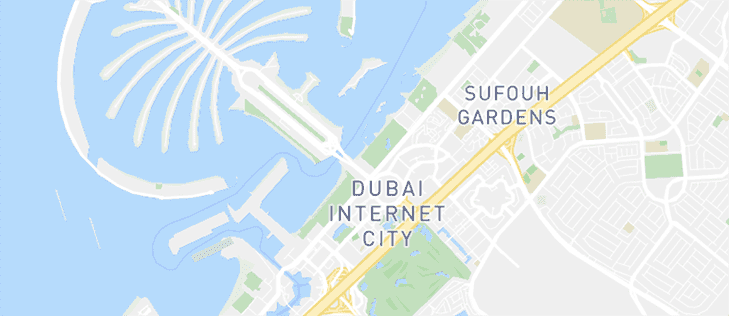 See Listings on the Map
Explore the area
Be the first to hear about new properties
Short Term Residential Rentals in

The Hills
Renting a Property in The Hills
The Hills community in Dubai is a momentous development by one of the leading real estate developers of Dubai, Emaar Properties. It consists of various residential and commercial spaces dedicated to apartment complexes, offices, retail outlets, shopping stores and resorts. It is located adjacent to Al Barsha and offers easy access to the main highway of Dubai, Sheikh Mohammad Bin Zayed Road, connecting the city to the rest of the Emirates. The properties in The Hills by Emaar are mostly low to mid-rise towers consisting of residential apartments, service units and hotel apartments. Located in the heart of Dubai, residents get to experience the essence of Dubai within the neighbourhood and enjoy its luxuries in affordable ranges. If you're on a budget looking to rent a property in Dubai, opting for the apartments in The Hills can be a smart choice.
Types of Properties in The Hills
At a glance the community is like a mini Dubai, with its own special space with two residential and two commercial low-rise towers. The residential towers are 12 to 15-storey apartment complexes with a capacity of around 426 flats and 136 serviced apartments. Promoting an eco-friendly community and a green lifestyle is the primary focus of The Hills. Therefore, the properties are constructed using materials and techniques that ensure sustainability. The buildings have incorporated smart lightings, double-glazed windows and water-saving faucets. 1-bedroom flat in The Hills has a covered area of 873 sq. ft. with an impeccably constructed living and dining hall, commodious bedroom with ensuite bathroom and a balcony with views of the golf course. The living space of a 2BHK flat ranges from 1,160 sq. ft. to 1,588 sq. ft. coming with two bathrooms, a terrace, built-in wardrobes and well-lit living spaces. Also, 3-bedroom apartments feature modern kitchens with marble countertops, 3 well-fitted bathrooms, uninterrupted satellite and TV cable connection and well-lit rooms.
Rent Price Trends for Properties in The Hills
If you're searching for affordable apartment rental options in Dubai, The Hills is the place to be. The rent for a standard 1-bedroom apartment starts at AED 95K per annum while 2-bedroom flats are available for as low as AED 125K and a 3BHK unit would be for AED 190K. All payments are to be made on a yearly basis. Considering the amenities, location and accessibility, the rental ranges around here are competitive and won't be breaking your bank. The maximum amount you would pay annually for a one, two, and three-bedroom flat is AED 110K, AED 210K and AED 220K respectively.
Popular Areas of The Hills
Residential complexes in The Hills by Emaar are named as The Hills A, The Hills B and The Hills C. Vida Residence is also a popular residential spot around here offering elite apartment units at competitive market prices. The community is in close proximity to Sheikh Zayed Road that leads all the way to Dubai's favourite leisure spots, commercial spaces, shopping malls and business centres. For private get-aways, inhabitants can take a short trip to Dubai Marina while The Hills itself is full of exciting theme parks and restaurants.
Reasons for Renting in The Hills
Living in The Hills, as residents describe, is perfect for those who have active lifestyles. There's always something going on in the streets, sales on shopping stores and kids playing in the neighbourhood parks. Loads of space for family recreation and kids activities and a lively environment keeps the city very festive. Adding to the comfort of living, the apartment towers have world-class amenities such as elevators, service lobbies, 24-hour security, maintenance and waste management services, yoga lawn, barbeque area, gym, swimming pool and everything else you'd expect from a good housing project.