Properties with floor plans
Apartments for rent in Mosela
Last updated date:

Fri, 07 Oct 2022 02:57:31 GMT
65000 to 145000

AED

yearly
Mosela Waterside Residences, Mosela, The Views, Dubai

Apartment

Studio Apt | Semi Furnished | Vacating Soon

Mosela Waterside Residences, Mosela, The Views, Dubai

Apartment

Stunning Apartment Spacious Balcony Hot Property

Mosela Waterside Residences, Mosela, The Views, Dubai

Apartment

Bright view | Well maintained | vAcant

Mosela Waterside Residences, Mosela, The Views, Dubai

Apartment

Two bed plus study / Spectacular Canal view

Mosela Waterside Residences, Mosela, The Views, Dubai

Apartment

Open views | Chiller free | Big Balcony

Mosela Waterside Residences, Mosela, The Views, Dubai

Apartment

Mosela Apartment VII

Mosela Waterside Residences, Mosela, The Views, Dubai

Apartment

Well maintained| Full Lake View| Chiller Free
Find homes by commute time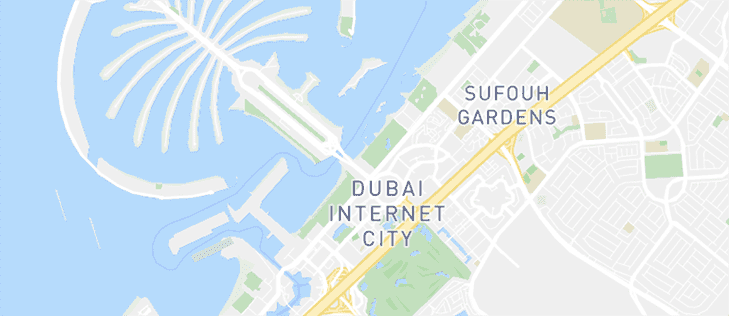 See Listings on the Map
Explore the area
Be the first to hear about new properties
Renting an Apartment in Mosela
Offering a convenient and a serene lifestyle, Mosela is located in a peaceful corner of The Views, segregated over 5a and 7th Street. The name of this large apartment building has been derived from the famous Moselle River that runs its course through Germany, France and Luxembourg. Situated in a thriving area of Dubai, Mosela consists of a single residential building that has 24 floors and is 95 metres in height. It is a freehold property developed by Emaar Properties near the Sheikh Zayed Road.
Types of Apartments in Mosela
There are a total of 262 residential units that are ready to be moved into in the Mosela Waterside Residences. The units are available in a variety of bedroom types, including studios and 1, 2 and 3-bedroom units that also feature elements of Mediterranean architecture. Each apartment is subjected to a set of basic and additional facilities that includes laundry services, satellite/cable TV, 24/7 concierge service, broadband internet connection, waste disposal services and CCTV security. Every bed-type has their own area specifications; 1-bedroom apartments in Mosela have an average range between 741 sq. ft. and 870 sq. ft. Similarly, a 2-bedroom apartment with 2 to 3 baths and a balcony will be available for rent with a plot size that fluctuates between 1,236 sq. ft and 1,800 sq. ft. For the few 3-bed apartments in Mosela, the average floor size is around 1,900 sq. ft.
Rent Price Trend for Apartments in Mosela
Starting off with 2-bedroom apartments in Mosela, the rent evolution data indicates a drop by almost 7.41% but these properties are still around 15% more costly than others in The Views. The AED/sq. ft graph shows a decline down to almost AED 130,000 as of October 2018. However, the average rental range falls between AED 120,000 and AED 150,000. Coming to the yearly rent trend for apartments with a single bedroom and 1 to 2 bathrooms, there is a slight 10% decline and the apartments are 11% less expensive than the average. Their average AED/year value has gone down to AED 95,000. The 3-bed unit will cost anywhere between AED 150,000/year and AED 160,000/year.
Highlights of Mosela
Residents are comforted with a variety of features such as steam rooms, a sauna, a Jacuzzi, private lawns and gardens, a cosy BBQ area and a swimming pool in the building. Mosela has the luxury of having the ever-stunning Dubai Marina and Dubai Internet City in the neighbourhood neighbours while exclusive entertainment destinations are also in the vicinity of the community. The Dubai Internet City Metro Station 2 is located nearby while Sheikh Zayed Road is also available for even greater connectivity. Other popular points near Mosela are American University in Dubai, Dubai Media City Park, and Dubai Media City.