Apartments for rent in Marina Residences
Last updated date:

Thu, 29 Sep 2022 04:07:27 GMT
155000 to 429900

AED

yearly
Marina Residences 1, Marina Residences, Palm Jumeirah, Dubai

Apartment

Exclusive & Managed | October | 3 Bedroom

Marina Residences 1, Marina Residences, Palm Jumeirah, Dubai

Apartment

Three Bedrooms | Low Floor | Vacant Now

Marina Residences 3, Marina Residences, Palm Jumeirah, Dubai

Apartment

Immaculate Condition | Sea Views | Large Terrace

Marina Residences 5, Marina Residences, Palm Jumeirah, Dubai

Apartment

Unique Large Terrace I Access to Mall I Upgraded

Marina Residences 1, Marina Residences, Palm Jumeirah, Dubai

Apartment

Bldg 01 | Type A | Sea View and Sunset View

Marina Residences 1, Marina Residences, Palm Jumeirah, Dubai

Apartment

Type A 3 Bedroom+Maid | Marina Residences

Marina Residences 2, Marina Residences, Palm Jumeirah, Dubai

Apartment

Best 3 Bedroom Apartment | Laundry Room

Marina Residences 3, Marina Residences, Palm Jumeirah, Dubai

Apartment

Fully Upgraded 3 BR | Type A with Sunset View

Marina Residences 5, Marina Residences, Palm Jumeirah, Dubai

Apartment

Burj Al Arab Views | Family Home | View Today

Marina Residences 5, Marina Residences, Palm Jumeirah, Dubai

Apartment

Exclsuive | Furnished | Marina 5 |Extended Balcony

Marina Residences 1, Marina Residences, Palm Jumeirah, Dubai

Apartment

Pool and sea view | Sun Filled | Perfectly Priced

Marina Residences 2, Marina Residences, Palm Jumeirah, Dubai

Apartment

Vacant | Large Layout | Upgraded | Sea View

Marina Residences 6, Marina Residences, Palm Jumeirah, Dubai

Apartment

Available Now | Unfurnished | Atlantis View

Marina Residences 6, Marina Residences, Palm Jumeirah, Dubai

Apartment

Full Sea & Marina View I Beautiful 3 Bedroom

Marina Residences 6, Marina Residences, Palm Jumeirah, Dubai

Apartment

Big Balcony| Full Seaview| Beach, Pool, Gym access

Marina Residences 4, Marina Residences, Palm Jumeirah, Dubai

Apartment

Palm View | FURN/ UNF option | +Maid

Marina Residences 5, Marina Residences, Palm Jumeirah, Dubai

Apartment

MH-300K,Stunning Sea View||Spacious 3BR||Maids Room

Marina Residences 4, Marina Residences, Palm Jumeirah, Dubai

Apartment

Fantastic Price I Best Facilities I Access to Mall

Marina Residences 3, Marina Residences, Palm Jumeirah, Dubai

Apartment

Vacant| Front View|Utilities Equipped|Vacant

Marina Residences 6, Marina Residences, Palm Jumeirah, Dubai

Apartment

High Floor | Atlantis View | Large Balcony

Marina Residences 1, Marina Residences, Palm Jumeirah, Dubai

Apartment

Exclusive | Fully Upgraded | Full Sea View

Marina Residences 3, Marina Residences, Palm Jumeirah, Dubai

Apartment

High Floor| Upgraded | Palm View

Marina Residences 1, Marina Residences, Palm Jumeirah, Dubai

Apartment

View Today| Direct Marina Access| Extended Terrace

Marina Residences 3, Marina Residences, Palm Jumeirah, Dubai

Apartment

Type A | Glittering Sea View |Upgraded |High Floor
Find homes by commute time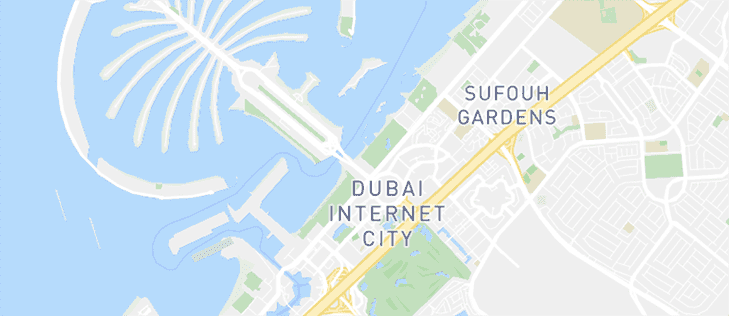 See Listings on the Map
Explore the area
Be the first to hear about new properties
Short Term Apartment Rentals in

Marina Residences
Renting an Apartment in Marina Residences
Developed by Nakheel, Palm Jumeirah is an artificial archipelago that lies on the Arabian Gulf off the coast of Dubai. Made in the shape of a palm tree, the island constitutes of the Trunk, the Crescent and 16 Fronds. A popular landmark of Dubai and the world at large, Palm Jumeirah is a self-proclaimed eighth wonder of the world. With its exceptional architecture and luxury beach-front living, Palm Jumeirah is a popular real estate amongst property investors in Dubai. It is a part of the three Palm Islands along with Palm Deira and Palm Jebel Ali and is the home for some of the most expensive hotels and resorts in the city. Marina Residences in Palm Jumeirah offers a collection of apartments in a spectacular choice of styles.
Types of Apartments in Marina Residences
Offering a selection of luxury units, the apartments for rent in Marina Residences offer units of 2 and 3-bedrooms. Demonstrating an exceptional attention to the intricacies of design, the flats in Marina Residences features spacious dining rooms and a living room that overlooks the sea. The rental apartments here also feature luxuriously comfortable interiors that are complemented by accent lightings and timber floored master bedrooms with walk-in closets and appointed bathrooms. Renting properties in Palm Jumeirah is an unparalleled status symbol which ensures that you enjoy life's each and every moment residing here.
Rent Pricce Trends for Apartments in Marina Residences
Anyone looking for property rentals in Dubai which offers a splendid view across the Arabian Gulf and the majestic skyline of Dubai, Palm Jumeirah is a perfect choice to consider. The residents of the Marina Residences apartments are offered a world-class marina experience quite unlike any other. The yearly price trend for the 2-bedroom apartments for rent in Marina Residences ranges from AED 120,000 to AED 220,000. Whereas the 3-bhk rental apartments have a price trend that ranges from AED 155,000 per year to AED 300,000 per year.
Highlights of Marina Residences
The apartments for rent in Marina Residences feature both classic and modern style finishes. Built in the finest of quality, the flats in Marina Residences have stainless steel appliances, porcelain tiles, stone vanity tops and wall tiles in full height. The residents have access to Marina's clubhouse and the other marina facilities that add to an exceptional waterfront lifestyle. Providing berths for over 700 vessels, the Anchor Marina is only steps away from Marina Residences. Oceana apartments are another development near Marina Residences properties.