Properties with floor plans
Apartments for rent in Palm Views
Last updated date:

Thu, 06 Oct 2022 10:01:39 GMT
68000 to 144000

AED

yearly
Palm Views East, Palm Views, Palm Jumeirah, Dubai

Apartment

Studio Apt | Full Water View | Vacant Now

Palm Views West, Palm Views, Palm Jumeirah, Dubai

Apartment

Sea View - Studio in Palm Jumeirah

Palm Views West, Palm Views, Palm Jumeirah, Dubai

Apartment

Unfurnished Studio | Sea View | Vacant

Palm Views East, Palm Views, Palm Jumeirah, Dubai

Apartment

Great Floor I Marina View I Beach Access

Palm Views West, Palm Views, Palm Jumeirah, Dubai

Apartment

Amazing Sea View | Beach Access | Vacant

Palm Views East, Palm Views, Palm Jumeirah, Dubai

Apartment

Amazing Sea View | Beach Access | Keys In Hand

Palm Views West, Palm Views, Palm Jumeirah, Dubai

Apartment

Studio Apt | Full Water View | Furnished

Palm Views West, Palm Views, Palm Jumeirah, Dubai

Apartment

Studio Apartment | Furnished | Marina View

Palm Views East, Palm Views, Palm Jumeirah, Dubai

Apartment

Managed | Stunning View | Corner unit

Palm Views East, Palm Views, Palm Jumeirah, Dubai

Apartment

Sea view | Huge studio | Move in ready

Palm Views West, Palm Views, Palm Jumeirah, Dubai

Apartment

Vacant | Fully Furnished | With Marina Views

Palm Views East, Palm Views, Palm Jumeirah, Dubai

Apartment

Stunning Burj View | Prestigious Location| Vacant

Palm Views West, Palm Views, Palm Jumeirah, Dubai

Apartment

Amazing deal, large studio with terrace for rent

Palm Views East, Palm Views, Palm Jumeirah, Dubai

Apartment

Spacious Studio | Pet allowed | Sea view

Palm Views West, Palm Views, Palm Jumeirah, Dubai

Apartment

Full Sea View | Vacant Now | View Today

Palm Views East, Palm Views, Palm Jumeirah, Dubai

Apartment

Sea & Marina View | Vacant | Unfurnished Studio

Palm Views West, Palm Views, Palm Jumeirah, Dubai

Apartment

Vacant | Sea View | Furnished | Low Floor

Palm Views West, Palm Views, Palm Jumeirah, Dubai

Apartment

Fully Upgrade Furnished Full Sea Yacht View Vacant

Palm Views East, Palm Views, Palm Jumeirah, Dubai

Apartment

BILLS INC|FULLY UPGRADED|PERFECT VIEW!

Palm Views West, Palm Views, Palm Jumeirah, Dubai

Apartment

Vacant | Best Sea View Studio | Fully Furnished

Palm Views, Palm Jumeirah, Dubai

Apartment

Stunning Sea & Palm View| Golf Course |Furnished

Palm Views West, Palm Views, Palm Jumeirah, Dubai

Apartment

VACANT | SPECTACULAR VIEWS | NEGOTIABLE

Palm Views West, Palm Views, Palm Jumeirah, Dubai

Apartment

Upgraded Furnish Full Sea Yacht View Vacant Now

Palm Views East, Palm Views, Palm Jumeirah, Dubai

Apartment

Excellent Palm Views I Great Location I Vacant Studio
Find homes by commute time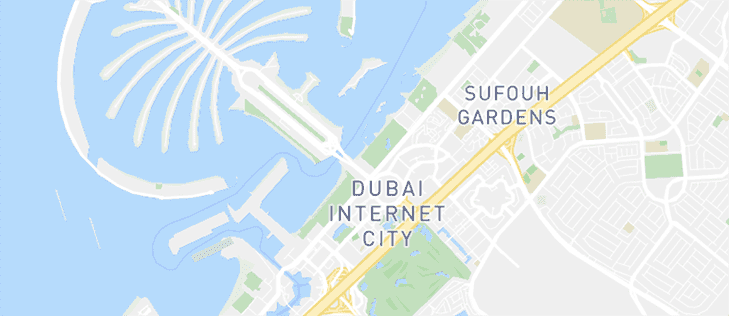 See Listings on the Map
Explore the area
Be the first to hear about new properties
Short Term Apartment Rentals in

Palm Views
Renting an Apartment in Palm Views
A self-proclaimed wonder of the modern world, the outstanding Palm Jumeirah is an artificial archipelago in the shape of a palm tree comprising of 16 Fronds, the Trunk and the Crescent. Lying off the coast of Dubai, it extends into the Arabian Gulf. Land to a collection of the highly expensive hotels and resorts in the city, this community puts on display the best of Dubai's rental real estate. Developed by Nakheel on a land reclaimed from the sea, Palm Jumeirah is a hugely popular landmark, not just in Dubai but worldwide. With its quality standards, luxurious living and state of the art architecture, renting properties in Palm Jumeirah is something to look forward to. Palm Views is a new property of waterside development located on the Palm Jumeirah.
Types of Apartments in Palm Views
Comprising of 2 mid-rise buildings namely, Palm Views West and Palm Views East, the apartments for rent in Palm Views are a waterside project. Each building has a group of hundreds of apartments in the 'pied-a-terre' style contemporary design. The Palm Views apartments come in a collection of 192 studio flats, each approximately 500 or so sq. ft. The apartments in Palm Views offer splendid panoramic views of the Palm and Dubai skyline. Each of the flats in the Palm Views has a fully equipped kitchen.
Rent Price Trends for Apartments in Palm Views
Constructed to the highest of quality standards, the properties for rent in Palm Views offer exclusive oceanfront views. With low maintenance fees and, 24-hour front desk and security, renting flats here provides you with a fabulous pied-a-terre living. With its spectacular views and truly world-class living, the Palm Views studios for rent have a price trend of AED 60,000 per year to AED 85,000 per year. The apartments finished with unabashed indulgence, renting in Palm Views is a singularity experience.
Highlights of Palm Views
The uniqueness of the apartments for rent in Palm Views lies in its ultimate pied-a-terre modern development style. The residents of this community have easy access to Al Ittihad Park, the Nakheel Mall which is under construction, and also a stylish clubhouse. In addition to the splendid views of the Arabian Gulf and the Dubai skyline, the flats for rent in Palm Views also offer an astounding view over the 700-berth Palm Marina.