Apartments for rent in Oakwood Residency
Last updated date:

Thu, 18 Aug 2022 06:27:47 GMT
32000 to 80000

AED

yearly
Oakwood Residency, Dubai Production City (IMPZ), Dubai

Apartment

FURNISHED AND SPACIOUS 2BHK APARTMENT FOR RENT IN A REASONABLE COST|.

Oakwood Residency, Dubai Production City (IMPZ), Dubai

Apartment

2BR FULLY FURNISHED APARTMENT |FOR RENT|OAKWOOD RESIDENCY

Oakwood Residency, Dubai Production City (IMPZ), Dubai

Apartment

1 Bedroom With Balcony in Oakwood Res IMPZ

Oakwood Residency, Dubai Production City (IMPZ), Dubai

Apartment

Fully Furnished I Spacious I Vacant I Multiple Cheques

Oakwood Residency, Dubai Production City (IMPZ), Dubai

Apartment

Amazingly Fully Furnished | 1 BEDROOM | Oakwood#MZ

Oakwood Residency, Dubai Production City (IMPZ), Dubai

Apartment

Elegant View | Great Offer | Bright & Spacious Place

Oakwood Residency, Dubai Production City (IMPZ), Dubai

Apartment

Amazingly Fully Furnished | 1 BEDROOM | Oakwood

Oakwood Residency, Dubai Production City (IMPZ), Dubai

Apartment

Furnished | vacant | High Floor

Oakwood Residency, Dubai Production City (IMPZ), Dubai

Apartment

Amazingly Fully Furnished | 1 BEDROOM | Oakwood

Oakwood Residency, Dubai Production City (IMPZ), Dubai

Apartment

Close Kitchen | Spacious Area | Ready to Move |
Find homes by commute time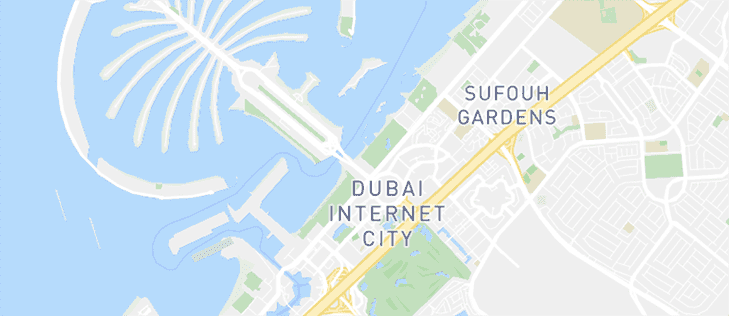 See Listings on the Map
Explore the area
Be the first to hear about new properties
Short Term Apartment Rentals in

Oakwood Residency
Renting an Apartment in Oakwood Residency
Searching for properties in Dubai that offer affordable rentals and convenient payment schedules takes a great deal of time and effort and one needs reliable information to land on the right property. This is where the real estate in Dubai Production City comes in, to help with its relatively low rental prices of luxurious commercial and residential projects. It is located next to the properties in Dubai Sports City and Dubai Studio City at the spinal highway where Al-Khail Road and Sheikh Mohammad Bin Zayed Road merge together. The city was built to be developed into another community like Dubai Media City focusing on the graphic art, publication, and print and production industry. It has several warehouses, companies and residential towers surrounded by natural green lawns and man-made lakes. Oakwood Residency is a relatively new project located on Sheikh Zayed Road adjacent to the most sought-after apartments of the city. It was launched in 2013 and has several apartments available for rent.
Types of Apartments in Oakwood Residency
Oakwood Residency is a high-rise building with 18 residential floors and around 344 units with separate parking in the basement and a lounge on the ground floor. The size of apartments varies between 625 to 1,110 sq. ft. and one will find 1BHK and 2BHK units. 1-bed flat for rent in Oakwood Residency has a living area of about 625 sq. ft. to 891 sq. ft. which is most suitable for young couples, working men and women and a small-sized family. Each flat comes in with a skyline-view balcony and a spacious living room with beautiful lightings and state-of-the-art flooring. These apartments also feature a combination of closed and open-concept kitchens with stylish cabinets and fully functional bathrooms with modern sanitary fittings. Based on the requirements and construction techniques, the flats boast a distinctive floor plan and modern architecture.
Rent Price Trends for Apartments in Oakwood Residency
If you're looking for a rental apartment in Oakwood Residency, you can expect it to be somewhere between AED 40,000 to AED 50,000 per annum which is in no way close to the high rental trends throughout Dubai. A typical 1-bed unit will cost you AED 47,000 on average whereas the maximum amount you may be charged is AED 52,000 depending on the size, views and floor size. Dubai Production City is one of those areas that are most sought-after by people who are on a budget, as the properties here are competitively priced yet existing on a prime location. So whichever apartment you opt for, you know it will be worth it.
Highlights of Oakwood Residency
The residential complex is in the vicinity of Sheikh Mohammad Bin Zayed Road which is the largest route that heads towards all the popular places in Dubai making it feasible for residents to travel in and out of the city. City Center Measiem is at a distance of no more than 4 minutes. This mall is the hub of high-street brands, retail stores, shopping centres, banks and what-not. The residents of these apartments also enjoy a friendly neighbourhood and fresh air with world-class amenities, including a king size swimming pool, separate parking spaces, health club, uninterrupted broadband internet and cable TV, a dedicated area for barbeque parties, CCTV security, proper waste disposal services and round-the-clock concierge.