Properties with floor plans
Apartments for sale in Oakwood Residency
Last updated date:

Mon, 03 Oct 2022 09:45:43 GMT
340000 to 548000

AED
Oakwood Residency, Dubai Production City (IMPZ), Dubai

Apartment

Spacious 1 Bed | Great Value | IMPZ

Oakwood Residency, Dubai Production City (IMPZ), Dubai

Apartment

Rented | Good Size | With balcony | Open view

Oakwood Residency, Dubai Production City (IMPZ), Dubai

Apartment

Motivated Offer |1bed |Vacant| Oakwood Residency|

Oakwood Residency, Dubai Production City (IMPZ), Dubai

Apartment

Investor Deal Spacious Rented

Oakwood Residency, Dubai Production City (IMPZ), Dubai

Apartment

1 bedroom, Oakwood Residency, Dubai Production City (IMPZ), Dubai

Oakwood Residency, Dubai Production City (IMPZ), Dubai

Apartment

Bright unit | Immaculate | Vacant

Oakwood Residency, Dubai Production City (IMPZ), Dubai

Apartment

Largest 1BR / Vacant / Oakwood Residency

Oakwood Residency, Dubai Production City (IMPZ), Dubai

Apartment

Large 1 Bedroom |Oakwood Residency| IMPZ | Easy Access To Highway

Oakwood Residency, Dubai Production City (IMPZ), Dubai

Apartment

Bright Unit | Community View | Well managed 1 Bed with Balcony

Oakwood Residency, Dubai Production City (IMPZ), Dubai

Apartment

Spacious 1BEDROOM | Oakwood | Sale

Oakwood Residency, Dubai Production City (IMPZ), Dubai

Apartment

Best Deal | Prime Location | Negotiable

Oakwood Residency, Dubai Production City (IMPZ), Dubai

Apartment

Large 1 Bedroom | Best Location | Easy Access To Highways

Oakwood Residency, Dubai Production City (IMPZ), Dubai

Apartment

Low Floor I Rented I Affordable Price I Prime Area
Find homes by commute time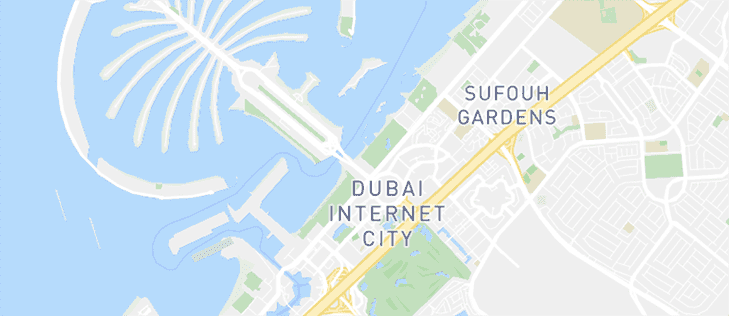 See Listings on the Map
Explore the area
Be the first to hear about new properties
Buying an Apartment in Oakwood Residency
Dubai and its nightlife, city lights, and a happening lifestyle make it the hottest destination it deserves to be. This is why searching for a property in Dubai can be a daunting task. Dubai Production City is a relatively new and less populated area, located on Sheikh Zayed Road. Spreading over a land mass of about 43 million sq. ft., Dubai Production City has several apartments for sale. Found away from the business of the streets, the community is rewarded with serenity. Thankfully, the main roads are just a few minutes away making frequent transit pretty convenient. Oakwood Residency is one of the most popular properties in Dubai Production City, having modern architecture and a beautiful interior. There are restaurants and cafes, amusement spots and everything else you expect from a residential area just a short drive away. And if it is one of those days when you don't feel like going out, this gated community has a lot more options for you.
Types of Apartments in Oakwood Residency
If you're looking to buy a cosy nest for you that's reasonably built with high-quality finishes, has enough space to accommodate all of your furniture and doesn't cost you an arm and leg, Oakwood Residency has just the right units to offer. From a commodious floor plan to a robust structure and a fabulous interior, these apartments in Oakwood Residency are nothing less than royalty. Mostly coming in 1-bed layouts, the covered area varies from 650 sq. ft. to 850 sq. ft. which is suitable for a person or two. It has a roomy, sun-facing balcony with a view of the majestic Sheikh Zayed Road. Some consist of a master bedroom with en-suite bathrooms and some have two as well. The kitchens are also reasonably built with proper flooring, counter-tops and cabinets. All of the flats around here have large windows giving the apartment a nice and cosy outlook.
Sale Price Trends for Apartments in Oakwood Residency
The price of the apartments located in Dubai Production City is much lower than the properties found in the rest of the emirate. It officially stands as one of the less costly areas of Dubai and Oakwood Residency is known for the same fact. If you're looking forward to buying a 1BHK flat in Oakwood Residency, you can expect the total damage to be between AED 470K and AED 600K. The payment schedules are also very convenient, allowing the buyer complete freedom to make the best buy in town.
Highlights of Oakwood Residency
Oakwood Residency has 18 residential floors, with apartments strategically spread on each floor in such a way that it doesn't disturb the privacy of residents. 24-hour security is another important feature of these units, offered by reliable CCTV cameras and security guards. Residents also enjoy a swimming pool, spa and sauna, steam room, gym and a garden with a separate area for barbecue. Parking won't be an issue if you buy one of these apartments as each resident gets a space in the basement. The complex is within a friendly neighbourhood. Some popular localities nearby include Dubai Sports City, Dubai Marina and Dubai Studio City.