Jumeirah Village Triangle (JVT)
Properties for rent in Jumeirah Village Triangle (JVT)
Last updated date:

Sat, 25 Jun 2022 13:20:35 GMT
27000 to 155000

AED

yearly
Al Jawhara Residences, JVT District 2, Jumeirah Village Triangle (JVT), Dubai

Apartment

Fully Furnished | Brand New Studio| Stunning Views

Al Manara Tower, Jumeirah Village Triangle (JVT), Dubai

Apartment

Skyline Views | Unique Layout Studio | High Floor|

JVT District 9, Jumeirah Village Triangle (JVT), Dubai

Villa

Independent | 2 Bed+Maid\'s Room | Vacant

District 9M, Jumeirah Village Triangle (JVT), Dubai

Villa

Spacious | Independent | Large 2 Bedrooms

Al Jawhara Residences, JVT District 2, Jumeirah Village Triangle (JVT), Dubai

Apartment

Furnished | Free maintenance | Utilities included

Maya 1, Jumeirah Village Triangle (JVT), Dubai

Apartment

SUMMER HOT OFFER I OPEN HOUSEI OPPOSITE TO JVT

JVT District 8, Jumeirah Village Triangle (JVT), Dubai

Villa

HUGE PLOT SIZE | PARK FACING | 2 BED ROOM + MAIDS | JVT

Maya 1, Jumeirah Village Triangle (JVT), Dubai

Apartment

HOT OFFER I FULLY FURNISHED STUDIOS I PREMIUM LAYOUT

Terhab Hotel and Towers, Jumeirah Village Triangle (JVT), Dubai

Apartment

NEW FURNISHED STUDIO -WITH FACILITY –NO COMMISSION

Terhab Hotel and Towers, Jumeirah Village Triangle (JVT), Dubai

Apartment

NEW FURNISHED STUDIO -WITH FACILITY –NO COMMISSION

Noor Apartment 1, Jumeirah Village Triangle (JVT), Dubai

Apartment

LARGE 2 BHK | NO COMMISSION AVAILABLE FROM 16th JULY 2022

Terhab Hotel and Towers, Jumeirah Village Triangle (JVT), Dubai

Apartment

NEW FURNISHED 1BR - WITH FACILITY – NO COMMISSION

Terhab Hotel and Towers, Jumeirah Village Triangle (JVT), Dubai

Apartment

No Commission Fully Furnished with all Equipments 1BHK in fully integrated Complex

ICE Apartment, JVT District 3, Jumeirah Village Triangle (JVT), Dubai

Apartment

Available Now | Flexible Payments | Furnished

District 7B, Jumeirah Village Triangle (JVT), Dubai

Villa

Excellent Location|Vacating in JULY| Mediteranean 2BR|Near Green Park

Terhab Hotel and Towers, Jumeirah Village Triangle (JVT), Dubai

Apartment

NEW FURNISHED STUDIO -WITH FACILITY – NO COMMISSION

Maya 1, Jumeirah Village Triangle (JVT), Dubai

Apartment

MAYA 1 | Newly Furnished Studio|All Bills Included

Terhab Hotel and Towers, Jumeirah Village Triangle (JVT), Dubai

Apartment

NEW FURNISHED STUDIO- WITH FACILITY– NO COMMISSION

Terhab Hotel and Towers, Jumeirah Village Triangle (JVT), Dubai

Apartment

NEW FURNISHED STUDIO- WITH FACILITY –NO COMMISSION!!

The Imperial Residence A, The Imperial Residence, Jumeirah Village Triangle (JVT), Dubai

Apartment

Chiller Free | 2.5 Bathrooms| large Layout

Al Manara Tower, Jumeirah Village Triangle (JVT), Dubai

Apartment

Pool and Townhouse view I Lowest

Terhab Hotel and Towers, Jumeirah Village Triangle (JVT), Dubai

Apartment

NEW FURNISHED STUDIO -WITH FACILITY –NO COMMISSION

BQ2 Residence, JVT District 4, Jumeirah Village Triangle (JVT), Dubai

Apartment

Economical 1BR | Well Maintained | Family Bldg

JVT District 5, Jumeirah Village Triangle (JVT), Dubai

Apartment

PREMIUM LAYOUTS I NEAR JVT I 12 CHEQUES I FURNISHED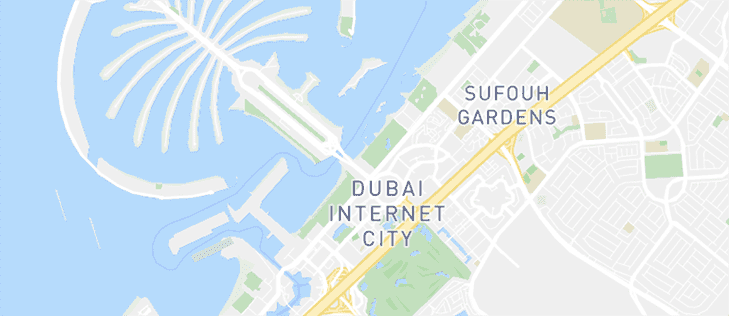 See Listings on the Map
Explore the area
Be the first to hear about new properties
Short Term Residential Rentals in

Jumeirah Village Triangle (JVT)
Popular Rental Searches for Properties in Jumeirah Village Triangle (JVT)
Renting a Property in Jumeirah Village Triangle
Neighbouring with Jumeirah Village Circle and Arjan and at a close distance to Dubai International Stadium lies the serene refuge which is the beautiful community of Jumeirah Village Triangle (JVT). A premium new addition to the existing real estate of Dubai, JVT is easily accessible through the main Sheikh Zayed Road and Orchid-Tulip street. Brimming with heavily landscaped gardens that stretch out to the horizon, Jumeirah Village Triangle is further divided into sub-communities called districts – there are about 8 of them, each assigned a number – that offer various commercial and residential properties that come with the most premium amenities and facilities.
Types of Properties in Jumeirah Village Triangle
A good portion of the rental properties in JVC are residential whereas the commercial real estate is mostly limited to shops and offices. The apartments for rent in Jumeirah Village Triangle are built with a blend of Mediterranean and Arabic design aesthetic. One will find studios and 1, 2 and 3-bedroom flats here. You will also be able to find rental villas in JVT that are very modern and sleek in their appearance. These homes usually have 2 to 5 bedrooms. JVT townhouses, on the other hand, usually come with 1 to 2 bedrooms. Being one of the most favoured communities in the Emirate of Dubai, people looking to rent in the area get access to excellent living facilities and amenities. Flats in JVT have total surface areas that range between 413 and 2,611 sq. ft whereas the villas range between 2,692 and 4,200 sq. ft. On the flip side, the townhouses are also spacious, spanning between 1,636 to 2,992 sq. ft.
Rent Price Trends for Properties in Jumeirah Village Triangle
Usually, the rent price of properties in JVT is relatively the same as most other high-end communities in Dubai. The projects are newer and are simply built better. People looking to rent apartments in this community can expect to pay anywhere between AED 35,000 to AED 100,000 per annum. Villas have yearly rental prices that range between AED 95,000 and AED 150,000. The townhouses usually cost anywhere between AED 85,000 and AED 125,000 per annum.
Popular Areas of Jumeirah Village Triangle
All the districts in JVT have community parks, tennis courts and other facilities. There is also a Football Academy in District 5 which lies right next to the Sunmarke School located right behind Novartis. There is also a high number of supermarkets, resorts, cafes, bistros, spas and restaurants in the area to cater to the residents living there. There is a dedicated community pond, aptly titled JVT Pond, which can be found near District 9. DAMAC Green Park also sits peacefully, near the Triangle Supermarket. There are ample healthcare centres, hospitals, retail options and outdoor recreational areas in the locale. Residents usually frequent the MOMO Restaurant, Forni Pizza & Manakeesh, PINZA, Desert WOK, Maramrita, Loiu's, a local McDonald's and the BurgerFuel around the Jumeirah Park Pavilion.
Reasons for Renting in Jumeirah Village Triangle
Possessing a strategically excellent location, in close proximity to the Miracle Gardens, JVT has proven to be one of most sought-after communities in Dubai. Desired by both families and individuals, Jumeirah Village Triangle has climbed the ranks of some of the hottest areas, offering affordable housing options with exclusive amenities. With affordable rents as compared to other residential projects of the same magnitude such as Arjan and Al Barsha, homes in JVT are just as environmental-friendly, lavish and secure if not more.