Properties with floor plans
Villas for sale in The Springs 8
Last updated date:

Fri, 30 Sep 2022 12:33:02 GMT
1550000 to 4000000

AED
The Springs 8, The Springs, Dubai

Villa

3 Beds | Extended | Upgraded | Lake View

The Springs 8, The Springs, Dubai

Villa

Exclusive | Two Bedroom Villa | Type 4M

The Springs 8, The Springs, Dubai

Villa

Resale l Spacious Villa l Type 4E l Investors Deal

The Springs 8, The Springs, Dubai

Villa

Motivated Seller | Good Location | Well Maintained

The Springs 8, The Springs, Dubai

Villa

Best in Spring | Fully upgraded | Well Furnished

The Springs 8, The Springs, Dubai

Villa

Exclusive | Lake View | Upgraded | Modular Kitchen

The Springs 8, The Springs, Dubai

Villa

Lake Side | Large plot |Spacious Garden|Type 4E

The Springs 8, The Springs, Dubai

Villa

Single Row | 2BR | Plus Study in Springs

The Springs 8, The Springs, Dubai

Villa

Well Maintained | Family Friendly | Rented

The Springs 8, The Springs, Dubai

Villa

Quiet Location | Type 4E | Close to Pool

The Springs 8, The Springs, Dubai

Villa

Well Maintained | Type 4E | Vacant Dec

The Springs 8, The Springs, Dubai

Villa

Spacious | Type 4E

The Springs 8, The Springs, Dubai

Villa

3 Bed 2M | Backs Pool and Park | Upgraded

The Springs 8, The Springs, Dubai

Villa

Vacant By December | End Unit | Type 4E

The Springs 8, The Springs, Dubai

Villa

Type 4E | Well Maintained | Close To Lake

The Springs 8, The Springs, Dubai

Villa

Well Maintained | Type 4E | Rented |Community View

The Springs 8, The Springs, Dubai

Villa

Vacant on Transfer | Single Row| Type 3M

The Springs 8, The Springs, Dubai

Villa

AMAZING 2 BR | STUDY ROOM TYPE 4E FOR SALE IN SPRINGS 8

The Springs 8, The Springs, Dubai

Villa

Lake View 2 Bed + Study | Type 4E | Vacant

The Springs 8, The Springs, Dubai

Villa

Spring 8 type 4M 2Bedroom+study villa single row

The Springs 8, The Springs, Dubai

Villa

Type-3E End Unit | 3 Bedroom Villa | Vacant

The Springs 8, The Springs, Dubai

Villa

Type 4E | High ROI | Large Layout | Study Room

The Springs 8, The Springs, Dubai

Villa

Motivated Seller | Genuine Listing l Good Location

The Springs 8, The Springs, Dubai

Villa

EXTENDED 3E -LARGE PLOT -PRIME LOCATION
Find homes by commute time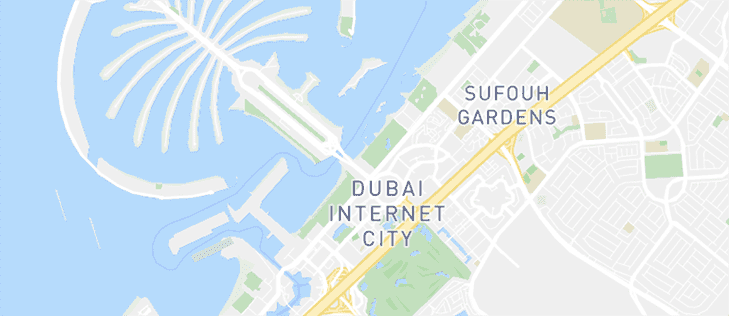 See Listings on the Map
Explore the area
Be the first to hear about new properties
Buying a Villa in The Springs 8
The Springs 8 is one of the clusters or sub-communities of The Springs, which is a gated community developed by Emaar and is the largest of the Emirates Living properties. There are over 4,800 villas in The Springs, all set around a beautiful lush green landscape. Developed as a tranquil suburb, The Springs is a peaceful haven away from the usual bustle of the city. It is organised into clusters of distinct precincts with each having their own specific entrance points. Suitable for a secure family living away from the city but still in the city, The Springs real estate has grown to become a coveted place to buy properties in Dubai.
Types of Villas in The Springs 8
A safe nest for a happy family living, the villas for sale in The Springs 8 offer homes with two and three bedrooms for you to buy. Designed to meet high standards, the villas in The Springs 8 have a traditional Arabian architecture. There are spacious living rooms and bedrooms and nicely organised bathrooms and kitchens. You can also enjoy a beautiful backyard with primly cut grass grounds. The Springs 8 villas for sale set amidst a lush green surrounding, enabling access to the essence of nature and fresh air right at your doorstep.
Sale Price Trends for Villas in The Springs 8
If you are looking for a lucrative investment opportunity for housing, buying a property in The Springs is an ideal choice to go for. The Springs 8 villas for sale offer some attractive deals on prices for your convenience and needs. Although buying from The Springs property is known to be on the pricier side, it is comparatively less than many other gated communities in Dubai. You can call your own one of the 2-bedroom villas in The Springs 8 for AED 1,550,000 up to AED 1,999,999 and the 3-bedroom villas for sale in The Springs 8 costs from AED 1,999,950 to AED 3,450,000.
Highlights of The Springs 8
A great plus of this community would be the presence of the rich greenery that makes you feel more at home. The villas for sale in The Springs 8 also offer you an array of facilities for your pleasure. From swimming pools and fitness centres to beautifully primed parks that you can stroll down enjoying the wonderful views, living in The Springs is ensured to be pleasant. The houses for sale in The Springs 8 are also near a collection of retail shops, restaurants and cafes that you can choose at your preference. There is also some educational institutions and healthcare centres available nearby.