Last updated date:

Fri, 01 Jul 2022 22:37:31 GMT
5199950 to 8999999

AED
The Meadows 5, The Meadows, Dubai

Villa

Large Corner Plot | Close To Meadows Village |

The Meadows 5, The Meadows, Dubai

Villa

Exclusive | 5BR with Private Pool and Upgrades

The Meadows 9, The Meadows, Dubai

Villa

Exclusive | Fully Vastu | Extended | VOT

The Meadows 2, The Meadows, Dubai

Villa

Private Pool | Fully Upgraded | Type 11

The Meadows 6, The Meadows, Dubai

Villa

Prime Location | 5BR Type 8 | On The Lake

The Meadows 6, The Meadows, Dubai

Villa

Exclusive | Fully Upgraded | Pool and Park View

The Meadows 9, The Meadows, Dubai

Villa

VACANT | EXTENDED | SINGLE ROW | UPGRADED

The Meadows 9, The Meadows, Dubai

Villa

Upgraded and Extended | Type 6 | Vacant Soon

The Meadows 1, The Meadows, Dubai

Villa

Well Maintained | Type 5 | Great Location

The Meadows 3, The Meadows, Dubai

Villa

Upgraded Type 8 Golf Course View | Pool

The Meadows 9, The Meadows, Dubai

Villa

Vacant | 1 Bed in Downstairs | Extended Villa

The Meadows 3, The Meadows, Dubai

Villa

Exclusive| Upgraded and Extended |Opposite to Lake

The Meadows 5, The Meadows, Dubai

Villa

Lake View and Fully Upgraded | Type 13

The Meadows 2, The Meadows, Dubai

Villa

On the Lake | 5BR+Maids | Unfurnished

The Meadows 1, The Meadows, Dubai

Villa

Fully Upgraded | 4 Beds | Private Garden

The Meadows 9, The Meadows, Dubai

Villa

Huge Plot | Private Pool | Upgraded Villa

The Meadows 2, The Meadows, Dubai

Villa

Type 7 | Backs Onto The Park | Single Row

The Meadows 3, The Meadows, Dubai

Villa

6 Bed | Upgraded | Golf Course View | Vacant

The Meadows 4, The Meadows, Dubai

Villa

Excellent 5 B/R Villa | Massive Plot | Type 07| Rented

The Meadows 2, The Meadows, Dubai

Villa

Upgraded | Vacant On Transfer | 5 Bedroom

The Meadows 2, The Meadows, Dubai

Villa

Upgraded | Large Plot | Vacant on Transfer

The Meadows 2, The Meadows, Dubai

Villa

Upgraded | Private Pool | 5 Beds | Type 11

The Meadows 1, The Meadows, Dubai

Villa

Good Condition | Rare Type | Back To Back

The Meadows 9, The Meadows, Dubai

Villa

Upgraded | Large Corner Plot | Type 2
Find homes by commute time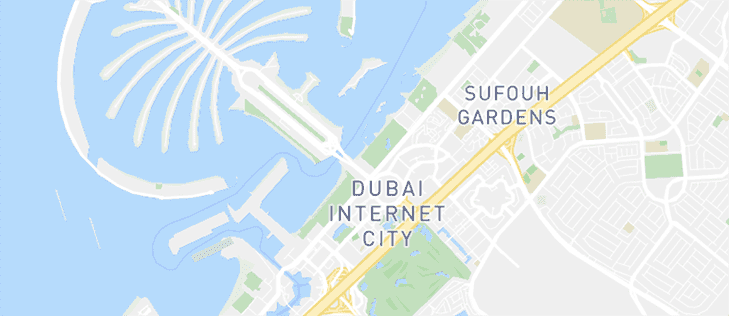 See Listings on the Map
Explore the area
Be the first to hear about new properties
Buying a Property in The Meadows
Situated among natural verdant landscapes, The Meadows is a residential community that has boulevards lined with natural greenery. Offering over 20 different well-designed real estate projects, which comprise many clusters, each property in this area has its own dedicated entry point. Another advantage of this community is that its very close to the Sheikh Zayed Road, Dubai's main road network. Just like the famous Dubai Marina, the real estate in The Meadows mainly attracts young adults and families. The area is a well-established community and offers a great overall feel. The Meadows is one of the most impressive real estate projects of Dubai that has a variety of different properties.
Types of Properties in The Meadows
Located near the famous Jebel Ali, The Meadows offers a number of different real estate options, specifically villas which are available for renting and buying purposes. There is a variety of 3-bedroom, 4-bedroom, 5-bedroom and 6-bedroom villas present in The Meadows. A 3-bedroom villa stretches out over an area of 3,345 sq. ft. while a bigger 3-bed villa could be as big as 5,800 sq. ft. A 4 to 5-bedroom villa offers a living space that ranges between 3,687 sq. ft. to 4,090 sq. ft. A spacious 6-bed villa will offer a living space of 4,924 sq. ft. that can go up to 7,000 sq. ft. The houses present in The Meadows have everything from stylish open/closed kitchens fitted with wooden cabinets, attached bathrooms, tiled floors, and a separate maid and laundry room. Other features of The Meadows include a swimming pool, a spacious parking garage, landscaped gardens and a separate barbecue area.
Sale Price Trends of Properties in The Meadows
For people looking for reliable investment options in Dubai, a 3-bedroom house in The Meadows will cost you anywhere between AED 3,000,000 and AED 5,000,000. The sale price of a 4-bedroom villa ranges from AED 3,000,000 to AED 8,200,000. In addition to that, a 5-bedroom villa can be bought for a price between AED 3,700,000 and AED 12,000,000 and the price of a 6-bedroom house will range between AED 5,000,000 and AED 10,950,000. A flexible mortgage plan is also in place for people who can't pay the entire amount upfront. The prices of these properties fluctuate according to the Dubai real estate market.
Popular Areas of The Meadows
Being located near some of the most popular areas of Dubai like Dubai Marina, Dubai Internet City, Dubai Marina and Knowledge Village, the residential area in The Meadows is filled with wide-ranging amenities for adults and kids both. It has a number of sub-communities located within the vicinity, such as Meadows 1 which is one of the most popular areas located close to The Meadows 9. The Meadows 2 is, however, the most popular sub-community. Similarly, The Meadows 4 and The Meadows 5 also attract a lot of tourist and expats who are looking to buy a property in Dubai.
Reasons for Investing in The Meadows
Being a gated community, The Meadows is a secure family-oriented community that has a number of affordable real estate options. Being just a 10-minute drive away from Barasti Beach and JBR Beach and a 15-minute drive away from Dubai Marina, the properties in The Meadows are remotely close to every basic living necessity like hospitals, pharmacies, educational institutes like Dubai British School and Springs 3 for young kids. A variety of cafes and restaurants, including Pizza Hut, Sunway, Tim Hortons, Texas Chicken and for pastry lovers, Royal Bakery are also located within The Meadows. A number of shopping malls and retail stores are also present in the area along with other leisure activities. For people who are looking to invest in Dubai, The Meadows is definitely worth considering.