Properties with floor plans
Villas for sale in The Springs 7
Last updated date:

Fri, 30 Sep 2022 12:47:40 GMT
1800000 to 3999999

AED
The Springs 7, The Springs, Dubai

Villa

Vacant | Upgraded Unit | Corner Plot | Type 3E

The Springs 7, The Springs, Dubai

Villa

Corner Plot Type 3E Vacant Now Springs 7

The Springs 7, The Springs, Dubai

Villa

Vacant On Transfer | Corner Plot | Type 3E

The Springs 7, The Springs, Dubai

Villa

Corner Plot | 3 Bed Upgraded | Vacant

The Springs 7, The Springs, Dubai

Villa

SPRINGS 7 | Upgraded | Vacant | Large Plot

The Springs 7, The Springs, Dubai

Villa

Upgraded | Vacant on Transfer | Corner Plot

The Springs 7, The Springs, Dubai

Villa

Vacant | Corner Plot | Close to lake

The Springs 7, The Springs, Dubai

Villa

Well Presented | 3BR with Upgrades | Backing the Pool and Park

The Springs 7, The Springs, Dubai

Villa

Single Row | Vacant on Transfer | Type 3M

The Springs 7, The Springs, Dubai

Villa

Vacant|Landscaped |Near Souq and School |Extended

The Springs 7, The Springs, Dubai

Villa

Rented| Well Maintained |Fully Upgraded

The Springs 7, The Springs, Dubai

Villa

New Listing 3 Bed Corner Unit Springs 7.

The Springs 7, The Springs, Dubai

Villa

2BR + Maid - Modern - Upgraded

The Springs 7, The Springs, Dubai

Villa

Full Lake View | Exclusive | Single Row | Type 3E

The Springs 7, The Springs, Dubai

Villa

Single Row | Vacant | Well Maintained

The Springs 7, The Springs, Dubai

Villa

Close to Springs Souk| Corner Unit | Opposite Lake

The Springs 7, The Springs, Dubai

Villa

Vacant 3 Bed+Study+Laundry Villa Type 3E Near Souq

The Springs 7, The Springs, Dubai

Villa

Vacant 3 Bed Plus Study |Big Corner Plot

The Springs 7, The Springs, Dubai

Villa

Immaculate 3E | Extended | Large Plot | Vacant

The Springs 7, The Springs, Dubai

Villa

Vacant - Single Row - Big Garden
Find homes by commute time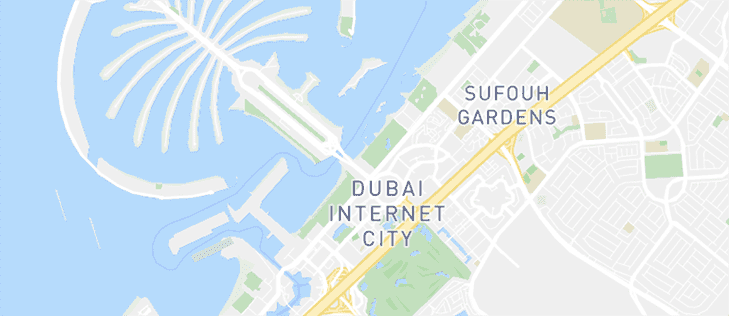 See Listings on the Map
Explore the area
Be the first to hear about new properties
Buying a Villa in The Springs 7
The Springs 7 is one of the many sub-communities of the gated community, The Springs. Developed by Emaar, The Springs is known to be the largest of the Emirates Living communities and is home to a huge number of villas. A serene neighbourhood among the real estates in Dubai, The Springs is tucked away from the chaos of the city. If you are looking at buying a property in Dubai that offers a quiet life away from the crowd, but still has easy access across the city, The Springs is one of the most ideal choices out there. The properties in The Springs, just as the name suggests, is a haven of calmness right amidst the buzzing city of Dubai.
Types of Villas in The Springs 7
If you have a small family or a little larger one, you can find a home in the villas for sale in The Springs 7. There is an assortment of two, three and four-bedroom villas in The Springs 7 waiting for you to call home. Each of The Springs 7 villas for sale offers generous spaces for living rooms and bedrooms. You may also have a beautiful backyard that you can make use of. The houses in the Springs 7 properties are designed in fine quality architecture and style, catering to the needs of a wide range of interests.
Sale Price Trends for the Villas in The Springs 7
If you plan on buying property in The Springs, you can have the advantage of it being a great investment opportunity. The Springs 7 villas for sale offer an attractive collection of deals at the prices for you to buy. The 2-bedroom homes can be bought for a price starting from AED 1,450,000 to AED 2,125,000 while the 3-bedroom villas in The Springs 7 can be purchased from around AED 1,900,000 to AED 3,450,000. And you can buy the 4-bedroom villas for sale in The Springs 7 for around AED 3,000,000.
Highlights of The Spring 7
If you desire to buy a property from the villas for sale in The Springs 7, you would not have to worry about the quality of life as you are offered an assortment of lifestyle amenities. You can enjoy a cool swim in the swimming pools or a pleasant stroll in the parks. Active people can also find fitness facilities here. The houses for sale in The Springs 7 are also in close proximity to a collection of retail outlets for your shopping needs as well as some vibrant cafes and restaurants. With 24-hour security and maintenance support, peace of mind is guaranteed.