Properties with floor plans
Villas for sale in The Springs 3
Last updated date:

Tue, 04 Oct 2022 12:19:22 GMT
1770000 to 3650000

AED
The Springs 3, The Springs, Dubai

Villa

Exclusive | Two Bedroom Villa | Type 4M

The Springs 3, The Springs, Dubai

Villa

Exclusive | Type 2M VOT | Great Location

The Springs 3, The Springs, Dubai

Villa

Corner Plot | Type 3E | Great Location

The Springs 3, The Springs, Dubai

Villa

Exclusive | Type 2E | Genuine Listing

The Springs 3, The Springs, Dubai

Villa

Back To Back | Close To Lake | Type 4E

The Springs 3, The Springs, Dubai

Villa

Near the Lake | Brand New Kitchen | Upgraded

The Springs 3, The Springs, Dubai

Villa

Close to the Lake | 3BR Middle Unit | 2M

The Springs 3, The Springs, Dubai

Villa

3 Bedrooms | Fully Upgraded | Near Lakes

The Springs 3, The Springs, Dubai

Villa

Exclusive | Springs 3 | 4M | Good condition

The Springs 3, The Springs, Dubai

Villa

Exclusive | 3BR Type 2M | Back to Back

The Springs 3, The Springs, Dubai

Villa

Springs 3 | Type 2M | Tenanted | View today

The Springs 3, The Springs, Dubai

Villa

Type 2M Villa | Back to Back | Springs 3

The Springs 3, The Springs, Dubai

Villa

upgrade!|Well Maintained | Excellent Condition

The Springs 3, The Springs, Dubai

Villa

Large Plot | Close To The Souk And School

The Springs 3, The Springs, Dubai

Villa

Fully Upgraded | Modern | Close To Lake

The Springs 3, The Springs, Dubai

Villa

Extended 2E With Vacating Notice In Place

The Springs 3, The Springs, Dubai

Villa

Well Maintained | Prime Location | Type 2M

The Springs 3, The Springs, Dubai

Villa

2E | Excellent Condition | Quiet Location

The Springs 3, The Springs, Dubai

Villa

Main Road | Back To Back Villa | Lake View

The Springs 3, The Springs, Dubai

Villa

Best Price|2 BR Spacious Villa |Type 4E

The Springs 3, The Springs, Dubai

Villa

2BR Upgraded | Large Corner Plot 4E | Springs 3

The Springs 3, The Springs, Dubai

Villa

Upgraded & Extended | Single row | 3M

The Springs 3, The Springs, Dubai

Villa

Exclusive / VOT / Exceptionally Upgraded

The Springs 3, The Springs, Dubai

Villa

The Springs 3 Type 3M ( 3Bedroom+Study) vacant back to back
Find homes by commute time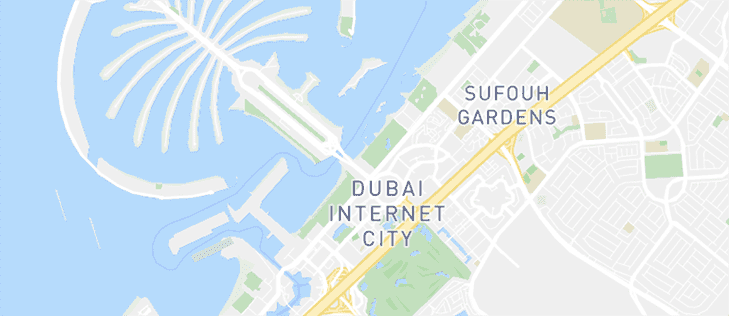 See Listings on the Map
Explore the area
Be the first to hear about new properties
Buying a Villa in The Springs 3
The Springs 3 is a sub-community of The Springs which is a well-established gated community developed by Emaar that holds over 4,800 villas. Redefining modern living, The Springs offers a quiet suburb that is quite the contrast to the city buzz of Dubai. Risen to become a sought-after spots for one to buy property in Dubai, The Springs real estate has a home for most families' needs. The Springs is in close proximity to the Emirates Hills properties. Surrounded by lush greenery and scenic lakes, The Springs brings a quaint village charm among the Dubai properties. The entire community is comprised of clusters of sub-communities in distinct precincts with each having dedicated entrances.
Types of Villas in The Springs 3
Offering a home to a range of people, you can find two and three-bedroom homes among the villas for sale in The Springs 3. With spacious living rooms and bedrooms, the villas in The Springs 3 are designed to meet high standards. You can also make use of a beautiful backyard when buying from The Springs 3 villas for sale. Enclosed in a splendour of greens, you can breathe in nature's freshness and have calming views of the glistening lakes. The Springs 3 is truly a cosy neighbourhood nestled amongst a tranquil landscape.
Sale Price Trends for the Villas in The Springs 3
If you are looking for a lucrative investment opportunity in Dubai in terms of a house, buying a property in The Springs can be an ideal choice. The Springs 3 villas for sale have a good deal of attractive pricing options for you to choose from. For the 2-bedroom villas in The Springs 3, the price starts from AED 1,539,999 to AED 1,999,999 while you can buy the 3-bedroom villas for sale in The Springs 3 from AED 1,800,000 to AED 3,800,000.
Highlights of The Springs 3
The residents of the villas for sale in The Springs 3 have access to a wide range of lifestyle amenities. Be it to take a cool dip in a pool, a wandering stroll down a park or to have a burning workout, you are all covered in The Springs properties. Among the benefits of living in The Springs is how well integrated the community is. You can choose from an array of community retail centres, cafes and restaurants. Your safety and security while living in the house for sale in The Springs 3 are prioritized.