Properties with floor plans
Villas for sale in Qattouf Community
Last updated date:

Thu, 29 Sep 2022 15:00:23 GMT
2700000 to 3100000

AED
Qattouf Community, Al Raha Gardens, Abu Dhabi

Villa

Hot Deal | 4Bed Type A | Large Garden With Rent Refund

Qattouf Community, Al Raha Gardens, Abu Dhabi

Villa

Well Maintained 4 BR Villa (Type S) with Garden

Qattouf Community, Al Raha Gardens, Abu Dhabi

Villa

Huge 3BR Villa, Type S for Sale in Raha

Qattouf Community, Al Raha Gardens, Abu Dhabi

Villa

Hot Deal - With Swimming Pool - Ready To Move In

Qattouf Community, Al Raha Gardens, Abu Dhabi

Villa

Study Room I Maids Room I CORNER I Garden

Qattouf Community, Al Raha Gardens, Abu Dhabi

Villa

Hot Deal | Upgraded 3 BHK | Corner Villa

Qattouf Community, Al Raha Gardens, Abu Dhabi

Villa

For sale excellent villa in comfort ( Qatouf Gate )

Qattouf Community, Al Raha Gardens, Abu Dhabi

Villa

Spacious 4BHK in Qattouf with Private Garden

Qattouf Community, Al Raha Gardens, Abu Dhabi

Villa

Invest Now | Big Layout Villa with Rent Refund

Qattouf Community, Al Raha Gardens, Abu Dhabi

Villa

Hot Deal Villa Single Row Corner Big Garden

Qattouf Community, Al Raha Gardens, Abu Dhabi

Villa

Ideal Location | Private Pool | Rent Refund
Find homes by commute time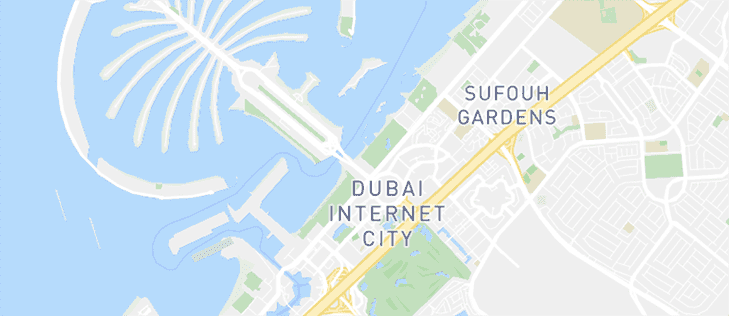 See Listings on the Map
Explore the area
Be the first to hear about new properties
Buying a Villa in Qattouf Community
Al Raha Gardens is a residential development located in the heart of Abu Dhabi. The area was developed by Al Dar Properties and it consists of eleven sub-communities including Qattouf Community. Being near Yas Island and in front of Al Raha Beach, Qattouf Community offers a safe and quiet environment to its inhabitants. To ensure a secure lifestyle, Qattouf Community provides 24-hour security barricades which allow only known visitors and residents to enter the community. This residential community is built near Khalifa City A, opposite to Al Raha Mall. This makes it convenient for families to visit the mall for shopping purposes or to try the restaurants that are situated in Al Raha Mall.
Types of Villas in Qattouf Community
If you're thinking about buying a villa in Qattouf Community, you can choose from a variety of 3-bedroom to 5-bedroom houses, depending on the size of your family and your living requirements. In addition to having multiple bedrooms, these houses also have well-equipped kitchens, study room, family room, maid's room, store room, a laundry room and a beautiful balcony offering a view of the community's scenic surroundings. Some other features of these villas include built-in wardrobes in each room, central air conditioning and heating system, a private garden, covered car parking and a private swimming pool.
Sale Price Trends for Villas in Qattouf Community
Surrounded by many different communities, life in Al Raha Beach is discreet and safe, where a person can truly relax. One also has several options to choose from while looking for a villa. For instance, a 3-bedroom villa in Qattouf Community will come at an average cost of AED 2,500,000 to AED 3,900,000. However, a 5-bed house in Qattouf Community can be bought for an average of AED 5,100,000 to AED 5,200,000. The price of this real estate in Abu Dhabi varies on the size, condition and location of each individual unit.
Highlights of Qattouf Community
The community is situated near the main Abu Dhabi Highway making it an easy travel route for those who frequently need to travel to and from the city. Qattouf Community is just a short 12-minute drive away from McGettigans Irish Pub which individuals or couples can visit to have a nice meal or a taste of their international drinks. Being very close to Abu Dhabi, Qattouf Community offers a good range of educational options to choose from. The area is remotely close to every basic living necessity such as a hypermarket, gymnasium, jogging tracks, kids play area along and a bunch of cafes and restaurants. With a flexible financial mortgage plan in place, buying a villa in Qattouf Community has become relevantly easier. So, if you're looking to purchase a property in Al Raha Garden, Qattouf Community is definitely something worth considering.