Villas for sale in Hemaim Community
Last updated date:

Thu, 30 Jun 2022 11:08:36 GMT
2500000 to 3900000

AED
Hemaim Community, Al Raha Gardens, Abu Dhabi

Villa

Spacious Layout | Type S |Private Garden |Terrace

Hemaim Community, Al Raha Gardens, Abu Dhabi

Villa

Corner - Single Row | Close to the Entrance .

Hemaim Community, Al Raha Gardens, Abu Dhabi

Villa

Vacant Soon Elegant Type S Villa Prime Location

Hemaim Community, Al Raha Gardens, Abu Dhabi

Villa

Negotiable upgraded 4BR Type A w/ plunge pool

Hemaim Community, Al Raha Gardens, Abu Dhabi

Villa

Great for end users | Prime location

Hemaim Community, Al Raha Gardens, Abu Dhabi

Villa

Corner & Single Row Villa | Type S | Vacant

Hemaim Community, Al Raha Gardens, Abu Dhabi

Villa

Beautifully Upgraded to 5 Bedroom Villa | Single Row | Corner Unit | Upgraded Driver Room

Hemaim Community, Al Raha Gardens, Abu Dhabi

Villa

Experience Luxury with This Elegant New Home

Hemaim Community, Al Raha Gardens, Abu Dhabi

Villa

Ready To Move Villa With Lovely Modifications

Hemaim Community, Al Raha Gardens, Abu Dhabi

Villa

Vacant Soon Your Wonderful Villa Good Location

Hemaim Community, Al Raha Gardens, Abu Dhabi

Villa

Lush Type A Villa In An Exclusive Location

Hemaim Community, Al Raha Gardens, Abu Dhabi

Villa

NiceVilla| 4 BR | Swimming Pool | terrace

Hemaim Community, Al Raha Gardens, Abu Dhabi

Villa

Charming Corner Villa In An Outstanding Community
Find homes by commute time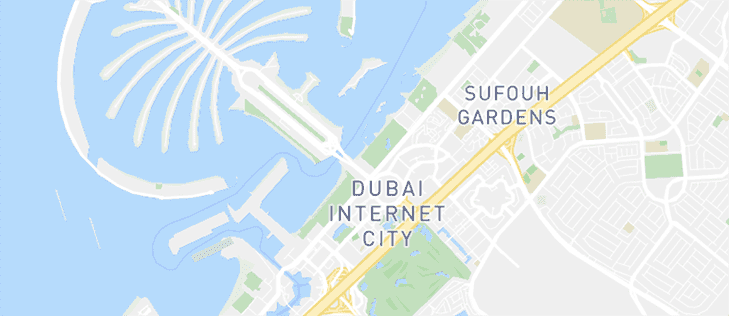 See Listings on the Map
Explore the area
Be the first to hear about new properties
Buying a Villa in Hemaim Community
Located in Abu Dhabi, Al Raha Gardens is a residential community which is also a part of the Al Raha Beach development project. This project consists of 11 sub-communities; one of those communities is Hemaim Community, a residential project offering all types of furnished and unfurnished apartments and houses for both rent and sale purposes. The area itself offers a peaceful environment surrounded by landscaped gardens. This residential property in Al Raha Gardens is in close proximity to a variety of amenities nearby, such as schools/educational centres, restaurants and other recreational avenues. Connected to the main highway of Abu Dhabi, Hemaim Community is just a short distance away from the Abu Dhabi International Airport. For sports fans, there are indoor and outdoor sporting clubs available as well. The main highway of Abu Dhabi helps in connecting residents to the busy city of Dubai; this is a perfect setting for individuals who work in Dubai but are looking to buy a real estate in Abu Dhabi.
Types of Villas in Hemaim Community
Designed by skilled architects, the villas are designed to appear even roomier than they are. Hemaim Community offers a variety of 3, 4 and 5-bedroom villas with features such as a spacious living room, a dining room, a separate maid's room, a proper storage area along with fitted kitchens and bathrooms. The villas also have beautiful balconies that give a clear view of Al Raha Beach, further increasing the appeal of Hemaim Community. Unlike other residential projects, houses in Hemaim Community also offer a decent amount of parking space to the residents; it is big enough for two vehicles. Some villas even have private swimming pools and the plot sizes generally range between 3,000 to 4,500 sq. ft.
Sale Price Trends for Villas in Hemaim Community
Located close to Airport Street, Hemaim Community is a residential area that offers a number of affordable options for people who are looking to buy a real estate in Abu Dhabi. One has the option of choosing between 3, 4 and 5-bedroom villas in Hemaim Community. The average price of a 3-bedroom villa in this community ranges from AED 2,450,000 to AED 3,200,000 whereas the price of an average 4-bedroom house in Hemaim Community can cost you anywhere between AED 3,000,000 to AED 4,100,000. However, the rates of these villas vary from time to time depending on their size, location and condition.
Highlights of Hemaim Community
Residents will be lucky to have the beautiful Al Raha Beach right across their homes. One can easily head to the beach when they feel like enjoying the sand and the sun, or simply head over to the balcony in the evening to soak in the beautiful views of the sunset. Due to easy access to the main highway of Abu Dhabi, Hemaim community is now just a short 15-minute drive from Saadiyat Island and only a 50-minute drive from Dubai. Hemaim Community is also close to several hospitals, such as Amana Healthcare Medical and Rehabilitation Hospital, and educational centres, such as Al Raha International School, Al Shohub School and Sunny Meadows Montessori Nursery Khalifa Branch. In addition to that, cafes and eateries, such as Soulfull Restaurant and 1868 Restaurant Cafe and Gallery are also located nearby.