Villas for rent in Qattouf Community
Last updated date:

Thu, 22 Sep 2022 11:26:32 GMT
155000 to 220000

AED

yearly
Qattouf Community, Al Raha Gardens, Abu Dhabi

Villa

Spacious type 7 | 3 Beds Villa in Peaceful Area

Qattouf Community, Al Raha Gardens, Abu Dhabi

Villa

Villa Type A | Move in Now | Prime Location

Qattouf Community, Al Raha Gardens, Abu Dhabi

Villa

4 BR Villa | Private Pool | Huge Garden | Type A

Qattouf Community, Al Raha Gardens, Abu Dhabi

Villa

Hot deal / huge villa / Ready to move in

Qattouf Community, Al Raha Gardens, Abu Dhabi

Villa

luxury Villa | Private Pool | Excellent facility

Qattouf Community, Al Raha Gardens, Abu Dhabi

Villa

Single Row | Mid Unit | Friendly Community

Qattouf Community, Al Raha Gardens, Abu Dhabi

Villa

Live In This Type A Villa with Spacious Garden
Find homes by commute time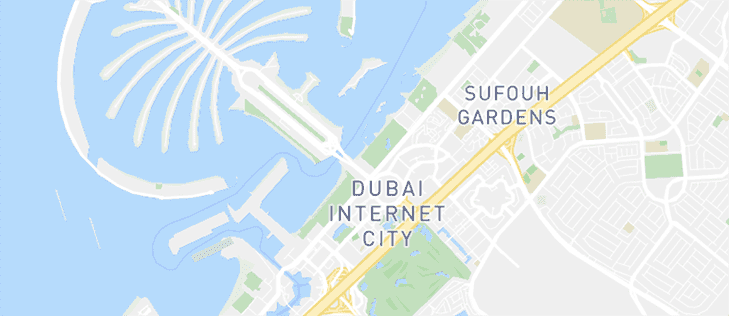 See Listings on the Map
Explore the area
Be the first to hear about new properties
Renting a Villa in Qattouf Community
One of the prime communities in Abu Dhabi real estate, Al Raha Gardens, is situated along a posh region of the city. Next to Yas Island, Al Raha Gardens is a calm nest of tranquil and lush landscapes. A freehold development for the UAE nationals, built to cater to local and expat families alike. Out of the seven sub-communities in Al Raha Garden, villas for rent in Qattouf Community are quite a steal for their brilliant location and luxury. Built in a traditional Arabic style, Qattouf has everything a tenant could possibly wish for in a dream home. Adjacent to Al Raha Beach, villas in Qattouf Community come in 3, 4 and 5-bedroom options.
Types of Villas in Qattouf Community
The villas for rent in Qattouf Community, often have 3, 4 and 5 bedrooms with a huge space for living. There are separate rooms and kitchen facilities for maids and drivers in some houses. With 24-hour security, villas in Qattouf Community have balconies, or in some villas spacious terraces, some even looking out to nearby islands in certain cases. Smooth marble flooring, built-in wardrobes, wooden floors, excellent counter tops and tiled floors and walls in the washrooms adorn the units.
Rental Price Trends for Villas in Qattouf Community
With a high occupancy rate, ideal location and a myriad of available amenities, this is the right place to be raising a family. There are still some homes vacant and available for people looking to rent houses in Qattouf Community, with the 3-bedroom villas going for AED 140,000, rates for 4-bedroom villas for rent in Qattouf Community begin roughly at AED 200,000. You will need AED 250,000 for 5-bedroom villas in Qattouf Community.
Highlights of Qattouf Community
Living in Al Raha Gardens, residents of Qattouf Community will have access to a wide array of amenities, including mosques, schools, nursery, health clinics, club houses, swimming pools, community centers, playgrounds for kids, 24/7 security and with various pharmacies, supermarkets and baqalas nearby. There are also various healthcare facilities for emergencies or routine checkups like the Amana healthcare Medical and Rehabilitation Centre, and the Clinic Joseph Al Talaa Cupping Centre. An easy escape within the city limits, Qattouf Community villas for rent are where you are welcomed by the refreshing release of nature amongst an ever-growing concrete jungle. One could easily stroll over to spend quality time at the Emarati21 Café to read a book with a warm cup of coffee or take the family out for a dinner at the renowned Steak Station.