Properties for sale in Dubai Studio City
Last updated date:

Tue, 09 Aug 2022 04:02:29 GMT
385000 to 1400000

AED
Glitz 1, Glitz, Dubai Studio City, Dubai

Apartment

1BR For Sale 5 - 6% Net ROI | Vacant

Glitz 3, Glitz, Dubai Studio City, Dubai

Apartment

Garden View | High Floor | Two Balconies

Glitz 1, Glitz, Dubai Studio City, Dubai

Apartment

Bright Spacious |Community view |Rented | Glitz 1

Glitz 1, Glitz, Dubai Studio City, Dubai

Apartment

Park Facing | 3 Balconies | Well Maintained

Glitz 1, Glitz, Dubai Studio City, Dubai

Apartment

BRIGHT | Big balcony | High floor | Spacious

Glitz 3, Glitz, Dubai Studio City, Dubai

Apartment

2BR+ S| Furnished|Prime Location|Vacant Unit

Glitz 3, Glitz, Dubai Studio City, Dubai

Apartment

Furnished|2BR+S|Affordable|Investor deal

Glitz 3, Glitz, Dubai Studio City, Dubai

Apartment

Exclusive | 3 Bedrooms | Perfect Location

Glitz 1, Glitz, Dubai Studio City, Dubai

Apartment

Huge Layout | Rented Asset | Perfect Investment

Glitz 3, Glitz, Dubai Studio City, Dubai

Apartment

Ideal Investment| Fabulous| Big Layout

Glitz 1, Glitz, Dubai Studio City, Dubai

Apartment

EXCLUSIVE Beautiful Apt | Glitz Residence 3

GHAPH Studio, Dubai Studio City, Dubai

Apartment

Great Investment | Multiple Options | Brand New

Glitz 2, Glitz, Dubai Studio City, Dubai

Apartment

EXCLUSIVE Nice unit of 1BR in Glitz Residence 2

Glitz 2, Glitz, Dubai Studio City, Dubai

Apartment

Bigest Layout 1BR | Low Floor | Good Investment

GHAPH Studio, Dubai Studio City, Dubai

Apartment

Great Investment | Multiple Options | Brand New

Glitz 2, Glitz, Dubai Studio City, Dubai

Apartment

Ready to Movein |Spacious 1 Bed | Park Side View

Glitz 1, Glitz, Dubai Studio City, Dubai

Apartment

The Largest One Bedroom | Vacant | City View

Glitz 3, Glitz, Dubai Studio City, Dubai

Apartment

Garden View|Mid floor|Prime Location|Rented

Glitz 3, Glitz, Dubai Studio City, Dubai

Apartment

Courtyard View|Balcony|HighFloor|Investor Deal

Glitz 3, Glitz, Dubai Studio City, Dubai

Apartment

CORNER UNIT WITH COMPLETE PRIVACY - Rented

Glitz 3, Glitz, Dubai Studio City, Dubai

Apartment

Spacious Apartment | Vacant | High ROI - Rented

Glitz 1, Glitz, Dubai Studio City, Dubai

Apartment

Spacious Studio | Fully Furnished | Tenanted

Glitz 1, Glitz, Dubai Studio City, Dubai

Apartment

VERY BIG APARTMENT l 3BHK l VACANT FOR SALE

Glitz 2, Glitz, Dubai Studio City, Dubai

Apartment

Garden View | Vacant | Bright & Specious
Find homes by commute time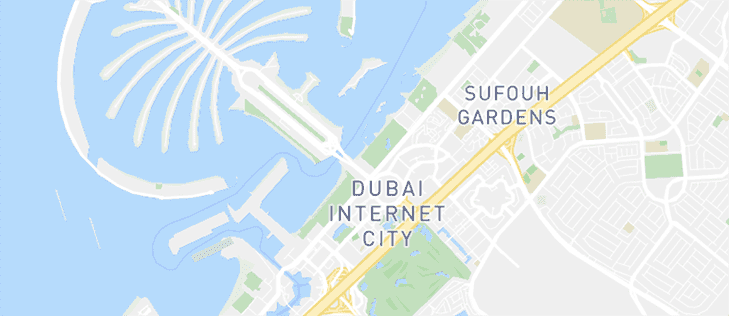 See Listings on the Map
Explore the area
Be the first to hear about new properties
Buying a Property in Dubai Studio City
With 92% of the population of Dubai made up of foreigners, Dubai is one of the only cosmopolitan cities in the world that embraces cultural diversity. Each year, a plethora of expats come to Dubai to explore the city and make investments there. For instance, 8.1 million tourists came to Dubai in the first half of 2018, visiting and buying some property units in Dubai. One of the units that they have chosen to put down their roots in is Dubai Studio City. Introduced in the year 2005, following the success of Dubai Media City, Dubai Studio City is a mega-development project by Tecom Investments, a subsidiary of Dubai Holding that offers 100% ownership to residents. Known for offering production and broadcasting services such as telecine, makeup, dubbing, animation, set design, construction and casting, it attracts tourists from all over the world. Spreading across an area of over 22 million sq. ft., Dubai Studio City features sound stages, office spaces, backlots, stage areas, warehouses and workshops.
Types of Properties in Dubai Studio City
Laying the ground for global studios who want to expand their businesses, Dubai Studio City organizes industry building programmes and networking opportunities. Offering the right combination of a dynamic environment and state-of-the-art infrastructure, Dubai Studio City contains over 40 apartments and shops that redefine the living and working standards of the residents. Boasting a curated selection of contemporary furnishings, the studio flats and 1, 2 and 3-bedroom apartments in Dubai Studio City are trying to meet the growing demands of quality housing in Dubai.
Sale Price Trends for Properties in Dubai Studio City
Providing an all-in-one solution to companies, Dubai Studio City facilitates an easy production and broadcasting process. Consisting of various hotels, retail outlets, entertainment and television academies, the community provides accommodation units to casts, crew and other local residents. If you want to buy a property in Dubai that can accommodate you and your family, you can start thinking about buying in Dubai Studio City. The sale trend of apartments starts from AED 270,000 and goes up to AED 1,500,000.
Popular Areas of Dubai Studio City
Built by Danube Properties, Glitz is a world-class residential area in Dubai Studio City that consists of three low-rise buildings. Offering a lifestyle that is typical of Dubai Studio City, Glitz accelerates the growth of music, television, movie production and broadcast services in the UAE. Providing a variety of facilities to the occupants, such as tennis and basketball courts, healthcare centres, private gardens, Jacuzzis, swimming pools and high-speed elevators, Glitz is touted as a top-notch residential project in Dubai. In addition to that, Dubai Studio City also contains DSC Tower that consists of 16 floors. Not just that, the world's leading restaurant Taqado Mexican Kitchen also lies in the vicinity of Dubai Studio City that offers scrumptious food to the visitors. Taqado Mexican Kitchen has a simple and smart ordering system with a menu that consists of flank steak, shredded chargrilled chicken, guacamole or pulled beef. Offering visitors two types of rice that include cilantro and lime or the Spanish one topped with cumin, black beans, and chilli, the restaurant also provides burritos, fajitas, and tacos.
Reasons for Investing in Dubai Studio City
Dubai Studio City lies in close proximity to a plethora of schools such as Jebel Ali Village Nursery, hospitals, such as Prime Medical Centre and shopping malls, such as First Avenue Mall that let residents enrol their children into the world's leading schools, buy branded products and get clinical assistance round the clock. Lying in the central location of Dubai, Dubai Studio City provides easy access to all areas of the city, making it easy for occupants to move from the area as per their convenience.