Last updated date:

Sat, 28 May 2022 04:37:17 GMT
370000 to 4200000

AED
Barton House 2, Barton House, Uptown Motor City, Motor City, Dubai

Apartment

Tenanted till Sept I Vacant on Transfer

Bennett House 2, Bennett House, Uptown Motor City, Motor City, Dubai

Apartment

Investor Deal |1 Bed Spacious Layout | Well Maintained

Regent House 1, Regent House, Uptown Motor City, Motor City, Dubai

Apartment

Best Deal | Well Maintained | Brighter Apartment

Dickens Circus 1, Dickens Circus, Uptown Motor City, Motor City, Dubai

Apartment

Huge and Bright Corner Apt | Garden View

Shakespeare Circus 3, Shakespeare Circus, Uptown Motor City, Motor City, Dubai

Apartment

VOT I BEST PRICE PER SQ FT I HUGE LAYOUT

Green Community (Motor City), Motor City, Dubai

Townhouse

Vacant on Transfer | Pool and Park Backing

Dickens Circus 3, Dickens Circus, Uptown Motor City, Motor City, Dubai

Apartment

Spacious Unit with Park and Garden Views

Fox Hill 2, Fox Hill, Uptown Motor City, Motor City, Dubai

Apartment

Highly Upgraded and Huge w/ Garden Views

New Bridge Hill 2, New Bridge Hill, Uptown Motor City, Motor City, Dubai

Apartment

Fully Upgraded and Spacious with Terrace

New Bridge Hill 3, New Bridge Hill, Uptown Motor City, Motor City, Dubai

Apartment

Well-managed and Huge Apt w/ Garden View

New Bridge Hill 2, New Bridge Hill, Uptown Motor City, Motor City, Dubai

Apartment

Internally Spacious & En-suite Apartment

Fox Hill 7, Fox Hill, Uptown Motor City, Motor City, Dubai

Apartment

Huge and Bright Apt | Close to Amenities

New Bridge Hill 3, New Bridge Hill, Uptown Motor City, Motor City, Dubai

Apartment

Huge Living Hall | Vacant | Spacious Apt

Abbey Crescent 2, Abbey Crescent, Uptown Motor City, Motor City, Dubai

Apartment

Great Community | Spacious 2bd for sale | Vacant

Marlowe House 2, Marlowe House, Uptown Motor City, Motor City, Dubai

Apartment

Upgraded Apt | Top Floor | Community View

Sherlock House 1, Sherlock House, Uptown Motor City, Motor City, Dubai

Apartment

Next to Community Amenities | Spacious | Fitted Kitchen

Oia Residence, Motor City, Dubai

Apartment

Exclusive | Spacious 2BR | Prime Location

Oia Residence, Motor City, Dubai

Apartment

Exclusive | 2 Beds I Peaceful Community

Casa Flores, Green Community (Motor City), Motor City, Dubai

Villa

Unique Unit with Park view

Bennett House 2, Bennett House, Uptown Motor City, Motor City, Dubai

Apartment

1 Bed | Garden View | Top Floor | 907 Sqft

Bennett House 2, Bennett House, Uptown Motor City, Motor City, Dubai

Apartment

Full Park View & Vacant Very Huge Studio

Shakespeare Circus 2, Shakespeare Circus, Uptown Motor City, Motor City, Dubai

Apartment

Corner Unit | Balcony | 5.6% ROI | Rented

Fox Hill 7, Fox Hill, Uptown Motor City, Motor City, Dubai

Apartment

Huge Two Bedrooms | Vacant On Transfer

Dickens Circus 1, Dickens Circus, Uptown Motor City, Motor City, Dubai

Apartment

686 Sqft | Studio | Garden View | Vacant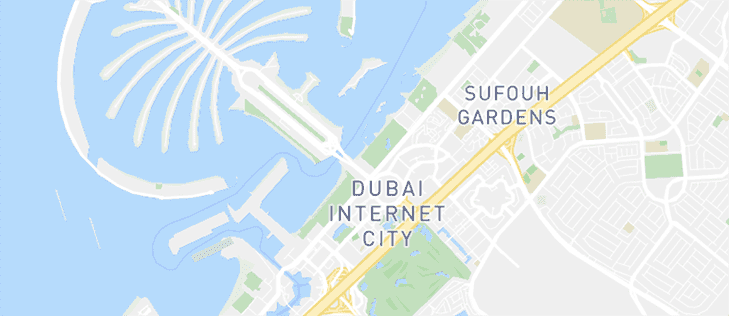 See Listings on the Map
Explore the area
Be the first to hear about new properties
Popular Searches of Properties for Sale in Motor City
Buying a Property in Motor City
Developed by a United Arab Emirates-based real estate development company called Union Properties, Motor City is a property development in Dubai. This residential community follows the theme of motor-sports. The community also includes a wide range of residential real estate options, including apartments, business centres, towers, parks, retail stores and motorsports facilities. Motor City is considered an iconic residential community which was once a major part of the Dubailand development project. The area has become a popular real estate hotspot for property investors due to its secure family-friendly environment and cobbled streets. The community offers a variety of amenities for motorsports fans as well as ideal living conditions for people who are looking to settle down with their families. Everything, from shopping to education and healthcare, can be found within the confines of Motor City.
Types of Properties in Motor City
Situated right opposite the residential area of Dubai Sports City, next to Dubai Studio City, Motor City offers a variety of different choices when it comes to real estate. From fitted apartments to spacious villas, houses, townhouses, penthouses and plots, the apartments available for sale in Motor City contain a separate room for domestic help, open kitchens with fitted cabinets, attached baths and a shared swimming pool as well as 2 parking slots. Other key features of the villas in Motor City are fitted kitchens big enough to hold a dishwasher and a fridge, a maid's room, tiled baths, spacious halls and a lounge, built-in wardrobes, central air conditioning and heating system with a garage and a balcony. Motor City is a self-contained city that provides a safe, family-oriented environment for anyone looking to buy a property in Dubai.
Sale Price Trend for Properties in Motor City
There is a wide range of different 3, 4 and 5-bedroom house in Motor City that can be bought within an average price range of AED 2,838,231 to AED 7,800,000. The area also has a number of fitted studios and 1, 2, 3 and 4-bedroom units for sale that you can be bought between the price range of AED 540,000 and AED 3,450,000. However, if you're looking for a townhouse, it can be bought within the range of AED 2,077,600 and AED 4,450,000. The price trends of these properties may vary depending on the real estate market of UAE.
Popular Areas of Motor City
Formerly known as an out-of-the-way, underdeveloped area of Dubai, Motor City is now a developed, laid-back residential neighbourhood offering a variety of different residential options. If you choose to buy a property in Motor City, you may want to visit the famous Spinney's, a massive department store. In addition to that, other popular spots in Motor City include the famous healthy grill sandwich place known as SanSation, Dubai Autodrome, a party place for kids called Extreme Fun and a gym called Fitness First. Motor City is a place where you and your family will find plenty of fun and healthy activity to engage in.
Reasons for Investing in Motor City
People who are looking for a place to get away from the noise and pollution of Dubai, Motor City is the right place for it. Even though there are some transportation issues still present in the area, Motor City is remotely close to every basic living requirement, such as reliable medical care, high-class educational centres and pharmacies that are open 24 hours a day, seven days a week. Other entertainment amenities include a number of different themed restaurants, beauty parlours, fitness centres and gymnasiums and well-maintained gardens.