Last updated date:

Mon, 26 Sep 2022 06:00:57 GMT
315000 to 7499990

AED
Veneto, Dubai Waterfront, Dubai

Villa

With Inspiration from an Ancient Civilization

Veneto, Dubai Waterfront, Dubai

Villa

Spacious | Community View | Private Pool

Badrah, Dubai Waterfront, Dubai

Townhouse

Luxury Townhouse | Gated Community | W/ Private Backyard

Badrah, Dubai Waterfront, Dubai

Townhouse

Exclusive 3 Bed Park Facing| Terrace Near Pavilion

Manara 4, Manara, Badrah, Dubai Waterfront, Dubai

Apartment

Best Deal | 1 BR in Manara 4 waterfront | Urgent Sale

Veneto, Dubai Waterfront, Dubai

Villa

Astonishing Villa in Veneto, Dubai

Veneto, Dubai Waterfront, Dubai

Villa

Large 5BR + Maid + Study | Private Swimming Pool

Badrah, Dubai Waterfront, Dubai

Townhouse

Partial Marina | Furnished | Mid Floor | Must See

Badrah, Dubai Waterfront, Dubai

Townhouse

Park Facing | Large Terrace | Vacant

Badrah, Dubai Waterfront, Dubai

Townhouse

Ready 3 Bed Townhouse Great Location Low Price

Veneto, Dubai Waterfront, Dubai

Villa

Genuine | Waterfront Living | Private Pool

Veneto, Dubai Waterfront, Dubai

Villa

Huge Plot / Great Villa / Amazing Value

Manara, Badrah, Dubai Waterfront, Dubai

Apartment

Spacious Apartment | Vacant | Lowest in the market

Dubai Waterfront, Dubai

Townhouse

Stunning 3BR w/ 2 Terrace for Sale in Dubai Waterfront

Badrah, Dubai Waterfront, Dubai

Townhouse

Vacant|Closed Kitchen|Community View|Maintained

Veneto, Dubai Waterfront, Dubai

Villa

Large 5BR+Maid+Study with Private Swimming Pool for Sale in Veneto Villas, Dubai Waterfront

Badrah, Dubai Waterfront, Dubai

Apartment

No commission | 1 bedroom | Vacant

Badrah, Dubai Waterfront, Dubai

Townhouse

Perfect 2BR Townhouse Option | Rented Asset

Badrah, Dubai Waterfront, Dubai

Villa

Amazing 3BR Villa | Peaceful Community | Park View

Manara 3, Manara, Badrah, Dubai Waterfront, Dubai

Apartment

Rare unit | Double Balcony | Park view

Badrah, Dubai Waterfront, Dubai

Townhouse

Luxurious Townhouse | Gated Community | Best Price

Badrah, Dubai Waterfront, Dubai

Apartment

2 LARGE TERRACES | SPACIOUS

Veneto, Dubai Waterfront, Dubai

Villa

Private Pool |Huge Garden|Close to JA Beach Resort

Veneto, Dubai Waterfront, Dubai

Villa

Spacious Villa | Huge Garden | Well Maintained
Find homes by commute time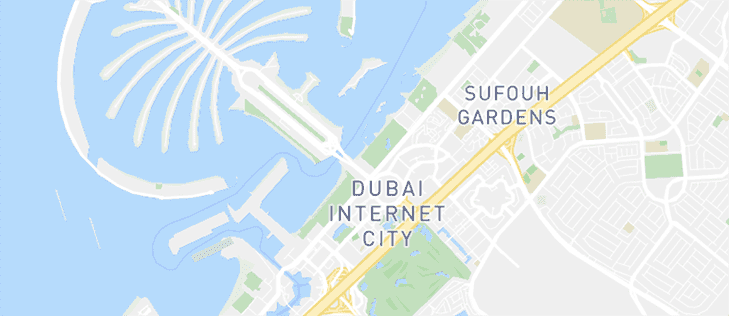 See Listings on the Map
Explore the area
Be the first to hear about new properties
Buying a Property in Dubai Waterfront
Dubai, the most favourite and the most populated emirate of the United Arab Emirates (UAE), owes its status of being a global destination to its absolutely spectacular developments. Dubai Waterfront, now commonly known as Waterfront is a majestic work of art, an accumulation of canals and archipelagos, and a man-made island forming an utterly exquisite city in Dubai. Lying on the western shore, the project is developed by Nakheel, a giant real estate developer in the UAE with a vision to establish world-class residencies and leisure spots. The city is overwhelmed with residential properties, commercial spaces, retail outlets, restaurants, and tourist attractions.
Types of Properties in Dubai Waterfront
Out of the many properties in Dubai, the developments found in Waterfront stand out for their post-modern construction, stunning views, a perfect blend of colours, and absolutely chic street life. Covering an enormous land area of 130,000,000 sq. m. with a capacity to house around 1.5 million people, Waterfront has planned arrays of districts with various residential and commercial properties. The residential side consists of apartment towers and villas. The apartments in Waterfront are situated in gated clusters that are blessed with world-class amenities and high-quality maintenance. 1 to 2-bedroom units are common here while some complexes even offer more luxurious options. If you're looking for a private, more spacious house, the villas in Veneto are also an ideal buy with 2 to 4-bedroom configurations.
Sale Price Trends for Properties in Dubai Waterfront
Tenants who have occupied some of the residential spaces define Waterfront as a paradise in Dubai with anything and everything in competitive market prices. Similar is the case for the properties around here, you get much more than what you pay for. By paying AED 380K on average, studio flats can be easily bought. 1-bedroom apartments in Waterfront fall between the price range of AED 450K and AED 1,200K. Around AED 430K to AED 2,000K is needed for 2BHK flats which is quite less than the cost of similar properties in the rest of the emirate.
Popular Areas of Dubai Waterfront
10 key areas mainly form the deluxe development of Waterfront where Madinat Al Arab is expected to be the new downtown with a broad blend of residential and commercial spaces, public areas, and retail outlets. The exclusive apartment complexes are mostly situated here with several cafes, street shops, grocery stores, and high-end brand outlets where inhabitants can easily shop. Madinat Al Soor forming the northern area of the city is mostly residential. The best sites around here so far are the beach view apartments, canal slides, and resorts. Other key areas include The Marina, The Boulevard, The Exchange, and Corniche.
Reasons for Investing in Dubai Waterfront
The spectacular project, developed by the top real estate developer of UAE, convinces everyone to invest in a property around here. Some projects are still under development and expected to bloom in full swing. There's a myriad of houses and commercial properties built within a well-thought infrastructure. Waterfront is blessed with a few community parks and family recreation spots where families go for a nice day out under the sun. Moreover, Marina has some amazing resorts and entertainment clubs and if you're up for a bit more adventure, head down towards Sheikh Zayed Road that connects the city to the rest of Dubai, the Emirate of Sharjah, and Al Maktoum International Airport. Whether in apartments or in villas, residents are never more than a walk away from the sea so you can expect a sociable lifestyle while living here.