Last updated date:

Fri, 23 Sep 2022 09:10:52 GMT
350000 to 2100000

AED
Al Ghadeer Phase II, Al Ghadeer, Abu Dhabi

Apartment

Ground Floor St | Kitchen Appliances | No Mortgage

Al Ghadeer Phase II, Al Ghadeer, Abu Dhabi

Apartment

Corner | Brand New | Private Garden | Open Kitchen

Al Ghadeer Phase II, Al Ghadeer, Abu Dhabi

Townhouse

Amazing 2 Bedrooms Townhouse in Al Ghadeer

Al Ghadeer Phase II, Al Ghadeer, Abu Dhabi

Townhouse

Captivating Home Surrounded By Fresh Scenery

Al Ghadeer Phase II, Al Ghadeer, Abu Dhabi

Apartment

Amazing Price 1 Bedroom Maisonette in Al Ghadeer

Al Ghadeer Phase II, Al Ghadeer, Abu Dhabi

Apartment

Amazing 1Bedroom Maisonette in Al Ghadeer

Al Ghadeer Phase II, Al Ghadeer, Abu Dhabi

Apartment

Ready for Moving Unit with Negotiable Price

Al Ghadeer Phase II, Al Ghadeer, Abu Dhabi

Apartment

Hot Offer with 5% Discount | No Commission | No ADM | No SC

Al Ghadeer, Abu Dhabi

Apartment

Cozy Studio Unit, How Home Should Feel

Breeze Park, Al Ghadeer, Abu Dhabi

Townhouse

Single Row | Big Garden | Close To Park And Pool

Al Ghadeer Phase II, Al Ghadeer, Abu Dhabi

Apartment

Super Hot Deal | A well-maintained and Relaxing Community

Al Ghadeer Phase II, Al Ghadeer, Abu Dhabi

Apartment

0% Commission | 5% Rebate | ADM Waiver | 2 Yrs Free S/C

Al Ghadeer, Abu Dhabi

Apartment

2BR In Waterfall |Big Terrace | Pool View | Leased

Al Ghadeer, Abu Dhabi

Townhouse

Waterfall Community | Big Garden | Prime Location

Al Ghadeer, Abu Dhabi

Apartment

Ghadeer Phase1 | Terrace | Exceptional Location

Al Ghadeer Phase II, Al Ghadeer, Abu Dhabi

Townhouse

Spacious 2 Bedroom Townhouse in Al Ghadeer

Al Khaleej Village, Al Ghadeer, Abu Dhabi

Villa

Own This Magnificent Villa With Rent Refund

Al Ghadeer, Abu Dhabi

Townhouse

Immaculate Condition | Great Community with Breathtaking Views

Al Ghadeer, Abu Dhabi

Townhouse

Single Row | Corner | 2BR+M | Spacious Terrace

Al Ghadeer Phase II, Al Ghadeer, Abu Dhabi

Townhouse

⚡️ Good Deal! | Single Row | 3BR+M⚡️

Al Waha, Al Ghadeer, Abu Dhabi

Apartment

Comfortable Bright Apartment | Call us Now

Al Ghadeer Phase II, Al Ghadeer, Abu Dhabi

Townhouse

Exclusive | 3 BR Townhouse + Maids | Tenanted

Al Ghadeer Phase II, Al Ghadeer, Abu Dhabi

Apartment

Well-Maintained Unit|Extensive Garden|Clever Move

Al Ghadeer, Abu Dhabi

Apartment

End Unit|2 BR Apt with Balcony|Garden View
Find homes by commute time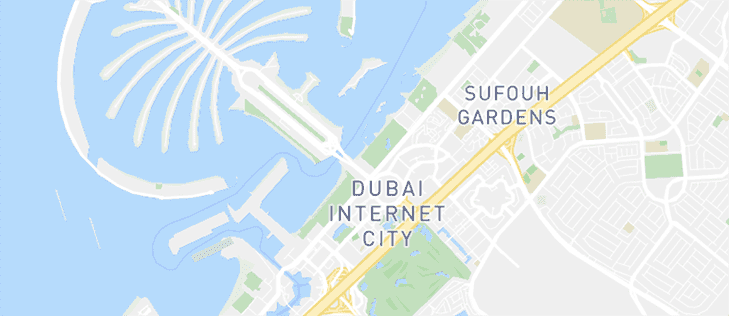 See Listings on the Map
Explore the area
Be the first to hear about new properties
Buying a Property in Al Ghadeer
Aldar Properties have constructed and launched many beautiful gated communities which have boosted the Abu Dhabi real estate market. One such community is Al Ghadeer. Launched back in October 2007, this community with a breathtaking landscape is located near the border of Abu Dhabi and Dubai. Al Ghadeer is a self-contained community with a special focus on sustainability.
Types of Properties in Al Ghadeer
According to the visionary masterplan of the development, Al Ghadeer will consist of more than 14,000 residential units which will be a blend of apartments, townhouses, villas and maisonettes. Since the community is growing steadily, the options and varieties for properties. One has the option of buying a 1, 2, and 3-bedroom apartment in Al Ghadeer. There are some studio apartments for sale as well. Similarly, there is a lot more variety for villas; one can choose from 2, 3, 4 and 5-bedroom units. Al Khaleej Village is one the best sub-phases of Al Ghadeer where you can purchase exquisite 2 to 3-bedroom townhouses that have sizes ranging from 1,100 sq. ft. to 2,000 sq. ft. Each sub-area provides basic concierge services available 24/7, waste disposal services, electricity backup, parking and an internet connection.
Sale Price Trend for Properties in Al Ghadeer
The houses for sale in Al Ghadeer can be availed by people with different economic backgrounds. A 2-bedroom villa in Al Ghadeer will cost anywhere between AED 1,100,000 and AED 1,700,000 while a 3-bedroom villa will vost anywhere between AED 1,800,000 and AED 2,555,000. The stunning townhouses with double glazed windows can be bought in affordable prices that are estimated between AED 1,000,000 and AED 1,900,000. Some people just love the compactness and the sleekness of an apartment and luckily, the apartments for sale in Al Ghadeer apartments are available in a price range that starts from AED 290,000 and goes all the way up to AED 860,000.
Popular Areas of Al Ghadeer
In the heart of Al Ghadeer is a place called HARVEST which is said to be a project that is more than just a farm. The project is a farming edutainment space that will become the ultimate destination for recreation, entertainment, exercise, learning and relaxation. The project will feature 5 distinct areas that are focused on specific goals such as training programs. Workshops targeting sustainability will be featured in The Studio, which will be an educational centre, while The Shed is dedicated to be a trading centre for supplies and farming tools. Other options offered by HARVEST are The Hub, The Market and The Field which will cover aspects related to other stages of farming. The Oasis Park and Waha Kids Play Areas are also a few spots in the community that are popular especially with the kids.
Reasons for Investing in Al Ghadeer
The community is a great option for investment since the project is expanding and it is one of the few communities which is focused on providing a clean and green environment. Moreover, amenities such as temperature controlled buildings and units, community swimming pools, fitness centres and health clubs, communal BBQ areas, private gardens or lawns, waiting areas and lobbies in the apartment buildings, storage areas, balconies or terraces, cafeteria and intercom are readily available to the residents of Al Ghadeer. The community is not a busy one and it has numerous parks such as Cloud Park and Forest Park.