Last updated date:

Tue, 28 Jun 2022 04:53:50 GMT
260000 to 2949000

AED
MAG 565, Mag 5 Boulevard, Dubai South, Dubai

Apartment

Investor Deal - Vacant New 1BR + Balcony

MAG 510, Mag 5 Boulevard, Dubai South, Dubai

Apartment

Luxurious Finishing | Branded Applinaces

MAG 565, Mag 5 Boulevard, Dubai South, Dubai

Apartment

Brand New | Bright Layout | Near Expo

The Pulse Townhouses, The Pulse, Dubai South, Dubai

Townhouse

Exclusive Townhouse | Ready to Move | Single Row

The Pulse Townhouses, The Pulse, Dubai South, Dubai

Townhouse

READY GARDEN ||DUPLEX|| 2BHK PULSE TH

The Pulse Residence Park B4, The Pulse Residence, The Pulse, Dubai South, Dubai

Apartment

Exclusive | Motivated Seller | Vacant on Transfer

Golf Views, EMAAR South, Dubai South, Dubai

Apartment

Great Deal I Vacant I Fully Furnished

Urbana I, Urbana, EMAAR South, Dubai South, Dubai

Townhouse

Corner unit | Single Row | 3 bedroom + M

Urbana, EMAAR South, Dubai South, Dubai

Townhouse

FANTASTIC DEAL | URBANA | 3BHK | UNFURNISHED

MAG 520, Mag 5 Boulevard, Dubai South, Dubai

Apartment

High Quality Finishing | Well-priced Apt

The Pulse Residence Plaza B9, The Pulse, Dubai South, Dubai

Apartment

Brand New | High Floor | Near Expo

MAG 510, Mag 5 Boulevard, Dubai South, Dubai

Apartment

Great Investment | Welcoming and Vibrant

MAG 535, Mag 5 Boulevard, Dubai South, Dubai

Apartment

Spacious and Furnished | Serene Location

The Pulse Residence, The Pulse, Dubai South, Dubai

Apartment

Vacant and Exquisite Layout | Affordable

The Pulse Townhouses, The Pulse, Dubai South, Dubai

Townhouse

Spacious W/ Study Room | Community Views

Urbana II, Urbana, EMAAR South, Dubai South, Dubai

Townhouse

Brand New & Affordable 2 Bedroom in Emaar South

The Pulse Residence, The Pulse, Dubai South, Dubai

Apartment

Immaculate 2 Bedroom Apartment | Vacant on Transfer | Near Expo 2020

Golf Views, EMAAR South, Dubai South, Dubai

Apartment

1 Bedroom | Corner Plot | Community View

Golf Views, EMAAR South, Dubai South, Dubai

Apartment

Fully Furnished | Brand New | Golf Views

Urbana I, Urbana, EMAAR South, Dubai South, Dubai

Townhouse

Urgent Sale | Ready 3BR Single Row | Beautifully Landscaped Garden

MAG 560, Mag 5 Boulevard, Dubai South, Dubai

Apartment

Tenanted | Modern Designed and Affordable

The Pulse Residence, The Pulse, Dubai South, Dubai

Apartment

Brand New Apartment | Ready to move in

Golf Links, EMAAR South, Dubai South, Dubai

Villa

Single Row | Resale | Golf Course facing | 4 bed villa

MAG 530, Mag 5 Boulevard, Dubai South, Dubai

Apartment

Vacant | High Floor | Amazing Pool Views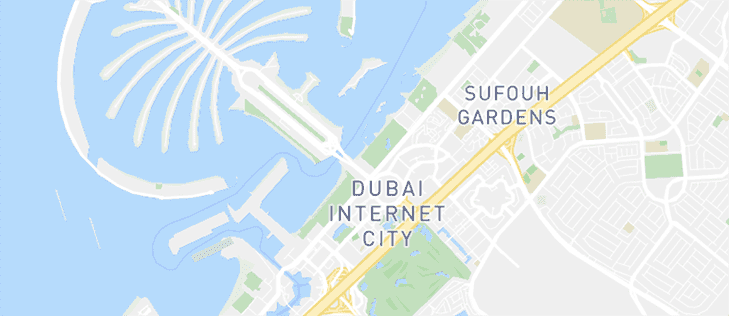 See Listings on the Map
Explore the area
Be the first to hear about new properties
Popular Searches of Properties for Sale in Dubai South
Buying a Property in Dubai South
Dubai South is a multiphase development of Dubai located alongside the Emirates Road and Sheikh Zayed Road and linked to the Jebel Ali Port directly. It spans across a land mass of 145 sq. km. making up one of the biggest urban developments in the United Arab Emirates (UAE) and comprising 8 distinguished districts that serve the economic growth of Dubai. Dubai South is in a developing stage but the development already houses around 250,000 people dwelling in communities closer to the biggest airport, Al Maktoum International. Also, it faultlessly connects residents to key landmarks in the city through the metro and arterial network of roads. So if you're planning to invest in Dubai, Dubai South could be the place for you.
Types of Properties in Dubai South
With a capacity to house 900,000 people, the residential district in Dubai South comprises luxurious houses, villas and townhouses along with a variety of residential and serviced apartments constructed in well-planned buildings and towers. The apartments in Dubai South come in one, two, and three-bedroom settings for youngsters and families. One will find infinity pools, gymnasiums, and kids play area apart from basic necessities, such as elevators, 24-hour concierge, and impeccable security systems. A spacious studio flat also comes with a furnished kitchenette and a bathroom. The villas around here are more suitable for families of any size as they offer spacious floor plans. A standard 2-bedroom villa typically covers an area of about 1,200 sq. ft. with a separate room for your maid and a parking space for your vehicles. Similarly, families who like living in close-knit communities can opt for townhouses in Dubai South.
Sale Price Trends for Properties in Dubai South
The sale prices of properties in Dubai South are affordable when compared to any other location around the emirate. For instance, the price range for a studio flat varies between AED 300K and AED 450K while a luxurious 3BHK apartment can be bought for as low as AED 900K. The villas in Dubai South are also an affordable choice where the asking price for a standard 2-bed house is somewhere between AED 890,888 and AED 1,047,000. Those looking for even more space and bedroom configurations can buy a townhouse in Dubai South at budget-friendly rates. For instance, a 4-bedroom townhouse spanning around 2,500 sq. ft. would cost you AED 1,100K and no more than AED 1,992K which is commendable considering the prime location, accessibility to key areas, and amenities offered.
Popular Areas in Dubai South
If you plan to live here with your family, there's so much to do in Dubai South. You'll find big family recreation points, theme parks, and fine dining options right in the community. Properties in the southeast region of Dubai South are basically dedicated to residential establishments including the Staff Village populated by 43,000 blue-collar workers. Emaar South makes for a classy area with high-end housing projects including Golf Links, Urbana, Expo Golf Villas, Saffron, and Golf Views. The Pulse and The Villages are two major residential districts with 254 townhouses and 236 villas respectively. Some other key areas of Dubai South include Mag 5 Boulevard and Parklane.
Reasons for Investing in Dubai South
Dubai South holds great importance amongst exclusive town projects in the Dubai real estate market as it not only has the capacity to house thousands of people but has a great plan to give the economy another boost. It has eight planned districts involving different sectors of the economy including residential, commercial, logistics, exhibition, humanitarian, aviation, and other related businesses. The community possesses a vibrant culture with a remarkable network of roads and infrastructure. Nearby localities connected via Sheikh Zayed Road include Jumeirah Golf Estate, Al-Furjan, and Green Community.