Properties with floor plans
Apartments for sale in Masaar Residence
Last updated date:

Fri, 30 Sep 2022 15:06:15 GMT
325000 to 900000

AED
Masaar Residence, JVC District 15, Jumeirah Village Circle (JVC), Dubai

Apartment

Spacious and Unique Layout | Lovely View

Masaar Residence, JVC District 15, Jumeirah Village Circle (JVC), Dubai

Apartment

Economical | Spacious 1 BED | Rented | Investment Opportunity

Masaar Residence, JVC District 15, Jumeirah Village Circle (JVC), Dubai

Apartment

CONVERTED TO 1 BEDROOM || HUGE TERRACE || UPGRADED

Masaar Residence, JVC District 15, Jumeirah Village Circle (JVC), Dubai

Apartment

Economical | Spacious | Investment Opportunity

Masaar Residence, JVC District 15, Jumeirah Village Circle (JVC), Dubai

Apartment

Cheapest Price Deal | Very Big Studio | Extended Balcony | Easy Access Location | CALL NOW!

Masaar Residence, JVC District 15, Jumeirah Village Circle (JVC), Dubai

Apartment

Fully Bright Unit | Economical | Big Size

Masaar Residence, JVC District 15, Jumeirah Village Circle (JVC), Dubai

Apartment

Cozy | 2 bhk | Investor Deal | With Balcony | 550k

Masaar Residence, JVC District 15, Jumeirah Village Circle (JVC), Dubai

Apartment

Elegant | Investment + Live in Deal| Prime Location

Masaar Residence, JVC District 15, Jumeirah Village Circle (JVC), Dubai

Apartment

Economical and Spacious 1 Bed Apartment for Sale

Masaar Residence, JVC District 15, Jumeirah Village Circle (JVC), Dubai

Apartment

Best Deal | Large Studio| Chiller Free

Masaar Residence, JVC District 15, Jumeirah Village Circle (JVC), Dubai

Apartment

PARK VIEW UNIT | SPACIOUS | EXCLUSIVE | CHILLER FREE

Masaar Residence, JVC District 15, Jumeirah Village Circle (JVC), Dubai

Apartment

Price Reduced! Masaar Residence I JVC IHuge Studio

Masaar Residence, JVC District 15, Jumeirah Village Circle (JVC), Dubai

Apartment

Beautiful 2 Bed with Balcony | Rented Unit |

Masaar Residence, JVC District 15, Jumeirah Village Circle (JVC), Dubai

Apartment

Best Deal | Chiller Free Unit | Large Series

Masaar Residence, JVC District 15, Jumeirah Village Circle (JVC), Dubai

Apartment

Spacious 1Br Apartment for SALE in JVC , MASAAR RESIDENCE
Find homes by commute time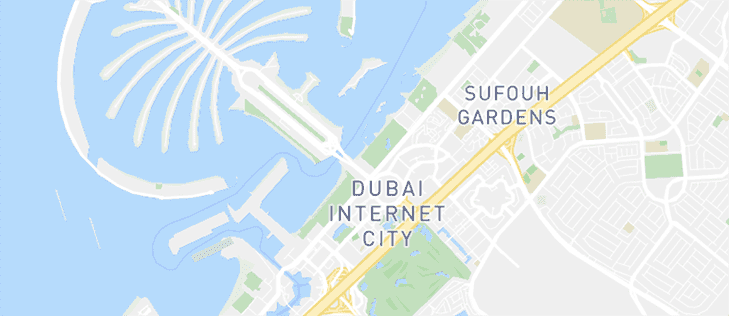 See Listings on the Map
Explore the area
Be the first to hear about new properties
Buying an Apartment in Masaar Residence
A mixed-use development by Nakheel, Jumeirah Village Circle is enviably located alongside Emirates Road in the heart of new Dubai. Housing over 2,000 Arabian and Mediterranean style villas, luxury townhouses and posh apartments, the property splendidly stretches over a landscape of more than 870 hectares. Making a serious mark on the properties in Dubai, the JVC neighborhood is set to revamp the standards of modern living by offering residents lavish lifestyles in a village-like, peaceful environment at affordable prices. An integral part of the JVC real estate is the low-rise residential architecture of Masaar Residence. Developed by the Khamas Group, the building boasts a simple yet elegant façade with a total of 81 ready-to-move-in apartments for sale that will make the idea of living in JVC very appealing.
Types of Apartments in Masaar Residence
Suavely spanning across five floors, the apartments for sale in Masaar Residence ranges from studios to 1-bedroom flats to a handful of 2-bedroom apartments. Situated primly in District 15 within the self-contained community of JVC, the apartments for sale in Masaar Residence provide an unsurpassed quality of life with exquisite interiors, large balconies, spacious rooms, built-in closets, well-equipped kitchens and high-end furnishings, coupled with world-class amenities. Artistically built, the apartments in Masaar Residence are the best retreat for anyone looking for a dream home within their means.
Sale Price Trends for Apartments in Masaar Residence
Other than dwelling in a home where sumptuousness, peace and solace come complimentary, one can simply benefit from the in-house facilities intended for the inhabitants of the apartments in Masaar Residence. Perfect for individuals and families searching for mid-range options, the Masaar Residence apartments for sale come easy on the pocket and are an ideal long-term investment. The price of a large 632 square feet, spacious studio in Masaar Residence starts from AED 440,000. Whereas buying a 1-bedroom flat in Masaar Residence will cost you as low as AED 610,000.
Highlights of Masaar Residence
From designer lobby to high-speed elevators to 24-hour security, the apartments for sale in Masaar Residence hosts all the amenities desired for a relaxed and unperturbed life. Moreover, the rejuvenating swimming pool, the state-of-the-art gymnasium, the landscaped grassy pathways and close by retail shops adds to the value of the residence. Likewise, the proximity of the residence to schools, mosques and key areas of the city such as Downtown Dubai have earned Masaar Residence the most sought-after spot amongst the properties in JVC.