Apartments for sale in Lake Shore Tower
Last updated date:

Tue, 17 May 2022 07:53:19 GMT
725000 to 2200000

AED
Lake Shore Tower, JLT Cluster Y, Jumeirah Lake Towers (JLT), Dubai

Apartment

Bright and Fully Furnished with Lake View

Lake Shore Tower, JLT Cluster Y, Jumeirah Lake Towers (JLT), Dubai

Apartment

2 Bedrooms | Lake View | Vacant on Transfer

Lake Shore Tower, JLT Cluster Y, Jumeirah Lake Towers (JLT), Dubai

Apartment

FULLY FURNISHED FULLY UPGRADED 1 BEDROOM APARTMENT IN JLT

Lake Shore Tower, JLT Cluster Y, Jumeirah Lake Towers (JLT), Dubai

Apartment

Clean I Peaceful I Bright I Rented I Must See

Lake Shore Tower, JLT Cluster Y, Jumeirah Lake Towers (JLT), Dubai

Apartment

Investor Deal I Rented I Partial Pool View

Lake Shore Tower, JLT Cluster Y, Jumeirah Lake Towers (JLT), Dubai

Apartment

Impeccable Condition, High Floor, Bright, Spacious

Lake Shore Tower, JLT Cluster Y, Jumeirah Lake Towers (JLT), Dubai

Apartment

1 BR w/ Pool View| Balcony | Store Room

Lake Shore Tower, JLT Cluster Y, Jumeirah Lake Towers (JLT), Dubai

Apartment

2+Maid | Golf course View | High Floor

Lake Shore Tower, JLT Cluster Y, Jumeirah Lake Towers (JLT), Dubai

Apartment

Lake View | Spacious 2 bedroom | Prime location

Lake Shore Tower, JLT Cluster Y, Jumeirah Lake Towers (JLT), Dubai

Apartment

2 Bed | Full Lake Views | Floor To Ceiling Windows

Lake Shore Tower, JLT Cluster Y, Jumeirah Lake Towers (JLT), Dubai

Apartment

Furnished | Bright 2 BR | Prime Location

Lake Shore Tower, JLT Cluster Y, Jumeirah Lake Towers (JLT), Dubai

Apartment

Genuine Seller | Rented | Ideal for Investment

Lake Shore Tower, JLT Cluster Y, Jumeirah Lake Towers (JLT), Dubai

Apartment

Ready furnished 2BR + M | High floor | VOT

Lake Shore Tower, JLT Cluster Y, Jumeirah Lake Towers (JLT), Dubai

Apartment

BEST DEAL / Clean and Vacant / Refurbished

Lake Shore Tower, JLT Cluster Y, Jumeirah Lake Towers (JLT), Dubai

Apartment

Spacious 2B+M Lake View and Marina Views

Lake Shore Tower, JLT Cluster Y, Jumeirah Lake Towers (JLT), Dubai

Apartment

Spacious 1BR|With Balcony & Storage Room

Lake Shore Tower, JLT Cluster Y, Jumeirah Lake Towers (JLT), Dubai

Apartment

Rented |Huge 3BR + Maid's and Storage Room

Lake Shore Tower, JLT Cluster Y, Jumeirah Lake Towers (JLT), Dubai

Apartment

Quick for sale in Lake Shore, JLT

Lake Shore Tower, JLT Cluster Y, Jumeirah Lake Towers (JLT), Dubai

Apartment

Beautiful well maintained 1 BR Lake Shore JLT

Lake Shore Tower, JLT Cluster Y, Jumeirah Lake Towers (JLT), Dubai

Apartment

High Floor | 2BR + Study | Skyline view

Lake Shore Tower, JLT Cluster Y, Jumeirah Lake Towers (JLT), Dubai

Apartment

Vacant | Full glass window | Pool View

Lake Shore Tower, JLT Cluster Y, Jumeirah Lake Towers (JLT), Dubai

Apartment

Hot Deal| Pool View| Good Investment

Lake Shore Tower, JLT Cluster Y, Jumeirah Lake Towers (JLT), Dubai

Apartment

Very spacious | Good Investment | Rented

Lake Shore Tower, JLT Cluster Y, Jumeirah Lake Towers (JLT), Dubai

Apartment

Motivated Seller | Balcony | Partial Lake View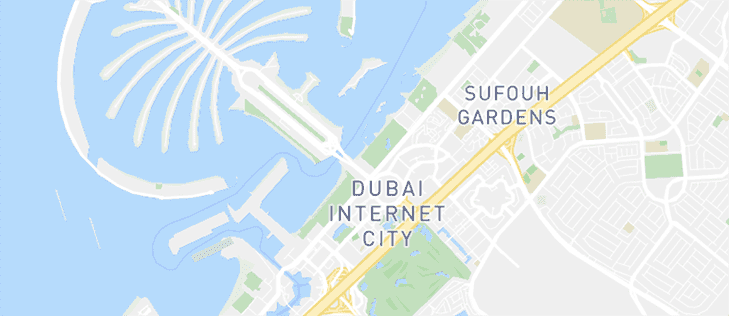 See Listings on the Map
Explore the area
Be the first to hear about new properties
Buying an Apartment in Lake Shore Tower
Jumeirah Lake Tower features a collection of high rise buildings and all are organised into 26 clusters with 3 buildings in each. Each cluster is named after a letter from the English alphabet and holds buildings for offices, residences, hotels and serviced apartments. There are also a huge number of retail outlets and dining spots available. Jumeirah Lake Towers is a prestigious development in Dubai lying along the Sheikh Zayed Road and widely attracts real estate investors. Lake Shore Tower is a unique and scenic development in Jumeirah Lake Towers that offers a fine collection of apartments.
Types of Apartments in Lake Shore Tower
Built with quality materials and designed in excellence, the apartments for sale in Lake Shore Tower come in units of 1, 2 and 3-bedrooms. Created with the intention of a peaceful ambiance, the flats are designed in a unique elegance and show no compromise on the quality of living. Set around a lake and surrounded by beautifully landscaped gardens, this tower also provides a splendid view across the majestic skyline of Dubai.
Sale Price Trends for Apartments in Lake Shore Tower
With its high ROI rates and growing rental yields, buying properties in Jumeirah Lake Towers make a guaranteed investment opportunity. Located in the Cluster Y, the apartments for sale in Lake Shore Tower offer all the characteristics of JLT lifestyle and also provide state of the art facilities and amenities for its residents. Developed for comfortable lodging, Lake Shore Tower offers properties starting from AED 875,000 for 1-bedroom apartments, AED 1,399,900 for 2-bedroom flats and from AED 1,890,000 for the 3-bedroom ones.
Highlights of Lake Shore Tower
Eliciting a sense of space, style and security, the flats are designed in the perception of the intellect. The residents have access to an array of retail outlets and eateries. There are also two metro stations available close by the properties of JLT community. Many of the apartments that you can buy also have beautiful views that overlook the Emirates Living communities.