Properties with floor plans
Apartments for sale in Armani Residence
Last updated date:

Tue, 04 Oct 2022 10:07:31 GMT
3199888 to 11999878

AED
Armani Residence, Downtown Dubai, Dubai

Apartment

Spacious Layout | High-End Finish | View Today

Armani Residence, Downtown Dubai, Dubai

Apartment

Luxury 2 Beds | Fully Furnished | Resale

Armani Residence, Downtown Dubai, Dubai

Apartment

Chic Elegance, Fully Furnished, Vacant

Armani Residence, Downtown Dubai, Dubai

Apartment

Spacious | 2 BR | Fully Furnished | Opera View

Armani Residence, Downtown Dubai, Dubai

Apartment

Payment Plan Apt with Amazing Opera View

Armani Residence, Downtown Dubai, Dubai

Apartment

Exquisite 2 Bedroom | Furnished | Fountain View

Armani Residence, Downtown Dubai, Dubai

Apartment

Chic 2BR Corner Unit | Jacuzzi Fountain Facing

Armani Residence, Downtown Dubai, Dubai

Apartment

Armani-Designed Apartment with Dubai Fountain View

Armani Residence, Downtown Dubai, Dubai

Apartment

No Commission | Luxury View | 3 years Payment Plan

Armani Residence, Downtown Dubai, Dubai

Apartment

Exclusive | Fountain & Opera View | VOT

Armani Residence, Downtown Dubai, Dubai

Apartment

Luxury Investment in Downtown | Best Price

Armani Residence, Downtown Dubai, Dubai

Apartment

Luxury Investment | Well Maintained | Vacant

Armani Residence, Downtown Dubai, Dubai

Apartment

Lowest Price 2BR w/ Opera View in Armani

Armani Residence, Downtown Dubai, Dubai

Apartment

2BR | 04 Series | Fountain & Opera View!

Armani Residence, Downtown Dubai, Dubai

Apartment

1BR Boulevard View Armani Casa | Furnished

Armani Residence, Downtown Dubai, Dubai

Apartment

Full Fountain/Opera View! 09 Corner Type!

Armani Residence, Downtown Dubai, Dubai

Apartment

Furnished | Opera and Partial Fountain View

Armani Residence, Downtown Dubai, Dubai

Apartment

Armani - Exquisite 1BR – Furnished - Smart Home

Armani Residence, Downtown Dubai, Dubai

Apartment

Fully Furnished | Spacious 1BR | Ready to Move

Armani Residence, Downtown Dubai, Dubai

Apartment

High-End Finish / Spacious / Vacant

Armani Residence, Downtown Dubai, Dubai

Apartment

ARMANI 01 Series | BLVD View | Serviced | Vacant

Armani Residence, Downtown Dubai, Dubai

Apartment

Vacant | Opera and Fountain View |Motivated Seller

Armani Residence, Downtown Dubai, Dubai

Apartment

Fountain View / 05 Series / Vacant

Armani Residence, Downtown Dubai, Dubai

Apartment

Full Fountain View | High ROI | Largest Corner 2BR
Find homes by commute time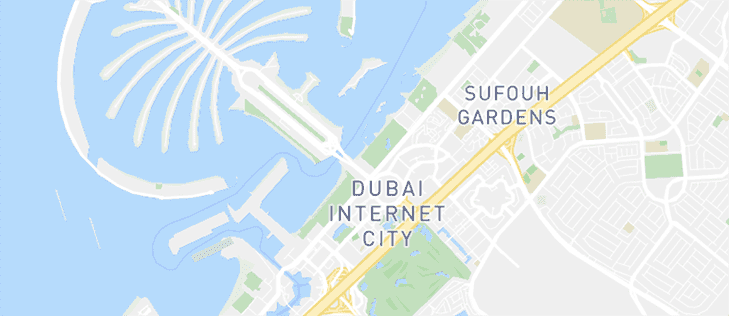 See Listings on the Map
Explore the area
Be the first to hear about new properties
Buying an Apartment in Armani Residence
How about living in the world's tallest building Burj Khalifa? Excellent views of the entire Dubai and raised eyebrows in admiration every time you reveal your address. Not good enough? How about living in Burj Khalifa in signature Armani apartments that are a reflection of Giorgio Armani's very own personal approach to style and elegance? If you like this idea, then the apartments for sale in Armani Residence Dubai are just for you. Located in Burj Khalifa these luxury flats are a part of a hotel and are maintained by their staff. These real estate units feature exotic views of the emirate and are widely regarded as the best properties for sale in Dubai.
Types of Apartments in Armani Residence
The flats here are located on levels 9 to 16 in Downtown Dubai's Burj Khalifa and feature 144 one- and two-bedroom suites that truly showcase Armani's luxurious style. Apart from enjoying complete access to services featured by the Armani Hotel Dubai like concierge, housekeeping, 24/7 room service, spa, gym, library, and swimming pool, people buying apartments for sale in Armani Residence also have access to entertainment venues and recreational facilities within the Burj Khalifa.
Sale Price trends of Apartments in Armani Residence
Giorgio Armani has given his personal touch to each of the apartments in Armani Residence, thus conveying a sense of intimacy and privacy through the careful utilization of sophisticated colors, shapes, fabrics, and materials. The one- and two-bedroom luxury apartments for sale in Armani Residence range in size from 1,068 to 2,237 sq. ft. They come complete with the exclusive range of Armani/Casa home furnishings. One can easily buy a 1-bedroom apartment here with prices starting from AED 2,250,000. The 2-bedroom apartments for sale in Armani Residence have prices that start from the AED 8,074,000 mark. These apartments are nothing like the rest of the luxury flats of Dubai. These property units define luxury itself and are worth every penny you pay for them.
Highlights of Armani Residence
There are panels and rounded partitions that provide a feeling of space within these residential units. The spacious bedrooms come complete with well-appointed bathrooms that add a sense of luxury to the entire developed area. Armani Residence apartments for sale also feature smart-home technology and come with fully automated security systems, lighting systems, intelligent systems for temperature and drapery control, and air-conditioning. Given that all properties for sale in Downtown Dubai are of the luxury category, you will still never find anything that comes even close to these apartments. You can get more information on benefits of living in Downtown Dubai to make an educated investment decision.