Properties for sale in World Trade Centre
Last updated date:

Wed, 28 Sep 2022 02:31:11 GMT
1290000 to 8900000

AED
Jumeirah Living, World Trade Centre Residence, World Trade Centre, Dubai

Apartment

Lowest Price 2 Bed | Furnished | Serviced | Vacant

Jumeirah Living, World Trade Centre Residence, World Trade Centre, Dubai

Apartment

Fully Furnished | 4 Bedroom Duplex | Balcony

Jumeirah Living, World Trade Centre Residence, World Trade Centre, Dubai

Apartment

On High Floor | Spacious and Elegant Apt

Jumeirah Living, World Trade Centre Residence, World Trade Centre, Dubai

Apartment

3 BR Duplex | Burj Khalifa View| Corner Unit

Jumeirah Living, World Trade Centre Residence, World Trade Centre, Dubai

Apartment

Luxury Services | Fully Furnished | Spacious

Jumeirah Living, World Trade Centre Residence, World Trade Centre, Dubai

Apartment

Vacant Now - 2 Bedroom Duplex - Lap Of Luxury

Jumeirah Living, World Trade Centre Residence, World Trade Centre, Dubai

Apartment

EXCLUSIVE High Floor | VOT | Just Reduced

Jumeirah Living, World Trade Centre Residence, World Trade Centre, Dubai

Apartment

2BR Duplex | SZR View | Fully Furnished

Jumeirah Living, World Trade Centre Residence, World Trade Centre, Dubai

Apartment

Duplex | 2 Bedrooms | Fully Furnished

Jumeirah Living, World Trade Centre Residence, World Trade Centre, Dubai

Apartment

Stylish 3BR | Furnished Exclusive | Spacious

Jumeirah Living, World Trade Centre Residence, World Trade Centre, Dubai

Apartment

GENUINE | REDUCED | HIGH FLOOR | VOT

Jumeirah Living, World Trade Centre Residence, World Trade Centre, Dubai

Apartment

Spacious and Well Maintained 1 Bedroom Duplex Unit

World Trade Centre, Dubai

Apartment

THE ONE & ONLY PRIVATE HOME IN ZAABEEL/ 1BR APARTMENT

Jumeirah Living, World Trade Centre Residence, World Trade Centre, Dubai

Apartment

Two Bedrooms | Fully Serviced | High ROI

Jumeirah Living, World Trade Centre Residence, World Trade Centre, Dubai

Apartment

Corner | 3 Bed | Burj Khalifa Views

World Trade Centre, Dubai

Apartment

EMBRACE YOUR ONE AND ONLY LUXURY 2BR APARTMENT IN ZAABEEL

Jumeirah Living, World Trade Centre Residence, World Trade Centre, Dubai

Apartment

Amazing Price | Furnished | Vacant Soon

Jumeirah Living, World Trade Centre Residence, World Trade Centre, Dubai

Apartment

Fully Furnished | 1 Bed Duplex | Vacant soon

Jumeirah Living, World Trade Centre Residence, World Trade Centre, Dubai

Apartment

Motivated Seller | Balcony | Vacant

World Trade Centre Residence, World Trade Centre, Dubai

Apartment

Fully Furnished Duplex 3BR | Immaculate Condition

Jumeirah Living, World Trade Centre Residence, World Trade Centre, Dubai

Apartment

duplex apartment | Large 2 bed | DEWA Chiller Free

World Trade Centre Residence, World Trade Centre, Dubai

Apartment

Exclusive | 07 Type | Vacant | Best Price

Jumeirah Living, World Trade Centre Residence, World Trade Centre, Dubai

Apartment

Motivated Seller| Spacious 2BR Duplex for Sale

Jumeirah Living, World Trade Centre Residence, World Trade Centre, Dubai

Apartment

Burj Khalifa View | Close to Metro | Investor Deal
Find homes by commute time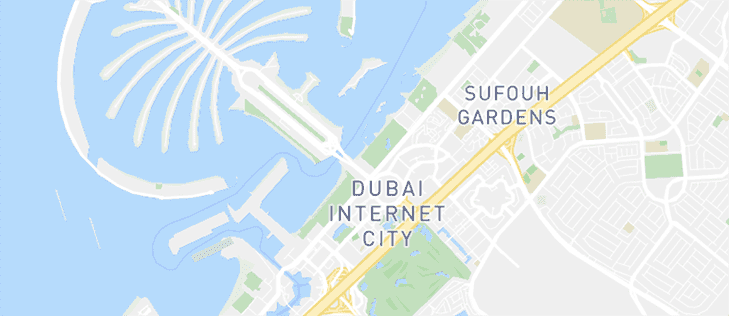 See Listings on the Map
Explore the area
Be the first to hear about new properties
Buying a Property in World Trade Centre
Home to the tallest building in the world, the Emirate of Dubai is an exciting cosmopolitan. Similarly, the Dubai real estate market has developed a reputation for being an emerging business and commercial hub. Standing tall since 1979, World Trade Centre is a gigantic purpose-built complex which is spread over a land mass of 1.3 million sq. ft. The entire area offers a good space for exhibitions and events featuring over 40 meeting rooms that are spread over 3 floors while the development also has 21 halls.
Types of Properties in World Trade Centre
WTC offers properties for both rent as well as for sale but most of the properties available for sale in World Trade Centre are commercial. Many commercial buildings have been constructed over the years which offer high-quality units for offices and shops. For residential purposes, the apartments for sale are available in varying bedroom types. If one considers buying a shop in World Trade Centre then One Central Tower is the best choice as it is a low-rise commercial building with 7 office floors. It also has a rooftop restaurant, 4-basement parking, and easy access to the World Trade Centre Metro Station. The sizes of the shops and offices are reasonable as well, ranging between 1,000 sq. ft. and 4,000 sq. ft. while the apartments are available in sizes from 1,200 sq. ft. to over 3,000 sq. ft.
Sale Price Trend for Properties in World Trade Centre
WTC is Dubai's connection to global trade. Therefore, the area is bound to be extremely sought-after and that will naturally affect the price trend here. For instance, duplexes and apartments in World Trade Centre have great variations in their sale price for 1 to 4-bedroom units. A 3-bedroom apartment in WTC has an average price per evolution decline by almost 27.63% where the properties cost anywhere between AED 3,300,000 and AED 4,900,000. Similarly, the buying range for other bed-types, such as 1-bedroom flat, is between AED 1,168,000 and AED 1,450,000. For 2-bedroom units, it is between AED 1,600,000 and AED 3,700,000 and for 4-bedroom units, the average price exceeds AED 6,000,000.
Popular Areas of World Trade Centre
The most exciting and attractive location in WTC is hands down Dubai Sports World. A destination that is one of its kind, DSW is the emirate's largest indoor sports arena offering nearby residents and even people from out of the city a chance to enjoy sports events and fitness activities. The sports events held here are a way for both professional athletes and sports enthusiasts to connect with a global community and be part of a world-class exhibition of sporting skills. The DSW also acts as a leading sports academy offering summer camps and activities for youngsters to explore their talent. Other locations where residents of World Trade Centre can hang out are Dorrell Sports Climbing Wall, Capri Italian Grill and Blue Bar.
Reasons for Investing in World Trade Centre
There is a long list of reasons for why you should invest in World Trade Centre properties. Starting off with in-community or in-building facilities, the WTC offers residents with central heating and cooling systems, electricity backup, parking spaces, 5 elevators in the building, balconies, steam room, sauna, Jacuzzi, swimming pool, BBQ area, business centre, facilities for disabled, 24/7 concierge services, maintenance staff, laundry facilities and an internet connection. There is a maintenance staff as well while waste disposal services are also available to the residents. Nearby quality medical facilities include Med Line Medical Centre, Imperial Healthcare Institute, French Dental Clinic and Aster Day Surgery Centre.