Last updated date:

Mon, 26 Sep 2022 07:41:03 GMT
550000 to 3119990

AED
Millennium Binghatti Residences, Business Bay, Dubai

Apartment

Fully furnished/Stunning Burj view / +Maid room

Vera Residences, Business Bay, Dubai

Apartment

Full Canal View | Brand New | High Floor

DAMAC Maison Prive, Business Bay, Dubai

Apartment

Fully Furnished | Vacant | Canal View

Damac Maison Bays Edge, Business Bay, Dubai

Apartment

Mid floor , waterfront building, ready

The Bay, Business Bay, Dubai

Apartment

Closed Kitchen | Ready to Move | Brand New

Scala Tower, Business Bay, Dubai

Apartment

Canal View | Tenanted | 5% ROI

The Bay, Business Bay, Dubai

Apartment

Ready to Move | Brand New | Creek View

Avanti Tower, Business Bay, Dubai

Apartment

2 Bedroom Brand New | Luxurious Fully Furnished |

Paramount Hotel & Residences, Business Bay, Dubai

Apartment

Brand New Fully Furnished | VOT | Burj View

Noora, Al Habtoor City, Business Bay, Dubai

Apartment

Amazing Burj & Canal View | Spacious unit

The Bay, Business Bay, Dubai

Apartment

Spacious | En-suite Rooms | Brand New

The Bay, Business Bay, Dubai

Apartment

Brand New | Exclusive | Stunning Units

Paramount Hotel & Residences, Business Bay, Dubai

Apartment

Brand New | Fully Furnished | High Floor | VOT

Paramount Hotel & Residences, Business Bay, Dubai

Apartment

Corner I 360 view I Burj - Canal - Sea View

Avanti Tower, Business Bay, Dubai

Apartment

Brand New | Furnished | Ready To Move In

Tower A, DAMAC Towers by Paramount Hotels and Resorts, Business Bay, Dubai

Apartment

Exclusive Fully Furnished Spacious Layout

Clayton Residency, Business Bay, Dubai

Apartment

1bed | On the Canal | Stunning unit

Waves Tower, Business Bay, Dubai

Apartment

Canal View | Free Service Charge | High Quality

Churchill Residence, Churchill Towers, Business Bay, Dubai

Apartment

Full Canal View | Vacant | High Floor | Spacious

DAMAC Maison Prive, Business Bay, Dubai

Apartment

Canal Views | Units With Balcony Options Available

Paramount Hotel & Residences, Business Bay, Dubai

Apartment

Beautiful Studio | Unfurnished |High Floor | Business Bay

Safeer Tower 1, Business Bay, Dubai

Apartment

Low Floor | Corner Unit | Unfurnished | 28 Oct

DAMAC Maison The Vogue (Burj Damac 5), Business Bay, Dubai

Apartment

Harbour View | Furnished | Vacant

Paramount Hotel & Residences, Business Bay, Dubai

Apartment

Brand New One Bed In a Perfect Location
Find homes by commute time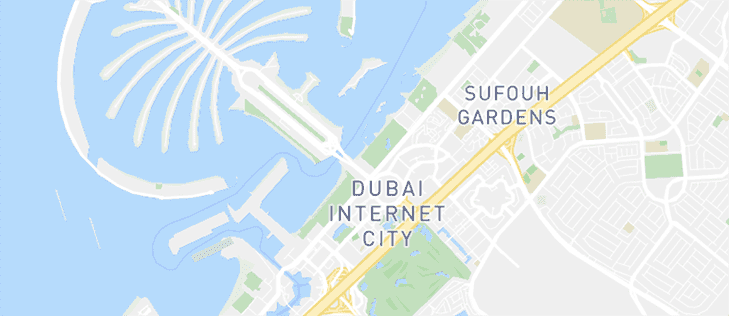 See Listings on the Map
Explore the area
Be the first to hear about new properties
Buying a Property in Business Bay
The real estate in Business Bay features numerous skyscrapers. Out of the many properties in Dubai, Business Bay makes up about 240 buildings including various residential and commercial properties. A city within a city, Business Bay offers properties for sale or rent that cover an astounding land mass of about 64,000,000 sq. ft., consisting of various office-use buildings and residential towers surrounded by heavily landscaped gardens along with an intricate network of roads, alleys, canals and pathways. The best part of this locality is that its a freehold area.
Types of Properties in Business Bay
The properties in Business Bay include many official industrial spaces, luxurious residential apartments and villas that offer high-end amenities and facilities. There are play areas for kids, arcades and public piazzas catered to by The Courtyard – which is a blend of post-modern architectural styles with some of the best amenities. Many of the residential towers, shaded walkways, water-fountains and pedestrian lanes are interconnected by a unique location called the Podium. Business Bay is located at a prime location and has now become the business centre for international trade and financial institutions alike. It also harbours many international hotels such as the Emirate Towers and Shangri-La that happen to be in the region of Business Bay touching on Sheikh Zayed Road.
Sale Price Trends for Properties in Business Bay
The properties in Business Bay are considered some of the most in-demand and hottest in the city. One will find various commercial properties, apartments, penthouses, villas and office spaces amongst others. The apartments in Business Bay are made up of studios which are as big as 952 sq. ft. with a starting price of about AED 650,000, 1-bedroom flats as large as 1,728 sq. ft. for around AED 1,192,000, 2-bedroom apartments spanning 2,578 sq. ft. with sale prices starting at AED 1,650,000, 3-BHK for AED 2,100,000 which have a total area of approximately 3,705 sq. ft. and 4-bedroom apartments with sale prices starting at AED 4,100,000 with living spaces as big as 6,105 sq. ft. The villas for sale in Business Bay, on the other hand, mostly come with 4 bedrooms ranging between AED 5,200,000 to AED 7,000,000. There are also penthouses in Business Bay for sale spanning up to 10,788 sq. ft. with prices between AED 3,950,000 to AED 32,500,000. Business Bay office spaces come with large working spaces and excellent facilities, ranging between 620 sq. ft. to even 21,611 sq. ft. The price of office spaces varies, ranging between AED 350,000 and AED 15,507,465.
Popular Areas of Business Bay
Bay Square is one of the zones in Business Bay. It is a mix-use community within the master development and a pedestrian-only area including walkways, canals, various restaurants, retail outlets, cafes and outdoor entertainment areas. Other key zones include The Execute Towers mostly consisting residential, commercial and office towers, Bay Avenue, which is essentially a 2-storey building offering indoor and outdoor retail space, such as bistros, eateries, boutiques, play areas for kids and sports facilities. Dubai Creek Extension is the lateral third, making up a major part of the Business Bay master development.
Reasons for Investing in Business Bay
People looking to buy and live in Business Bay don't need to look any further as the community is quite literally at the dead-centre of Dubai, right next to Downtown Dubai and Al Quoz. Consisting of various commercial and residential buildings, the community is home to a multi-ethnic social sphere of residents, making up a vibrant and colourful community. With affordable prices, at par with neighbouring communities, it's an area in Dubai that has seen a steady increase in ROIs over the years, making it a valuable nest egg or source of supplementary income.