Last updated date:

Thu, 30 Jun 2022 06:25:08 GMT
327499 to 350000

AED

yearly
Al Badia Residences, Dubai Festival City, Dubai

Villa

Huge Villa | No Commissions | 1 Month Free

Al Badia Residences 1, Al Badia Residences, Dubai Festival City, Dubai

Villa

No Commission | 1 Month Rent-free | Free maintenance! Slightly Negotiable

Al Badia Residences, Dubai Festival City, Dubai

Villa

Family 5bed villa in Al badia residence

Al Badia Residences, Dubai Festival City, Dubai

Villa

5 BEDROOM TH VILLA | AL BADIA RESIDENCE |DFC
Recommended properties based on your last searches
Find homes by commute time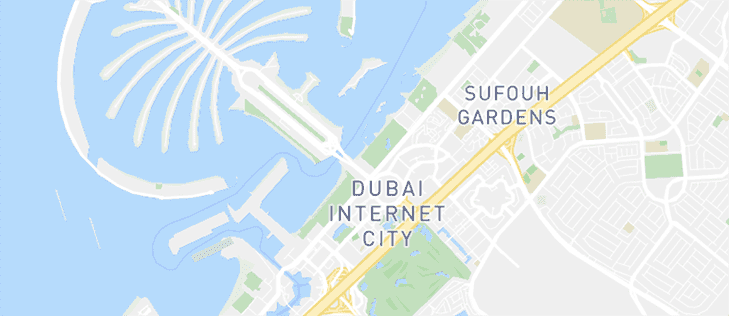 See Listings on the Map
Explore the area
Be the first to hear about new properties
Renting a Villa in Dubai Festival City
One of the most exciting precincts in Dubai, Dubai Festival City is situated near Dubai International Airport. Lying close by old Dubai and Downtown, Festival City is one of the finest properties in Dubai. Being a hallmark of many entertainment and shopping festivities, the real estate in Dubai Festival City is a one-stop area for all the people coming from different places to visit and explore the shopping arenas in Dubai. Consisting of a myriad of residential, commercial and business property units, such as the apartments and villas, Dubai Festival City has the potential to house a great number of inhabitants who are looking for a comfortable renting space. Dubai Festival City contains some magnificent skylines that epitomize perfection in their truest sense. These skylines include Al Badia Hillside Village, Marsa Plaza, Festival Tower, and Al Badia Residences. Offering a sunset view and evening light show, the houses of Dubai Festival City ensure peace and tranquility for the occupants.
Types of Villas in Dubai Festival City
Dubai Festival City caters to all the needs of the occupants by providing them a villa in a deluxe community. This vital suburb of Dubai makes sure that the dwellers get everything that they need during their housing tenure. Offering a sumptuous lifestyle, beautiful topiary, water fixtures, landscaped gardens, pristine golf course, private patios, verandas, and stunning views, Dubai Festival City offers charm that no one can match. The villas for rent in Dubai Festival City come in 3-bedroom, 4-bedroom and 5-bedroom units. These villas consist of a private parking lot, maid's room, and guest's room with a separate bathroom, a spacious balcony, laundry room, and a separate study room. Imbued with a Mediterranean-style ornate designs, Dubai Festival City Villas for rent provide a perfect home environment to the residents.
Rental Price Trends for Villas in Dubai Festival City
Boasting a variety of amenities, the villas for rent in Dubai Festival City focus on three key elements to provide comfort to the tenants. These elements include, privacy, convenience and personal preference. The villas make sure that the tenants get to experience a luxurious lifestyle throughout their living tenure. The rental price of these villas depends upon the number of beds, baths and the tenancy period. The average rent of villas in Dubai Festival City starts from AED 210,000 and goes to AED 335,000. However, the rental price of 4-bedroom villas in Dubai Festival starts from AED 210,000 while the rent of 5-bedroom villas starts from AED 235,000. The villas for rent in Dubai Festival City provide a cozy space of living to the dwellers so they can enjoy a sprawling view of the sea and relax for some time.
Lifestyle in Dubai Festival City
A project of Al-Futtaim Group, Dubai Festival City focuses on the elements of leisure, living and work to provide occupants with a dreamlike experience. Offering more than 300 stores to residents, Dubai Festival City provides a new way of living in a soothing and relaxing environment. These stores include the likes of DKNY, H&M, Coach, and Top Shop. The residents living in the villas of Dubai Festival City get to explore a whole new world that is brimming with a variety of cafes, shops, restaurants, salons, food courts, bakeries, and cinema complexes.
Reasons for Renting in Dubai Festival City
Being in the central location of Dubai, Dubai Festival City is recognized as a city within a city. With 15.79 million tourists coming to Dubai from all over the world, renting a villa in Dubai can connect you to a number of opportunities and help you expand your social outreach. It can also help you engage in all the activities that are typical of affluent societies, opening up new avenues for you to grow both on a personal and professional level.