Last updated date:

Mon, 23 May 2022 09:20:41 GMT
6800000 to 6800000

AED
Al Badia Residences, Dubai Festival City, Dubai

Villa

Triplex Villa | Freehold | Vacating Notice Served
Recommended properties based on your last searches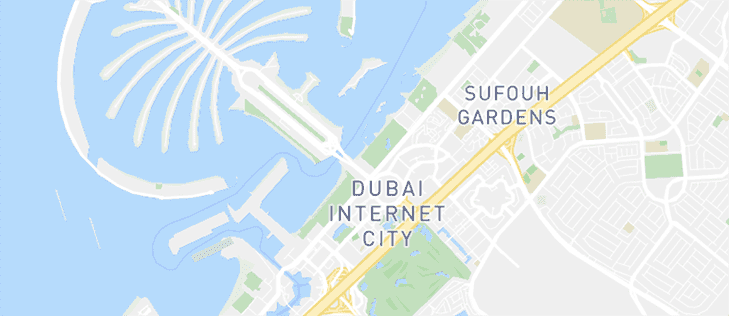 See Listings on the Map
Explore the area
Be the first to hear about new properties
Buying a Villa in Dubai Festival City
Dubai Festival City is home to many residential, entertainment and business property units. Located close to Dubai International Airport, in the vicinity of old Dubai and Downtown, it is a top-notch real estate in Dubai owned by Al-Futtaim group. It is the largest privately-funded, mixed-use development that fosters community design and serves the economy in the Middle East. Focused towards public health, environment, and the community, Dubai Festival City is a pedestrian-friendly development that connects two or more commercial, residential, industrial, and commercial uses for the community wellbeing. Touted widely as a city-within-a-city, Dubai Festival City is a hub of many retail, recreational and entertainment spaces. Known for its waterfront living and skyline views, the real estate in Dubai Festival City offers an exciting place to residents where they can live, dine, shop, work, entertain, and do a lot more. One of the most covetable properties in Dubai, Dubai Festival City provides stellar accommodation for all those looking to buy a villa here.
Types of Villas in Dubai Festival City
To buy a house in Dubai Festival City, one needs to focus on a plethora of aspects, such as the types of rooms, sale trends, and the amenities offered by the villa. Extending 4 kilometers across the Dubai Creek, Dubai Festival City offers many villas that are available for buying. The villas for sale in Dubai Festival City vary from each other in terms of the number of rooms. There are 4-bedroom villas and 5-bedroom villas in Dubai Festival City that are built with extreme delicateness so they can provide a sustainable housing space to the occupants. Dubai Festival City villas for sale consists of a well-equipped gym, aerobics studio, swimming pool, tennis court, squash court, private terrace, covered parking area, garage, study room, store room, laundry room and a spacious balcony that offers panoramic vistas over the surrounding water. Reflecting a Mediterranean architectural formula, the villas feature textured walls, red tiled roofs, and symmetrical facades.
Sale Price Trends for Villas in Dubai Festival City
The villas for sale in Dubai Festival City offer a sumptuous lifestyle in the dynamic city of Dubai. They ensure a relaxing, comfortable environment for dwellers. Their prices are reasonable too, so you can think of buying them. The prices vary based on the nature of the properties and the amenities that they offer. The cost of 4-bedroom villas starts from AED 5,500,000 while the cost of 5-bedroom villas in Dubai Festival City starts from AED 6,800,000. These houses serve as an ideal place for making business maneuvers and indulging in chic-urban activities.
Lifestyle in Dubai Festival City
Dubai Festival City is a hub of major shopping outlets, retail spaces, top-tier hotels, golf course clubs, entertainment sites, and serviced-apartment complexes. It connects you with renowned brands such as H&M, Zara, Kate Spade, DKNY, TopShop, and Coach, and includes a Singaporean retail store, i.e. Robinsons. It also has a fine dining setup with 56 cafes and restaurants of the best stature fitted onto Festival Bay. It entertains brands like Tortilla, Sugar Factory, Rock Cafe, and Serendipity. Being based in Dubai, the villas for sale in Dubai Festival City serve as a vantage point for those wanting to explore the city.
Reasons for Investing in Dubai Festival City
Dubai Festival City consists of high-rise edifices that are famous for their grandeur and magnificence. Known as a hub of cultural, entertainment and recreational activities, Dubai Festival City consists of an 18-Screen Novo Cinema with a 70,000 sq. ft entertainment centre. It also includes a new retail chain – HyperPanda, a subsidiary of Savola Group, a leading conglomerate of United Kingdom. Dubai Festival City is close to The Lagoons, Nad Al Sheba, Al Nahda, Deira, and Cultural Village. Lying in immediate proximity to Dubai International Airport, it makes commuting to and from the mainland easier for people.