Properties for rent in Dubai Festival City
Last updated date:

Fri, 01 Jul 2022 06:06:57 GMT
52000 to 350000

AED

yearly
Al Badia Hillside Village, Dubai Festival City, Dubai

Apartment

Spacious | Chiller Free | Dubai Festival City

Al Badia Residences, Dubai Festival City, Dubai

Apartment

Spacious 3BHK | Ready To Move In | Huge Balcony

Al Badia Residences, Dubai Festival City, Dubai

Townhouse

Exquisite 5BR+M+S Townhouse with Huge Terrace | No Commission !!

Al Badia Residences, Dubai Festival City, Dubai

Apartment

Huge 2BHK | Maids Room | Excellent Finishing

Al Badia Residences, Dubai Festival City, Dubai

Apartment

Spacious 2Beds with maid Al Badia Residence

InterContinental Residence Suites, Dubai Festival City, Dubai

Hotel Apartment

NO BILLS l Premium ONE Bedroom Serviced Apartment CREEK View

Al Badia Residences 11, Al Badia Residences, Dubai Festival City, Dubai

Apartment

5% Cash-back 1 Month Free Luxury Spacious 3BHK Maids Room All Master Central Gas Free Balconies Rent 162750/-

Al Badia Residences 10, Al Badia Residences, Dubai Festival City, Dubai

Apartment

5% Cash-back 1 Month Free Splendour Unit 2BHK Maids Room Balcony Both Master-Bed 2362 Sqft Rent 130999/-

InterContinental Residence Suites, Dubai Festival City, Dubai

Hotel Apartment

NO BILLS l Two Bedroom Serviced Apartment Creek View

Al Badia Residences, Dubai Festival City, Dubai

Townhouse

Elegant 5BR Townhouse | Vacant Ready | Amazing Location

InterContinental Residence Suites, Dubai Festival City, Dubai

Hotel Apartment

BRAND NEW l DELUXE Two Bedroom with City/Creek View Serviced Hotel apartment l No Bills

InterContinental Residence Suites, Dubai Festival City, Dubai

Apartment

NO BILLS l Two Bedroom Serviced Apartment City View

InterContinental Residence Suites, Dubai Festival City, Dubai

Hotel Apartment

3 Bedroom with Creek View Serviced Hotel apartment l No Bills

InterContinental Residence Suites, Dubai Festival City, Dubai

Hotel Apartment

DELUXE One Bedroom with CREEK View Serviced Hotel apartment l No Bills

Al Badia Hillside Village, Dubai Festival City, Dubai

Apartment

Fully Furnished | Chiller Free | Balcony

Al Badia Residences, Dubai Festival City, Dubai

Apartment

Flora View | 1 Month Free | No Commissions | Gas Free

Al Badia Residences 1, Al Badia Residences, Dubai Festival City, Dubai

Apartment

Exquisite | Brand New | Spacious

Al Badia Residences, Dubai Festival City, Dubai

Villa

Huge Villa | No Commissions | 1 Month Free

Dubai Festival City, Dubai

Apartment

SUMMER DEAL I BRAND NEW I 10 MINS TO DFC

Al Badia Residences, Dubai Festival City, Dubai

Apartment

All Ensuite Bathroom | 1 Month Free | No Commission

Al Badia Residences, Dubai Festival City, Dubai

Apartment

1 Month Free I Well MaintainedI Maid\'s Room

Marsa Plaza, Dubai Festival City, Dubai

Hotel Apartment

No Comm| Serviced | All Bills Included | City View

Al Badia Residences 1, Al Badia Residences, Dubai Festival City, Dubai

Villa

No Commission | 1 Month Rent-free | Free maintenance! Slightly Negotiable

Marsa Plaza, Dubai Festival City, Dubai

Hotel Apartment

No Comm | Serviced | All Bills Included | City View
Find homes by commute time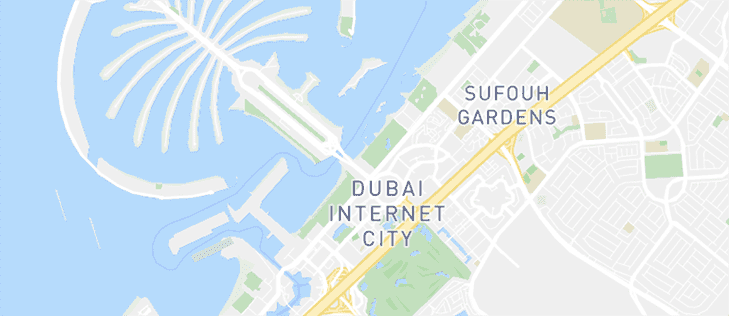 See Listings on the Map
Explore the area
Be the first to hear about new properties
Short Term Residential Rentals in

Dubai Festival City
Renting a Property in Dubai Festival City
Middle East's largest mixed-development is located in the city of Dubai alongside Dubai Creek and next to Umm Ramool. A project by Al Futtaim Group, the Dubai Festival City properties are comfortably located on the eastern bank of Dubai Creek. The development is an attractive option for thriving business, leisure activities, grand entertainment facilities and luxury residential communities. There are a variety of property types that are available for rent in Dubai Festival City.
Types of Properties in Dubai Festival City
The Dubai Festival City residential properties are distributed into three main phases. The sub-communities consists of rental properties that include luxury apartments, villas, and penthouses with varying numbers of bedrooms. The properties are mainly distributed in the sub-areas of Al Badia Residences, Al Badia Hillside Village, Marsa Plaza and Festival Towers that are the most popular. Tenants interested in renting out apartments in Dubai Festival City can avail studios and 1, 2 and 3-bedroom units. The residential units for rent feature spacious bedrooms, maid's room, basement car parking, balcony, and a fitted-in kitchen. There are only a few villas in Dubai Festival City for rent that feature 4 bedrooms and those will offer a huge kitchen, store room, and a private garden. This unit will be based on an average plot size of 3,900 sq. ft.
Rent Price Trend for Properties in Dubai Festival City
The annual rent payments are made through 4 cheques while there are some real estate agencies that also offer properties without the first month's payment. If we talk about the rental trend of 4-bedroom villas in Dubai Festival City then the average yearly figures start at AED 210,000 and go up to AED 250,000. Residents can rent out the gorgeous Dubai Festival City apartments that have sizes starting from 843 sq. ft. and costing AED 75,000 per annum on average. The range increases with the increasing number of bedrooms and amenities. The rental trend can, therefore, go up to AED 200,000/year. Another type of property are townhouses that are available at an average yearly rent of AED 240,000.
Popular Places of Dubai Festival City
Travellers are always looking for something unique and trendy and that is why the Dubai real estate market is always in-demand. Dubai Festival City offers that uniqueness: It'a home to Dubai Festival City Mall that has over 300 retail shops, numerous dining options, several entertainment activities and more. The mall is a popular location with numerous restaurant options, such as Hardee's Dubai, Burger King, Magic Work, Applebee's, Starbucks and London Fish & Chips. Residents can also enjoy working out at the Fitness First Dubai Festival City as well as at the Crowne Plaza DFC Swimming Pool.
Reasons for Renting in Dubai Festival City
The development is a multi-purpose hub with shops, schools, hospitals and dining points along with a few exclusive spots along the Festival Bay that offers the best view of the sunset. If you love being part of a lifestyle that is dynamic then renting a property in Dubai Festival City is a very appealing option. However, the rare thing about DFC is that it also offers a community that is close-knit for those residents who prefer to enjoy the vibrancy of the city from afar. The community also consists of a project that offers a platform to international-level conventions, competitions, shows, and sporting events. The Dubai Festival City Marine Transportation Station is also at your disposal so the area can be accessed via ferry.