Properties with floor plans
Villas for rent in Hills Abu Dhabi
Last updated date:

Sat, 01 Oct 2022 06:24:47 GMT
219999 to 900000

AED

yearly
Al Hills Villas, Hills Abu Dhabi, Al Maqtaa, Abu Dhabi

Villa

Luxury Villa | Single Row | Prime Location

Al Hills Villas, Hills Abu Dhabi, Al Maqtaa, Abu Dhabi

Villa

Ready to Move | View to Shaikh Zayed Grand Mosque | Single Row

Al Hills Villas, Hills Abu Dhabi, Al Maqtaa, Abu Dhabi

Villa

SPACIOUS AND BEAUTIFUL VILLA AVAILABLE FOR YOUR HOME

Hills Abu Dhabi, Al Maqtaa, Abu Dhabi

Villa

Best Value! 5 Bedroom+Driver\'s RM w/ Facilities

Hills Abu Dhabi, Al Maqtaa, Abu Dhabi

Villa

Fabulous Villa | Amazing Community | Luxurious

Hills Abu Dhabi, Al Maqtaa, Abu Dhabi

Villa

LUXURY VILLA DUPLEX+ ! 5 BED ROOM w/ BACK YARD , MAID , DRIVER ROOM , BALCONY and BIG LIVING AREA

Hills Abu Dhabi, Al Maqtaa, Abu Dhabi

Villa

PRIME LOCATION - 5 BHK - ALL FACILITIES

Hills Abu Dhabi, Al Maqtaa, Abu Dhabi

Villa

VIP Villa & Quality Made | Prime Location

Al Hills Villas, Hills Abu Dhabi, Al Maqtaa, Abu Dhabi

Villa

luxurious 5BR Villa | Ready to Move in | Private Beach

Hills Abu Dhabi, Al Maqtaa, Abu Dhabi

Villa

Impressive Family Home / 5 Master BR Villa / Lovely Garden / Ready to move In

Hills Abu Dhabi, Al Maqtaa, Abu Dhabi

Villa

VIP Luxurious Mansion | Modern + Own Pool

Hills Abu Dhabi, Al Maqtaa, Abu Dhabi

Villa

Deluxe Villa|Perfect For Your Family|Safe Compound

Hills Abu Dhabi, Al Maqtaa, Abu Dhabi

Villa

Lush Green Community, Garden, Road Views, Vacant

Hills Abu Dhabi, Al Maqtaa, Abu Dhabi

Villa

No Commission | Private Garden | Facilities

Hills Abu Dhabi, Al Maqtaa, Abu Dhabi

Villa

Prestigious 5BR Villa Maid | Balcony | Prime Location

Hills Abu Dhabi, Al Maqtaa, Abu Dhabi

Villa

Classic Villa 5BR + Maid | Balcony | 2Majlis | Friendly Community

Hills Abu Dhabi, Al Maqtaa, Abu Dhabi

Villa

Private Garden | Big Layout | Ready to Move In

Al Hills Villas, Hills Abu Dhabi, Al Maqtaa, Abu Dhabi

Villa

Beautiful Villa with Garden | Driver\'s Room

Hills Abu Dhabi, Al Maqtaa, Abu Dhabi

Villa

No Commission | Sea View | Private Dock | Private Pool

Hills Abu Dhabi, Al Maqtaa, Abu Dhabi

Villa

No Commission | Sea View | Private Dock | Private Pool

Hills Abu Dhabi, Al Maqtaa, Abu Dhabi

Villa

Luxury | Prime location | 5 Br Villa | Driver Room

Hills Abu Dhabi, Al Maqtaa, Abu Dhabi

Villa

High End | Premium Waterfront Villa 7BR | Private Pool | Private Garden | Office Room

Hills Abu Dhabi, Al Maqtaa, Abu Dhabi

Villa

Dream It, Plan It And Live In It | Premium Villa 7BR | Peaceful Community | Pvt. Pool and Garden

Hills Abu Dhabi, Al Maqtaa, Abu Dhabi

Villa

FANTASTIC VILLA IN A BEAUTIFUL LOCATION FULL SEA VIEW
Find homes by commute time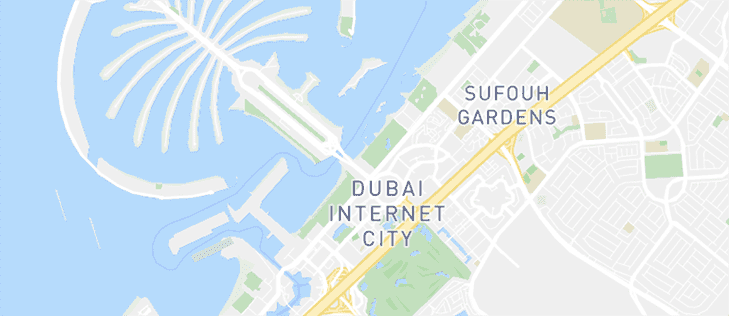 See Listings on the Map
Explore the area
Be the first to hear about new properties
Renting a Villa in Hills Abu Dhabi
Located near Zayed Sports City, Al Maqtaa's residential area comprises many rental flats and villas. Al Maqtaa's residential community is rapidly developing as a well-planned suburban housing area. Located around a large community garden, there are properties in Hills Abu Dhabi that are available to be acquired on a rental basis. The area lies away from the city noise yet allows easy access to the centre of the city at the same time. Other residential areas nearby are Khalifa Park and Bloom Gardens.
Types of Villas in Hills Abu Dhabi
Newly designed and constructed villas of Hills Abu Dhabi showcase commodious living rooms and dining halls. The two-storey villas have a kitchen with fitted cabinets. The living room's glass door opens up to the balcony with a view of the beach. High-quality fixtures and fittings are used inside all the Hills Abu Dhabi villas. The houses allow multiple car parking spaces, a separate room for house help with a discrete entrance. The bedrooms of the villas have walk-in wardrobes and private balconies as well.
Rent Price Trends for Villas in Hills Abu Dhabi
The residential community of Hills Abu Dhabi covers a large area and comprises villas for rent that have 5 bedrooms to 6 bedrooms. The rent of a 5-bedroom villa in Hills Abu Dhabi ranges from AED 240,000 to AED 300,000 whereas a 6-bedroom villa is rentable for AED 300,000. The mode of payment is through a number of instalments (cheques) on a yearly basis. The usual mode of payment is through three to four instalments (cheques) per year. Some real estate agencies charge 5% of the first year's rent as their fee.
Highlights of Hills Abu Dhabi
It is very close to tourist attractions, such as the Sheikh Zayed Mosque. It is very easy to commute from this place to Dubai or to Downtown Abu Dhabi. The transportation facilities like buses and taxis are also available in the area. Hills Abu Dhabi has its own garden, a gym that is state-of-the-art and a large communal swimming pool. It ensures tenant's security as it has a 24 hours security concierge. The nearest international schools are British School Al Khubairat, Brighton College, and American International School. Different restaurants are located near the premises of Hills Abu Dhabi that offer various cuisines like Mangiamo Restaurant, Al Bathna Restaurant, Punjabi Grill Restaurant, and Le Boulanger Café.