Properties for rent in Rawdhat Abu Dhabi
Last updated date:

Fri, 24 Jun 2022 16:52:50 GMT
40000 to 110000

AED

yearly
Rawdhat Abu Dhabi, Abu Dhabi

Apartment

Luxury 2 Bedroom apartment

Rawdhat Abu Dhabi, Abu Dhabi

Apartment

Brand New 2 BHK Apartment with Amenities | Wardrobes

Rawdhat Abu Dhabi, Abu Dhabi

Apartment

No Commission | 1 Month Free | No Chiller Fee

Rawdhat Abu Dhabi, Abu Dhabi

Apartment

Brand New Perfect Home with Perfect Location

Rawdhat Abu Dhabi, Abu Dhabi

Apartment

4 Payments | Park View | No Agency Fees!

Rawdhat Abu Dhabi, Abu Dhabi

Apartment

No Agency Fee I Chiller Free I Kitchen Appliances I One Month Grace

Rawdhat Abu Dhabi, Abu Dhabi

Apartment

Direct Owner | Central AC | One Month Free

Rawdhat Abu Dhabi, Abu Dhabi

Apartment

FIRST TENANT |NO COMMISSION | 30 DAYS FREE. : One Bedroom Apartment with all Facilities in Rawdhat for AED 77,000 Only. !!

Rawdhat Abu Dhabi, Abu Dhabi

Apartment

Luxurious 2 BHK Apartment | Beautiful Views | Modern Amenities

API Building, Rawdhat Abu Dhabi, Abu Dhabi

Apartment

Brand New Fully Furnished One Bedroom With Amazing Facilities

Rawdhat Abu Dhabi, Abu Dhabi

Apartment

Brand New! 13 Months! Kitchen Appliances! 1 BR in Rawdhat

C76 Building, Rawdhat Abu Dhabi, Abu Dhabi

Apartment

Amazing 2 Bedroom Apartment With Kitchen Appliances 0 Commission 2 Parking Chiller Free

Rawdhat Abu Dhabi, Abu Dhabi

Apartment

Luxury 1 Bedroom APT With Facilities

C76 Building, Rawdhat Abu Dhabi, Abu Dhabi

Apartment

Pleasant Three Bedroom in Al Rawdhat Abu Dhabi

Rawdhat Abu Dhabi, Abu Dhabi

Apartment

FREE Commisson Direct from Owner

API Building, Rawdhat Abu Dhabi, Abu Dhabi

Apartment

Brand New Unfurnished 2 Bedrooms With Amazing Facilites

Rawdhat Abu Dhabi, Abu Dhabi

Apartment

Luxury 1 bhk unfurnished with kitchen appliances 0 Commission

Rawdhat Abu Dhabi, Abu Dhabi

Apartment

Hot Deal ! Swimming pool | Gym| Parking

Rawdhat Abu Dhabi, Abu Dhabi

Apartment

No Fees | 1 Month Free |Kitchen Appliances Balcony

Rawdhat Abu Dhabi, Abu Dhabi

Apartment

4 Payments | 0% Commission | Park View

Rawdhat Abu Dhabi, Abu Dhabi

Apartment

4 Payments | with Pool & Gym Access

Rawdhat Abu Dhabi, Abu Dhabi

Apartment

No Commission | 13 Months | White Goods | Balcony

Rawdhat Abu Dhabi, Abu Dhabi

Apartment

0% Commission | Park View | 4 cheques

Rawdhat Abu Dhabi, Abu Dhabi

Apartment

Multiple Payments | Direct from Owner | Park View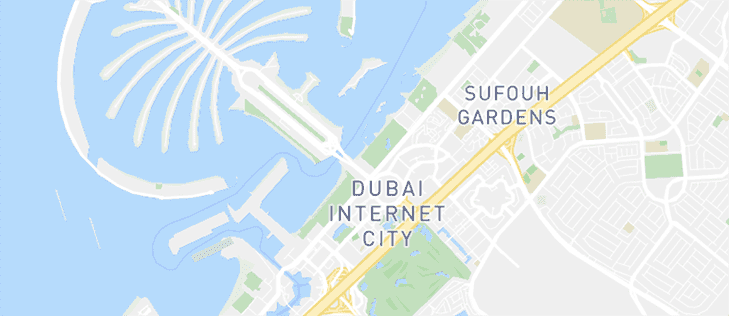 See Listings on the Map
Explore the area
Be the first to hear about new properties
Renting a Property in Rawdhat Abu Dhabi
Rawdhat is the name of a newly developed residential project that offers properties for rent and sale for both residential and commercial purposes. It is situated along the old Airport Road that is now known as Sheikh Maktoum Bin Rashid Al Maktoum Road. This strategically developed area has beautiful views of the lavish municipal gardens and the Grand Mosque. The community is designed according to the latest requirements of urban life. It falls between the Capital City District, Business District and Abu Dhabi International Airport. Separate buildings are constructed for residential and commercial purposes. The Rawdhat Business Park offers commercial buildings for offices and shops.
Types of Properties in Rawdhat Abu Dhabi
There are more than 53 apartments available for rent in Rawdhat Abu Dhabi. There are spacious studio apartments that are good for single adults; these apartments cover an area of 450 sq. ft. The 1-bedroom apartment has 1 bathroom and it covers an area of 800 sq. ft. The 2-bedroom apartments have 3 bathrooms and offer a living space of 1,300 sq. ft. 3-bedroom apartments are also available for rent - these have 5 bathrooms and the size of these apartments is around 1,450 sq.ft. Some bigger apartments in this project cover a larger area of 1,958 sq. ft. and consist of 3 bedrooms and 3 bathrooms with beautiful fixtures. The rooms in most of these flats offer built-in wardrobes. Some of the bigger units have a spacious dining room with a laundry and a maid's room. The beautiful marble flooring adds even more value to these apartments. Other features include 24/7 security, covered parking lot, backup generator and a maintenance staff. In addition to that, there is a fitness centre/gymnasium, a play area for kids and there is also a big swimming pool that the residents can enjoy, especially in summer.
Rent Price Trends of Properties in Rawdhat Abu Dhabi
The price of a studio in Rawdhat Abu Dhabi ranges from a yearly average of AED 50,000 to AED 55,000. For a 1-bedroom flat in Rawdhat Abu Dhabi the cost goes from AED 50,000 to AED 85,000 per annum. Similarly, a 2-bedroom unit in this area will cost a yearly rent of AED 80,000 to AED 95,000. However, for 3-bed units in this area, the rent goes from AED 110,000 to AED 125,000. The rent price trends may change according to the real estate market of Abu Dhabi.
Popular Areas In Rawdhat Abu Dhabi
At one side of the community of Rawdhat is Al Bateen Executive Airport. The main roads that link the place with other areas are Abu Dhabi Al Ain road and Sheikh Rashid Bin Saeed road. What's great is that one will be able to view the Sports City Gardens from some of these flats. Rawdhat is situated near Sheikh Zayed Sports City. The Mediclinic Hospital is also just a few minutes from the Rawdhat apartments. In addition, other popular landmarks include Toyota Madinat Zayed Showroom - Al Futtaim Motors and Claims Dept - Al Wathba National Insurance Company.
Reason for Renting in Rawdhat Abu Dhabi
The ideal location and availability of a number of facilities right at your doorstep makes the residential real estate in Rawdhat Abu Dhabi an ideal place to enjoy an urban lifestyle. There are a number of schools for adults, such as National Defence College and Abu Dhabi School of Government and for kids, Falcon British Nursery and Children Oasis are all located at close proximity. Other necessities such as banks and shopping malls are in a 2-kilometre radius and public transport is also available, which makes it easy to commute to other areas of the city. For people looking for rental real estate in Abu Dhabi, the residential project of in Rawdhat Abu Dhabi is an affordable and convenient option to consider.