Last updated date:

Sat, 25 Jun 2022 10:44:31 GMT
1275000 to 5000000

AED

yearly
Sector V, Emirates Hills, Dubai

Villa

Expansive Plot | Skyline + Golf views | Must See

Sector E, Emirates Hills, Dubai

Villa

Stunning views across Dubai | Fully Furnished

Sector E, Emirates Hills, Dubai

Villa

7 Bed Villa | Private Pool | Emirates Hills

Sector V, Emirates Hills, Dubai

Villa

6 Bedrooms | Private Pool | Furnished

Sector E, Emirates Hills, Dubai

Villa

Fully Furnished | Vacant | Luxurious Villa

Sector E, Emirates Hills, Dubai

Villa

Available July | 7 Bedrooms | Private Pool

Sector E, Emirates Hills, Dubai

Villa

Lake View | 7BR Exquisite Mansion | Private Pool | Premium Location

Sector E, Emirates Hills, Dubai

Villa

Fully Furnished | Private Pool | State Of The Art

Sector E, Emirates Hills, Dubai

Villa

Vacant - Close to Local Aminities - Quiet Location

Sector P, Emirates Hills, Dubai

Villa

Fantastic Open Plan - Scandinavian Design

Sector E, Emirates Hills, Dubai

Villa

Large 16,000 sqft mansion lake view large plot

Sector W, Emirates Hills, Dubai

Villa

Bespoke Modern Home Villa | Emirates Hills

Sector P, Emirates Hills, Dubai

Villa

Arabic Style | Private Pool | Ready to Move in

Sector E, Emirates Hills, Dubai

Villa

Lake View | Private Pool | Large Plot

Sector E, Emirates Hills, Dubai

Villa

Lake View | Furnished | Private Pool | View Now

Sector P, Emirates Hills, Dubai

Villa

Family Home In Emirates Hills Overlooking The Lake

Sector P, Emirates Hills, Dubai

Villa

Classic Style Unfurnished 5 BR Villa Emirates Hills

Sector V, Emirates Hills, Dubai

Villa

8 Beds | Emirates Hills | Golf Course Views

Signature Villas (Emirates Hills), Emirates Hills, Dubai

Villa

BILLS INCLUDED | PRIVATE POOL | FURNISHED

Sector E, Emirates Hills, Dubai

Villa

Stunning 7 Bedroom | Available in July

Sector E, Emirates Hills, Dubai

Villa

Fully Furnished l Maids Room l Lake View | Private Pool

Sector E, Emirates Hills, Dubai

Villa

Exquisite 7 B/R Villa In Emirates Hills!!

Emirates Hills, Dubai

Villa

Architecturally Magnificent Mansion | Bespoke interiors | Available now to lease |

Sector W, Emirates Hills, Dubai

Villa

Lake View | Private Pool | Incredible Bespoke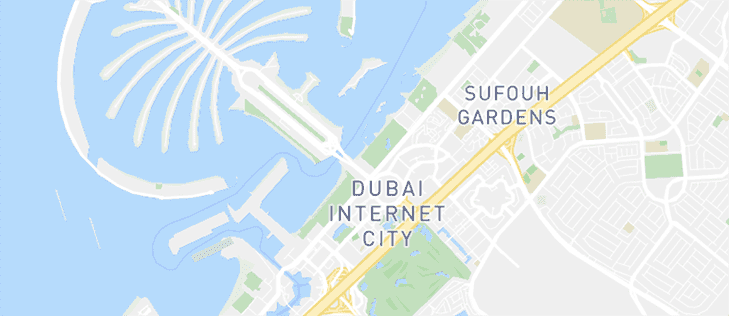 See Listings on the Map
Explore the area
Be the first to hear about new properties
Renting a Property in Emirates Hills
Elevating its stature with the introduction of more residential properties in Dubai, the city is on a quest to attract tourists from every part of the world. A real estate that has managed to garner the attention of expats is Emirates Hill. Drawing its name from Beverly Hills, Emirates Hills is a freehold property in Dubai. Consisting of an 18-hole championship golf course, The Montgomerie Dubai, Emirates Hills provides a panoramic view of the rolling greens of the golf course. Built by Emaar Properties in the year 2003, Emirates Hills covers an area of 12 sq. km. Comprising Montogomerie Villas, Signature Villas, Maisonettes and Dyaar Al Hambra, Emirates Hills offers picturesque walkways, 24-hour security and an opportunity to be a part of the most desirable and ultra-luxurious area in Dubai.
Types of Properties in Emirates Hills
An unrivalled master-planned area, Emirates Hills offers a perfectly inimitable setting. Highlighted by lush green landscapes, Emirates Hill contains over 20 properties in its three-residential buildings: Sector E, Sector P and Montgomerie Maisonettes. With a built-up area that ranges from 12,000 sq. ft. to 45,000 sq. ft., Emirates Hills have villas that contain rooms with built-in wardrobes, bathrooms with alcove bathtubs, plunge pools, patios, full-size kitchens, artfully-shaped topiary, swimming pools and manicured lawns.
Rent Price Trends of Properties in Emirates Hills
Given that Emirates Hills is a plush community in Dubai that offers a golf course view, barbecue area, gazebo, play area, cycling tracks, broadband internet connections and parklands, it is a great renting choice. With villas that have gargantuan variety, Emirates Hills has interiors crafted by Italian design maestro, Mauro Lipparini and French Lebanese designer, Jean-Louis Mainguy. If you are interested in renting a house in Emirates Hills, you have to focus on the number of rooms and the area size that you want your villa to have. The rental price of villas in Emirates Hills starts from AED 185,000 and goes up to AED 1,800,000 per annum.
Popular Areas of Emirates Hills
Near Emirates Hills lies Dubai's most sought-after restaurant, Buddha Bar that exudes sophistication. Offering an opulent decor, bay windows and beautiful views of Dubai Marina, this two-storied destination features Japanese, Chinese and Thai delicacies. Its menu contains dishes like Sushi Rice (AED 100), Wagyu Beef (AED 90), Unagi (AED 90), Hamachi-Yellow Tail (AED 90), Alaskan King Crab (AED 70), Lobster Roll (AED 70/AED 115), Coconut Chicken Soup (AED 95), Miso Soup (AED 80), Crispy Fried Calamari (AED 115), Wasabi Tempura (AED 100 and Chocolate Fondant (AED 60). Lying in the vicinity of the Emirates Hills, Waffles Nursery runs under the surveillance of Rishika Malhotra. Established in the year 2007, the school ensures a creative learning environment and a collaborative learning space. Adopting an open door policy, Waffles Nursery gives vocational, sensorial, creative, cultural, linguistics, language and mathematics lessons to children. Home to 560 shopping boutiques, a ski field and a cinema complex, the Mall of Emirates lies in proximity to the iconic locality of Emirates Hills. Consisting of the enticing Fashion Dome, the Mall of the Emirates offers products of international brands, such as Missoni, Burberry, Chanel and Apple.
Reasons for Renting in Emirates Hills
Emirates Hills offers a less chaotic life, away from the hustle and bustle of the city. Located near Dubai International Airport, Emirates Hills offer residential areas that are affordable as well as convenient. Known as the Beverly Hills of Dubai, Emirates Hills is a harmonious balance of affluent neighbourhoods and elegant villas, making it one of the most well-appointed areas in Dubai. If you are looking for a tranquil living space where you can bask in the glory of sunshine and relax during the evening, Emirates Hills can be the right option for you.