Properties for rent in Dubai Silicon Oasis
Last updated date:

Mon, 15 Aug 2022 16:07:29 GMT
27000 to 220000

AED

yearly
Topaz Residences, Dubai Silicon Oasis, Dubai

Apartment

Spacious I Fully Furnished I Ready To Move

Silicon Arch, Dubai Silicon Oasis, Dubai

Apartment

2 BHK I Great Location I Ready To Move

Binghatti Stars, Dubai Silicon Oasis, Dubai

Apartment

Hurry Up I Oppsitte Mall I High Quality I Pool View

Binghatti Point, Dubai Silicon Oasis, Dubai

Apartment

Brand New | Spacious | Pool View | 4 Balconies |

The White Palace, Dubai Silicon Oasis, Dubai

Apartment

No Commission I 12 Chqs I Gas & Ejari Included

Palace Tower 2, Palace Towers, Dubai Silicon Oasis, Dubai

Apartment

Fully Furnished Studio - AED 30K/12 Cheques

La Vista Residence 3, La vista Residence, Dubai Silicon Oasis, Dubai

Apartment

Grab the offer Now I Best Quality I High End

La Vista Residence 3, La vista Residence, Dubai Silicon Oasis, Dubai

Apartment

BEST VIEW I BEST PRICEI CLOSED KITCHEN

Sevanam Crown, Dubai Silicon Oasis, Dubai

Apartment

Upgraded I 1 Bedroom with Balcony I Just 38/4

The White Palace, Dubai Silicon Oasis, Dubai

Apartment

12 Chqs I Appliances Included I No Commission

The White Palace, Dubai Silicon Oasis, Dubai

Apartment

Appliances Included I No Commission I 12 Cheques

The White Palace, Dubai Silicon Oasis, Dubai

Apartment

No Commission I 12 Chqs I Gas & Ejari Included

The White Palace, Dubai Silicon Oasis, Dubai

Apartment

No Commission I Gas & Ejari Included I 12 Chqs

Jade Residence, Dubai Silicon Oasis, Dubai

Apartment

Semi Close Kitchen Near Silicon Central LULU Mall

Sapphire Residence, Dubai Silicon Oasis, Dubai

Apartment

Very Spacious 2 beds + Maids Sapphire for rent .

Narcissus Building, Dubai Silicon Oasis, Dubai

Apartment

Spacious I With Balcony I Ready To Move

Palace Tower 2, Palace Towers, Dubai Silicon Oasis, Dubai

Apartment

Amazing Studio / Kitchen\'s Equipped / Dubai Silicon Oasis

Axis 3, Axis Residence, Dubai Silicon Oasis, Dubai

Apartment

No Commission, No Security Deposit, Maintenance Free, Very Clean Apartment

Binghatti Point, Dubai Silicon Oasis, Dubai

Apartment

Furnished 1BR Inclusive all Utilities I Huge balcony

Cedre Villas, Dubai Silicon Oasis, Dubai

Villa

Spacious 5br Villa For Rent in Silicon Oasis

Silicon Gates 1, Silicon Gates, Dubai Silicon Oasis, Dubai

Apartment

BEST DEAL | HUGE & SPACIOUS 1 BHK I PRIME LOCATION I PREMIUM QUALITY

Binghatti Point, Dubai Silicon Oasis, Dubai

Apartment

BRAND NEW | HUGE & SPACIOUS 1 BHK I PRIME LOCATION I PREMIUM QUALITY

Silicon Gates 1, Silicon Gates, Dubai Silicon Oasis, Dubai

Apartment

Large 1 Bed + Store | 2 Balconies | Vacant

Binghatti Diamonds, Dubai Silicon Oasis, Dubai

Apartment

BEAUTIFUL I 1 BHK I FULLY FURNISHED I WITHOUT UTILITIES I DSO
Find homes by commute time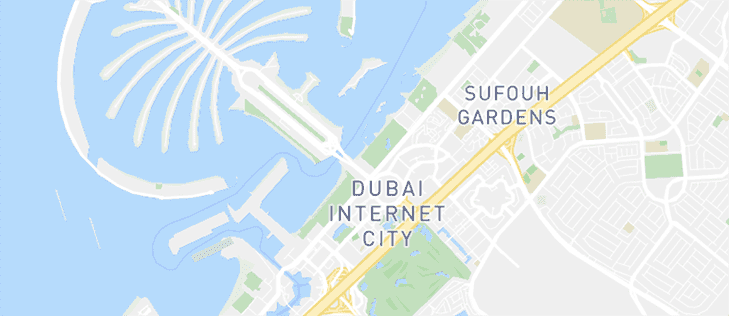 See Listings on the Map
Explore the area
Be the first to hear about new properties
Short Term Residential Rentals in

Dubai Silicon Oasis
Renting a Property in Dubai Silicon Oasis
Established since 2014, Dubai Silicon Oasis is a smart city that has formed a holistic community for its residents. Offering a complete package of benefits, this free-zone urban development features a few incentivized real estates in Dubai. Buzzing with innovation and technology, the focal mission of this development is to drive the overall business growth throughout the nation. Properties in Dubai Silicon Oasis have been carefully planned and strategically positioned in this 7.2 million sq. m. large technology park. The five sectors that cover housing, commerce, industry, leisure and education have been integrated into the master-community of Dubai Silicon Oasis.
Types of Properties in Dubai Silicon Oasis
Besides the residential projects, you will find several industrial and commercial properties available for rent in Dubai Silicon Oasis. Popular building complexes for offices in Dubai Silicon Oasis are The Apricot, SIT Tower and Le Solarium. With the distribution of 15, 26 and 14 floors respectively, these commercial towers showcase the perfect blend of modern and hi-tech facilities. The SIT Tower was once the tallest building on the Emirates Road. It contains around 382 commercial units and 3 basement levels, with a helipad on the roof. The Apricot has 9 showrooms and up to 133 office units tailor-made to the requirements of businessmen. Residential options in Dubai Silicon Oasis are numerous as well. Silicon Gates, Axis Residence and Narcissus Building are few of the many bespoke residential towers offering splendid apartments for rent in a range of layouts. Collectively, there are 1,600 villas in Dubai Silicon Oasis, distributed in a couple of communities. Cedre Villas offer a selection of beautifully furnished 3, 4 and 5 bedroom houses for rent. The exterior designing of these residential properties is inspired by modern and Arabic style architecture. Arranged in multiple clusters, the 1,047 rental villas in Dubai Silicon Oasis have spacious living areas ranging from 4,000 sq. ft. to 7,280 sq. ft. Developed by Arabtec, there are 4 types of villas in this community: Luxury, Executive, Twin and Townhouse. Many Cedre Villas comprise master bedrooms with a large en-suite bathroom plus ample storage spaces and rooms for domestic help. On the other hand, the community of Semmer Villas offers around 560 units with a living space of 3,100 sq. ft., predominantly consisting of 3-bed layouts.
Rent Price Trends of Properties in Dubai Silicon Oasis
The shell and core shops on ground level in Binghatti Pearls can be rented out for around AED 120,000 per annum. In this type of commercial property, the skeletal structure of the unit is developed and the rest of the fitting works are left for tenants so that they can fill it out according to their requirements and budgets. The price of offices for rent in Dubai Silicon Oasis widely range between AED 35,000 and AED 700,000 per annum. The rental payment of offices in buildings such as the Le Solarium can be made in 4 cheques. There are a few warehouses available too, with an average yearly rent of AED 298,800. The rental cost of Dubai Silicon Oasis apartments starts from AED 30,000 and AED 155,000, which is quite reasonable compared to the general price trends of apartment properties in similar developments.
Popular Areas of Dubai Silicon City
The well-thought-out infrastructure of Dubai Silicon City includes residential communities divided into 3 (low, medium and high) levels according to the density of residential properties in each district. The low-density residential community is dispersed around the far north-east and southern region of Dubai Silicon Oasis real estate. The residential community of Cedre Villas occupies the former region. It is home to some cool cafés, quirky restaurants and tempting spa spots. Further facilities in the Cedre Villas community include a supermarket, a sports outlet for kids, a liquor shop, fitness centres and a couple of medical facilities. The parcel/post delivery services such as Aramex and Emirates Post are also present in this versatile community. The western Industrial Area of Dubai Silicon Oasis is adjacent to the community's central headquarter. Facilities of many prominent global companies are based in this industrial community, such as Porsche and Wacker Chemicals.
Reasons for Renting in Dubai Silicon Oasis
Since it is a government-owned real estate, companies which operate from Dubai Silicon Oasis receive many incentives including 100% business proprietorship, with no income or corporate tax applied. They also get easy venture setup and support services, free entrees to a lot of business events and seminars and training sessions. Striving to be a complete system for people who have rented properties in Dubai Silicon Oasis, the development offers a high-quality lifestyle in an oasis of luxury and tranquillity. Some interesting amenities in the premise include a DIY shop called Homesmiths and an eatery called Taste Kitchen, which is a culinary concept brought by top chefs. Lily Pond Spa is another amenity that offers a range of soothing therapies, from traditional Balinese healing methods to a hot stone massage. So if you are looking to rent a property in a technologically-advanced real estate in Dubai then Dubai Silicon Oasis could be an ideal choice for you.