Properties with floor plans
Properties for rent in Nad Al Sheba
Last updated date:

Tue, 04 Oct 2022 12:47:13 GMT
29000 to 600000

AED

yearly
Nad Al Sheba 3, Nad Al Sheba, Dubai

Villa

4 Bedroom plus maids close to community centre

Nad Al Sheba 3, Nad Al Sheba, Dubai

Villa

Ready to Move in | Landscaping done

Nad Al Sheba 3, Nad Al Sheba, Dubai

Villa

Single Row | Fully Furnished | 5 Bed + maids

Nad Al Sheba 3, Nad Al Sheba, Dubai

Villa

Enjoy 1 Month FREE || 4 BR Villa | SEPT OFFER

Nad Al Sheba 3, Nad Al Sheba, Dubai

Villa

Family Community | 1 Month Free+Free Maintenance | 4 Bedroom Available For Rent In Nad Al Sheba 3

Nad Al Sheba 3, Nad Al Sheba, Dubai

Villa

4 Bed Plus Maid | Brand New Villa | Vacant

Nad Al Sheba 3, Nad Al Sheba, Dubai

Villa

Brand New | Single Row | Close to Community Centre.

Nad Al Sheba 3, Nad Al Sheba, Dubai

Villa

Multiple Cheques | Brand New | Free Maintenance

Nad Al Sheba 4, Nad Al Sheba, Dubai

Villa

DISTRESS DEAL I NAKHEL VILLAS I GREEN GARDEN I CLEAN VILLA I NEAR TO ROUND ABOUT I GOOD LOCATION I COMPETITIVE RENT @1

Nad Al Sheba 4, Nad Al Sheba, Dubai

Villa

Super Modern / 7 En-Suite Beds / Ready to move

Nad Al Sheba 3, Nad Al Sheba, Dubai

Villa

HOT DEAL | FULLY UPGRADED | READY TO MOVE

Nad Al Sheba 4, Nad Al Sheba, Dubai

Villa

Modern Design Villa | Spacious | Vacant Now

Nad Al Sheba 4, Nad Al Sheba, Dubai

Villa

ULTRA MODERN BRAND NEW VILLA (5bed+hall+living+dining+2kitchen+driv

Nad Al Sheba 4, Nad Al Sheba, Dubai

Villa

Huge Landscape | Exclusive and Stunning 5BEDS Villa

Nad Al Sheba 3, Nad Al Sheba, Dubai

Villa

Premium Finishing | Brand New | Big Garden || Multiple units

Nad Al Sheba 3, Nad Al Sheba, Dubai

Villa

Ready to Move-In | Land Escaped | Marvelous 4BR Villa |

Nad Al Sheba 4, Nad Al Sheba, Dubai

Villa

6BR+Maid | Modern Luxury | Pool+Elevator | Big Halls

Nad Al Sheba 1, Nad Al Sheba, Dubai

Apartment

BRAND NEW I 12 CHEQUES PAYMENT PLAN I 10 MINS TO NAD AL SHEBA

Nad Al Sheba 3, Nad Al Sheba, Dubai

Villa

Fully upgraded | Best Price | 4bed plus maid

Nad Al Sheba 3, Nad Al Sheba, Dubai

Villa

1 Month free | Multiple cheques | Free maintenance

Nad Al Sheba 3, Nad Al Sheba, Dubai

Villa

Spacious Bright Villa w/ One month Free

Nad Al Sheba 3, Nad Al Sheba, Dubai

Villa

4 Bed + maids | Ready to move | keys in hand

Nad Al Sheba 4, Nad Al Sheba, Dubai

Villa

High-End Quality 5 Master BR | Pool | Gym | Garden

Nad Al Sheba, Dubai

Villa

BEAUTIFUL FULLY INDEPENDENT SINGLE-STOREY VILLA | COVERED PARKING | MAID ROOM
Find homes by commute time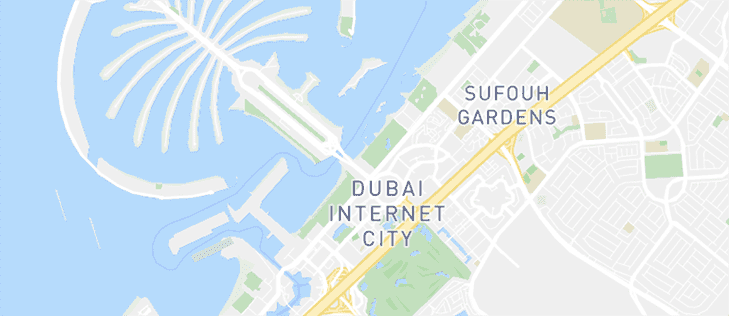 See Listings on the Map
Explore the area
Be the first to hear about new properties
Renting a Property in Nad Al Sheba
Dubai is the cosmopolitan hub of the United Arab Emirates (UAE). It has one of the busiest airports as millions of tourists arrive in this city because of its extravagant shopping options and recreational spots. Expats and Emiratis both prefer living in Dubai, therefore, there are many residential projects underway in this city. Among other freehold properties, Nad Al Sheba is a residential property in Dubai which is known for many positive reasons. It is near to Dubai Silicon Oasis and Zabeel Palace which is a tourist spot. Situated south of the Dubai Creek, Nad Al Sheba is best known for its racecourse. The nearby residential areas are Ras Al Khor and Liwan.
Types of Properties in Nad Al Sheba
Nad Al Sheba is a popular area among investors and people who are looking for renting options. Tenants have options to choose from 3-bedroom to 6-bedroom villas. Villas in Nad al Sheba have a separate maid's room. They also feature a majlis room, an automatic garage, and a large garden. The villas have ground floor plus first floors. The infrastructure of the villas has a large hallway, large open plan living room, and a spacious fitted kitchen. The master bedroom has an ensuite bathroom and cupboards. There is an under-stairs storage area. The first floor has a hallway, large master bedroom with dressing room and en-suite bathroom.
Rent Price Trend for Properties in Nad Al Sheba
Nad Al Sheeba is known for the royal palace it has within the vicinity and the famous racecourse. The villas have luxurious looking exteriors. The residential community has mostly villas available on rent. Whereas, the apartments are available for sale purpose only. The rental price has been variant since February 2018. The price of the villas in Nad Al Sheba is based on the coverage area and specific location. The rental of the villas ranges from AED 185,000 to AED 600,000. Some estate agencies charge a 5% fee and a 5% security deposit as well. The rent is based on the yearly plan. It can be paid through 3-cheques to 4-cheques per year.
Popular Areas of Nad Al Sheba
The 2009 Dubai World Championship was held in Nad Al Sheba. The area is subdivided into 4 units known as Nad Al Sheba 1, 2, 3 and 4. The racecourse is situated in Nad Al Sheba 1, while the stables that host racehorses such as Dubai Millennium and Essence of Dubai are located in Nad Al Sheba 2. Nad Al Sheba is an ideal location in Dubai if you want to rent a comfortable yet affordable house. Many restaurants are near the residential area such as Volcano Burger and Al Rifai. Educational centres are within the vicinity such as Riverstone School Dubai, Rising School, Kent College Dubai, and World Canadian School are nearest. It is one of the busiest proximity of Dubai.
Reasons for Renting in Nad Al Sheba
Dubai is a perfect choice for people who want to own a property in Emirates especially for people with families. Dubai is the most reasonable place to invest and rent a place as it is also at the forefront when it comes to accommodation and transportation solution. Nad Al Sheeba mostly has 5-bedrooms apartments available for rental purposes. Nad Al Sheba is close to some major entry and exit points of Dubai. It is 10 minutes away from Dubai Mall and 15 minutes away from Dubai International Airport. Mall of the Emirates is nearby to Nad al Sheba. You can get direct access to Dubai Al Ain Road, Mohammed Bin Zayed Road, and Al Khail Road. It is also close to the proximity of the upcoming Dubai Hills Mall and Zabeel Palace.