Properties for rent in Dubai Residence Complex
Last updated date:

Tue, 24 May 2022 13:12:47 GMT
30000 to 85000

AED

yearly
Skycourts Tower C, Skycourts Towers, Dubai Residence Complex, Dubai

Apartment

Experience the better lifestyle | Ready To Move

Desert Sun, Dubai Residence Complex, Dubai

Apartment

BIGGEST LAYOUT | 1 BED ROOM+PARKING | DESERT SUN TOWER |

Binghatti West, Dubai Residence Complex, Dubai

Apartment

FAST MOVING | Modern | Spacious & New Furniture

Binghatti West, Dubai Residence Complex, Dubai

Apartment

HOT DEAL | Elegant Unit | Modern Furnitures

Binghatti West, Dubai Residence Complex, Dubai

Apartment

Room and hall // furnished // first inhabitant // large area

K1 Building, Dubai Residence Complex, Dubai

Apartment

brand new biggest apartment best deal this time

Desert Sun, Dubai Residence Complex, Dubai

Apartment

FULLY FURNISHED STUDIO APARTMENT WITH BALCONY WARDROBES NEW FURNITURE WITH GYM POOL SAUNA JAKOZI RENT 33K

Sondos Lily, Dubai Residence Complex, Dubai

Apartment

Gorgeous 1BHK BRAND NEW BUILDING WITH ALL FACILITIES

Windsor Residence, Dubai Residence Complex, Dubai

Apartment

LUXRIOUS 2BHK LAST UNIT IN LESS PRICE 1400 SQF WITH BALCONY BUILT IN WARDROBES ALL AMENITIES RENT 42K

Desert Sun, Dubai Residence Complex, Dubai

Apartment

Amazing Offer | Well Maintained Unit | Stunning View |

Tulip Oasis 6, Dubai Residence Complex, Dubai

Apartment

NON COMMISION, ONE MONTH FREE, FIRST SHIFTING Near Aquila School

Windsor Residence, Dubai Residence Complex, Dubai

Apartment

LUXURY 3BHK WITH STORE AND LOUNDARY ROOM WITH ALL AMENITIES IN DUBAILAND

Desert Sun, Dubai Residence Complex, Dubai

Apartment

WELL MAINTAINED | STUDIO APARTMENT IN DESERT SUN

Tulip Oasis 6, Dubai Residence Complex, Dubai

Apartment

NON COMMISSION-ONE MONTH FREE-2BHK most brand new apartment only 48k

Windsor Residence, Dubai Residence Complex, Dubai

Apartment

2BHK BRAND NEW SPACIOUS APARTMENT WITH HUGE BALCONY FREE MAINTENANCE

Solitaire Cascades, Dubai Residence Complex, Dubai

Apartment

3BR With Terrace | Elegant Size |Well Design

Windsor Residence, Dubai Residence Complex, Dubai

Apartment

Like brand new 2bhk with All facilities in Dubai land area rent 42kin 4/6 cheaques

The Gate Residence 1, Dubai Residence Complex, Dubai

Apartment

Best deal! 1bhk with American style kitchen one month fre parking just 34k

Desert Sun, Dubai Residence Complex, Dubai

Apartment

Astonishing 1 Bedroom in Dubai Land. VACANT

Windsor Residence, Dubai Residence Complex, Dubai

Apartment

Spacious 1bhk with all facilities in Dubailand ares rent 38k in 4/6 Cheque payment

Windsor Residence, Dubai Residence Complex, Dubai

Apartment

Hot offer of the day! Spacious 1bhk with big balcony with study room with all facilty in Dubai land rent 38k in 4/6 Cheque

Desert Sun, Dubai Residence Complex, Dubai

Apartment

Balcony | Shared gym | Shared pool

Desert Sun, Dubai Residence Complex, Dubai

Apartment

PERFECTLY PRICED | WITH BALCONY

Desert Sun, Dubai Residence Complex, Dubai

Apartment

Spacious 1br | High Floor | Large Layout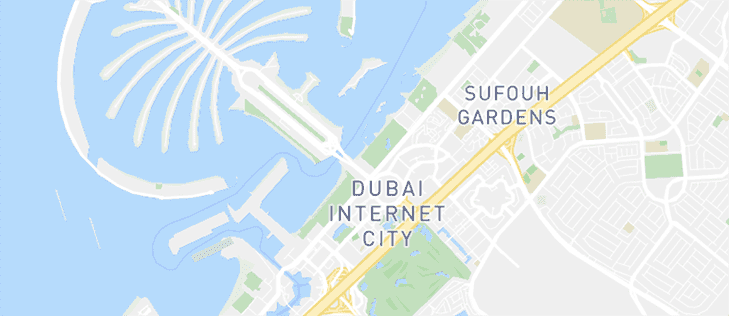 See Listings on the Map
Explore the area
Be the first to hear about new properties
Renting a Property in Dubai Residence Complex
With a decline in Dubai's property prices, buyers think it is now a great time to go hunting for prime residential plots. Owing to the fact that it is not possible to buy or rent property units in Dubai at a reasonable price when the market is booming, residents are making significant investment decisions. Keeping their focus on many property units, these people are also giving attention to the properties in Dubai Residence Complex. Located on Al Ain Road, in the vicinity of Dubai Silicon Oasis and Liwan, Dubai Residence Complex is one of the topmost residential areas in Dubai. Consisting of over 40 apartments in its premier residential buildings, such as Desert Sun, Indigo Valley, K1 residence, Al Awazi Residences, Ajmal Sarah Tower, Solitaire Cascades and Nuaimi Residence, Dubai Residence Complex ensures an innovative lifestyle.
Types of Properties in Dubai Residence Complex
Embracing both locals and expats with the same fervor and enthusiasm, Dubai Residence Complex consists of both residential and commercial properties that have built-up areas that range between 390 sq. ft. and 271,677 sq. ft. As far as residential property units are concerned, Desert Sun Tower, a building located close to Arabian Ranches, contains 8 apartments with a built-up area that lies within the range of 750 sq. ft. to 963 sq. ft. Another residential building, Indigo Valley contains more than 6 flats that span across an area of 541 sq. ft. to 1,208 sq. ft. Moreover, Nuaimi Residence, another top-notch residential area in Dubai Residence Complex consists of more than 2 apartments that offer a living space of 700 sq.ft. In the realm of commercial real estates, Dubai Residence Complex contains more than 2 labour camps and commercial buildings that serve as a good hedge against inflation.
Rent Price Trends for Properties in Dubai Residence Complex
Dubai Residence Complex offers spacious studio flats and 1-bedroom, 2-bedroom and 3-bedroom units with open or closed kitchens, built-in wardrobes and luxurious bathrooms with basic ancillaries. Based on these features, renting a unit in Dubai Residence Complex would be an ideal option. The rental price of apartments in Dubai Residence Complex ranges between AED 36,923 and AED 87,000 per annum.
Popular Areas of Dubai Residence Complex
Situated 10.8 kilometres off Dubai Residence Complex is Tomato & Bascilio Restaurant, which mainly serves Italian dishes at a reasonable price. From appetizers, main courses to beverages, they can offer all to the visitors. Their menu contains a variety of items, such as bruschetta with tomatoes and basil and beef meatballs in tomato sauce as appetizers, grilled vegetables and roasted potatoes as sides, and soups, pizzas, pastas and desserts. When it comes to beverages and mocktails, they have pina colada, italian water and coffees such as double espresso and americano for their visitors. All these dishes range between AED 25 and AED 120. Near Dubai Residence Complex, just 1 kilometre away, lies Chubby Cheeks Nursery. Chubby Cheeks Nursery is an award-winning school that follows the British curriculum and accepts children aged between 45 days to 4 years. It has more than 20 school affiliations and 12 branches in the entire UAE. Nestled 25 minutes away from the Dubai Residence Complex, Dubai Mall is home to various well-known brands, including Cartier, Chanel, Chloe, Cheopard Boutique, La Perla, Harry Winston, Perfumery & Co and Tiffany & Co. Consisting of the Dubai Fountain, Reel Cinemas and Hysteria, Dubai Mall offers a lifetime experience to visitors. At AED 20 per person, the Dubai Mall provides visitors with an opportunity to enjoy the fountain shows from Saturday to Thursday between 1:00 pm and 2:00 pm, Friday at 1:30 pm and the daily evening events from 6:00 pm to 11:00 pm. Besides that, another attraction of Dubai Mall, Reel Cinemas let visitors enjoy watching movies on the weekend.
Reasons for Renting in Dubai Residence Complex
With both basic and leisure facilities within reach, Dubai Residence Complex provides residents with what they need on time. With a direct access to Emirates Road, Dubai Residence Complex can be accessed from all areas of Dubai. This provides residents countless opportunities to explore and roam around the city. Also, the rents are reasonable, which is a rare thing to have in the vibrant city of Dubai.