Properties with floor plans
Properties for rent in Bur Dubai
Last updated date:

Sat, 01 Oct 2022 04:01:13 GMT
30000 to 140000

AED

yearly
Golden Sands 9, Al Mankhool, Bur Dubai, Dubai

Apartment

Zero Commission - Ready to move Apartment- Near by Metro station

Golden Sands 1, Al Mankhool, Bur Dubai, Dubai

Apartment

NO_COMMISSION|READY_TO_MOVE|PRIME_LOCATION|ALL_AMENITIES

Al Mankhool Building, Al Mankhool, Bur Dubai, Dubai

Apartment

Hot 0ffer | Hurry Up | 2Bhk Ready to Move | So Close to Metro Station

Silver Sands 2, Al Mankhool, Bur Dubai, Dubai

Apartment

3BHK in Great Area | Vacant Now | Rare Unit

Andalus Plaza 4, Al Mankhool, Bur Dubai, Dubai

Apartment

Chiller free-Prime Location-Very Close to Metro-4bhk Huge Apartment with Maids room-Ready to move-Come first Take first.

Golden Sands 14, Al Mankhool, Bur Dubai, Dubai

Apartment

Specious Apartment / Commission Free / Ready to Move Apartment

Al Mankhool Building, Al Mankhool, Bur Dubai, Dubai

Apartment

Cheapest 2BHk_ Hot Offer_ Vacant_ Rare Unit_ Grab it Today

Al Mankhool Building, Al Mankhool, Bur Dubai, Dubai

Apartment

Chiller free / One Month Free / Close To Burjuman Metro / 2BHK Apartment / Come First Take First

Golden Sands 9, Al Mankhool, Bur Dubai, Dubai

Apartment

Commission Free-2 Free Parking-Prime Location-Huge Layout-4 Specious Bedrooms with Maids room-Close to Metro. .

Golden Sands 2, Al Mankhool, Bur Dubai, Dubai

Apartment

Huge Apartment with Open View _ Commission Free_ Ready To Move

Silver Sands 2, Al Mankhool, Bur Dubai, Dubai

Apartment

Incredible Residence_ Get Rid Of Commission_ Five Start Amenities_ Don\'t Miss Out

Al Mankhool Building, Al Mankhool, Bur Dubai, Dubai

Apartment

Chiller Free-Huge Layout-Free maintenance-Multiple Options-Your dream residence-Close to Metro. . .

Silver Sands 1, Al Mankhool, Bur Dubai, Dubai

Apartment

Catchy Apartment | No Commission Fee | Exclusive for Family-Friendly community

Silver Sands 2, Al Mankhool, Bur Dubai, Dubai

Apartment

No commission | With Maids | Luxurious Apartment | Multiple Options

Golden Sands 14, Al Mankhool, Bur Dubai, Dubai

Apartment

Brand New Building_ Five Star Amenities_ Limited Apartments

Park Gate Residence, Al Kifaf, Bur Dubai, Dubai

Apartment

Luxury 2 Bed Apartment | Brand New | Biggest Layout

Al Mankhool Building, Al Mankhool, Bur Dubai, Dubai

Apartment

Chiller Free_ Close By Metro Station_ 3BHK with Maids Room_ All Amenities

Golden Sands 14, Al Mankhool, Bur Dubai, Dubai

Apartment

New Building | Luxurious Apartment | No Commission | Multiple Options

Golden Sands 14, Al Mankhool, Bur Dubai, Dubai

Apartment

Luxurious New Building | Multiple Options | No Commission

Mozan Building, Oud Metha, Bur Dubai, Dubai

Apartment

CHILLER FREE - 2BHK - NASR CLUB VIEW - OUDMETHA

Al Wajdi Building, Al Souk Al Kabeer, Bur Dubai, Dubai

Apartment

STUNNING 380 SQ-FT STUDIO NEAR SHARAF DG METRO

Mozan Building, Oud Metha, Bur Dubai, Dubai

Apartment

CHILLER FREE - 2 BHK - OPEN VIEW - OUDMETHA

Oud Metha Building, Oud Metha, Bur Dubai, Dubai

Apartment

Limited Offer Maid + Store Room | Chiller Free Huge Apartment | Family Building

Park Gate Residence, Al Kifaf, Bur Dubai, Dubai

Apartment

Brand new 2BR+S+L for Rent | Close to Metro
Find homes by commute time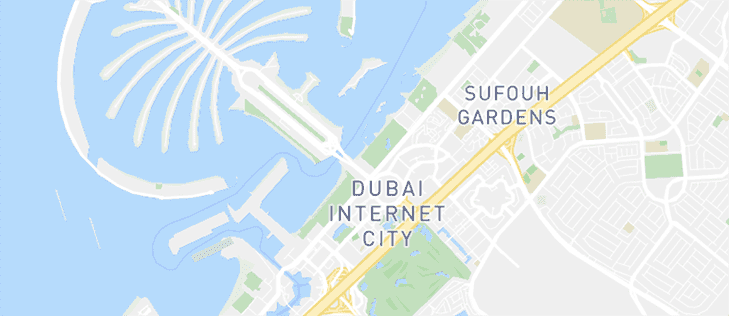 See Listings on the Map
Explore the area
Be the first to hear about new properties
Renting a Property in Bur Dubai
The district of Bur Dubai is one of oldest areas of the city. It is located less than 2 kilometres southwest of Deira, another real estate of Dubai with a historical significance. Bur Dubai is where you will find the reminiscences of the older, more traditional Dubai that survived the modernisation after the early seventies. Also, certain waterfront parts of the region still retain their historic charm with a distinctively Arabian skyline that is filled with dozens of wind catchers and the occasional minaret.
Types of Properties in Bur Dubai
When comparing the properties towards the creek and the ones away from it, the architecture of the buildings in Bur Dubai transitions from old-fashioned to more modern and mercantile. The popular areas to rent residential properties are Al Mankhool, Oud Metha, Al Jaddaf, Al Raffa and Al Fahidi. There are currently around 172 Bur Dubai apartments for rent in Al Mankhool, up to 85 flats in Al Raffa and 49 units in Oud Metha. A residential project in one of these areas is the mid-rise Farhad Azizi tower that has 17 floors and contains around 634 comfortable units. Showcasing splendid contemporary interior artistry and ultra-modern finishing, the tower features around 396 studios, 218 one-bed flats and up to 20 two-bedroom apartments. Another apartment block is the high-end Aliyah Residence tower in Dubai Healthcare City that offers over 340 deluxe apartments that have balconies offering stunning views of the Dubai skyline. Many tourists prefer renting hotel apartments in Bur Dubai for a short stay in the city. The communities of Al Jaddaf and Oud Metha feature many serviced apartments that have fully equipped kitchens and comfortable furnishing all over. The tenants in these units are facilitated with 24-hour room and security service, dry cleaning service and reserved parking. The Savoy Park Hotel is one of the best hotel apartments in Bur Dubai offering many amenities, such as a temperature-controlled swimming pool and sauna and Jacuzzi within the complex.
Rent Price Trends of Properties in Bur Dubai
The average renting rates for properties in the area of Jaddaf and Oud Metha lean towards the more expensive side. You can find cheaper properties in areas like Al Raffa, Dubai Healthcare City and Al Karama. The rent of residential apartments in Bur Dubai starts from AED 28,000 and goes up to AED 400,000. Ensuring every facility is offered to their guests, the hotel apartments in Bur Dubai have prices roughly ranging from AED 75,500 to AED 300,000. The rents of Bur Dubai shops varies according to the location of each unit. The buildings based on the front side are comparatively more expensive than the commercial units existing at the back. Each year, a 5% refundable security deposit, 5% value-added tax (VAT) and 5% commission is charged along with the rentals of commercial properties in Bur Dubai.
Popular Areas of Bur Dubai
Oud Metha, also known as Al Nasr, is a locality in Bur Dubai that has many administrative and recreational complexes such as schools and cultural clubs. Many prominent educational institutes, such as Lycee Francais International, Pakistan Education Academy and Indian High School in this area cater to expat students. Other schools include Capital Education and GEMS Winchester School. Some of the sports complexes in Oud Metha are based on different country themes such as the Iranian Club Dubai, Sudani Club, Egypt Club and India Club. Al Maktoum Stadium and Al Nasr Leisureland are also a couple of popular recreational complexes.
Reasons for Renting in Bur Dubai
Bur Dubai is a culturally rich area with a mix of residents from different nationalities and a great example of how this emirate is not just tolerant but also welcoming of different beliefs. The areas of Oud Metha and Umm Hurair encompass many churches such as Bible Baptist Church, St. Mary's Catholic Church and St. Thomas Indian Orthodox Cathedral. Known for their intricate architectural design, the Iranian mosque and the Zabeel Masjid are a couple of mosques that serve Muslims in Bur Dubai. The first temples established in the UAE, the Krishna and Shiva temples are easily accessible to residents in Bur Dubai.