Properties with floor plans
Properties for sale in Bur Dubai
Last updated date:

Wed, 05 Oct 2022 10:56:25 GMT
1150000 to 3990620

AED
Park Gate Residence, Al Kifaf, Bur Dubai, Dubai

Apartment

Distress Sale | Excellent Investment |Bright Unit

Park Gate Residence, Al Kifaf, Bur Dubai, Dubai

Apartment

2BR Plus Maids | Vastu | Frame and Central Park

Park Gate Residence, Al Kifaf, Bur Dubai, Dubai

Apartment

Pay till 2028 | Terrace | Full Park & Frame View | High ROI

Park Gate Residence, Al Kifaf, Bur Dubai, Dubai

Apartment

Direct From Owner | No Commission | Frame View | Spacious | Corner Unit | Near Metro

Park Gate Residence, Al Kifaf, Bur Dubai, Dubai

Apartment

Exclusive | Type 3A | Large Unit | Accessible

Hyatt Regency Creek Heights Residences, Dubai Healthcare City, Bur Dubai, Dubai

Apartment

Luxury | Furnished Studio with Pool View

Park Gate Residence, Al Kifaf, Bur Dubai, Dubai

Apartment

Live in Luxurious High-Rise Residential Tower

1 Residences, Al Kifaf, Bur Dubai, Dubai

Apartment

Luxury Finish | Excellent Location | Payment Plan

1 Residences, Al Kifaf, Bur Dubai, Dubai

Apartment

Modern Finish | Dubai Frame View | Payment Plan

1 Residences, Al Kifaf, Bur Dubai, Dubai

Apartment

Elevated Luxury | Premium Location | Payment Plan

1 Residences, Al Kifaf, Bur Dubai, Dubai

Apartment

Brand New | Ready to Move in | Options Available.

1 Residences, Al Kifaf, Bur Dubai, Dubai

Apartment

Open View High Floor I Multiple Unit Available

1 Residences, Al Kifaf, Bur Dubai, Dubai

Apartment

20% Booking| Impressive Layout | Quality Living|Ca

1 Residences, Al Kifaf, Bur Dubai, Dubai

Apartment

20 % Booking | Comfortable Lifestyle | Invest Now!

1 Residences, Al Kifaf, Bur Dubai, Dubai

Apartment

Multiple Units I Spacious 1 Bedroom I Al Wasl

1 Residences, Al Kifaf, Bur Dubai, Dubai

Apartment

20 % Booking| Invigorating View| Amazing Interiors

1 Residences, Al Kifaf, Bur Dubai, Dubai

Apartment

Investment Opportunity I Brand New I One bedroom

1 Residences, Al Kifaf, Bur Dubai, Dubai

Apartment

1 Residences | New Release | Book Now

Seagate at Rashid Yachts and Marina, Port Rashid, Bur Dubai, Dubai

Apartment

Luxury Sea Front | 70/30 Payment Plan | Best ROI

1 Residences, Al Kifaf, Bur Dubai, Dubai

Apartment

Zabeel Park 1 | 2 BR | New in Dubai

1 Residences, Al Kifaf, Bur Dubai, Dubai

Apartment

Near Metro | Zabeel Park View | Ready to Move

1 Residences, Al Kifaf, Bur Dubai, Dubai

Apartment

Cozy | Huge Layout | Luxurious | Zabeel Park View

1 Residences, Al Kifaf, Bur Dubai, Dubai

Apartment

Luxurious 1 bedroom apartment/Ready to move in /Sheikh Zayed Road

1 Residences, Al Kifaf, Bur Dubai, Dubai

Apartment

Limited Units | Next to Metro | Luxury I Large
Find homes by commute time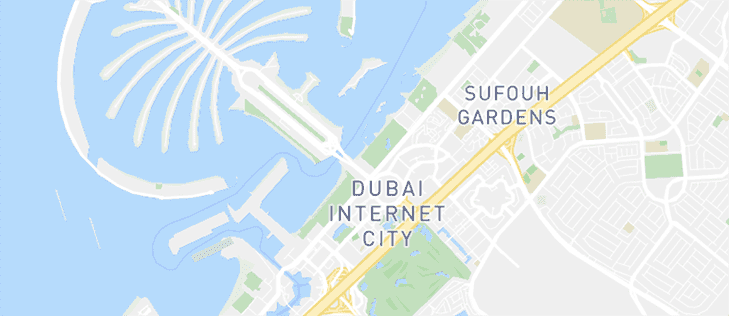 See Listings on the Map
Explore the area
Be the first to hear about new properties
Buying a Property in Bur Dubai
Separated by the long channel of Dubai Creek, Bur Dubai is a historic area in the United Arab Emirates (UAE) that is located on the west of Deira. It is one of the largest residential districts encompassing the traditional spirit of the city and offering people a sense of belonging as opposed to the ultra-modern vibe that the newer townships possess. It is home to many vibrant real estates in Dubai such as Oud Metha, Al Karama, Zaabeel and Al Raffa.
Types of Properties in Bur Dubai
The residential area of Bur Dubai is heavily built up with properties for sale as well as rent. Most of the accommodation in this district is stocked in low to mid-rise apartment blocks. In Bur Dubai, you will find a variety of building construction types and styles. Some are brand-new, freshly constructed properties whereas the others have been standing strong since many years. If you are looking for residential apartments in Bur Dubai, you can check out places like Dubai Healthcare City, Al Kitaf and Al Jaddaf, which have numerous options to accommodate every family size. The Bur Dubai studio apartments are concentrated in Dubai Healthcare City, which is located on the 20th street of the region, close to the creek. The size of these studio units ranges from 320 sq. ft. to 680 sq. ft. The community of Al Kifaf is in the heart of Bur Dubai and has many large 3-bedroom apartments with living areas ranging from 1,457 sq. ft. to 2,160 sq. ft. Other residential properties for sale in Bur Dubai include villas, penthouses, hotel apartments and residential plots. Bur Dubai is also a great place to buy a commercial property, such as shops, commercial buildings and mixed-use lands to grow one's business.
Sale Price Trends of Properties in Bur Dubai
Bur Dubai offers properties for sale that are suitable for every income range. If you are looking to buy a less expensive property you will have a lot of options among buildings that have matured in terms of construction. If you want to buy a brand-new property in Bur Dubai then you have to set your budget a bit higher. One of the newest properties in Bur Dubai is a studio flat which is available for AED 650,000. Price of similar studio properties in other areas of Dubai have a downward trend since March 2018 and currently stand at AED 560,000 which is AED 90,000 lower than the aforementioned studio property. The price of villas in Bur Dubai starts from AED 11,000,000. The average demand for residential plots in this area is AED 11,000,000. The shops cost around AED 600,000 to AED 5,903,190.
Popular Areas of Bur Dubai
Za'abeel is one of the popular areas of Bur Dubai that has a few favourite recreational spots of the community. One of them is a favourite football ground called Zabeel Stadium, located on Dubai-Al Ain Rd., which can hold an audience of up to 8,439 people. The leading 5-star hotels such as the Marriot in Al Jaddaf, Melia in Kuwait Street, Grant Hyatt in Oud Metha and Raffles in Wafi City are all part of Bur Dubai.
Reasons for Investing in Bur Dubai
Like the emirate, Bur Dubai has seen massive urban growth and substantial real estate developments ranging from famous addresses such as Za'abeel to the revived historic neighbourhood of Al Fahidi. It is a bustling commercial district that attracts visitors from all over the country with its charming old souks and the Meena Bazaar – a market with an ethnic touch. A majority of government offices and consulates are established here that have further increased the prominence of the Bur Dubai area. It is also a renter-favourite location in Dubai, so property owners or landlords who have invested and rented out their properties for sale greatly benefit from this fact.