Last updated date:

Thu, 19 May 2022 04:09:01 GMT
35000 to 89999

AED

yearly
Karama New Building, Al Karama, Dubai

Apartment

No Commission|Chiller Free|1 month free

Al Karama Building, Al Karama, Dubai

Apartment

Spacious bedrooms with balcony! Near Metro Station! Close supermarket! 1Bhk! 42k!

Al Karama, Dubai

Apartment

Spacious Balcony||2 Bathrooms||Neat & Clean Appartment||1BHK In 44K

Al Karama Building, Al Karama, Dubai

Apartment

1 bhk available in very cheaper price only in 58k for bachelors

Karama New Building, Al Karama, Dubai

Apartment

SPACIOUS & LUXURIOUS 2 MASTER BEDROOM , MAID ROOM & CHILLER FREE WITH ONE MONTH FREE IN AL KARAMA IN JUST 70,999/- AED

Al Waleed 5 Building, Al Karama, Dubai

Apartment

Spacious studio apartment for rent in al karama gym

Al Karama Building, Al Karama, Dubai

Apartment

1BHK 5 flats available for partition/sharing with Big balcony/tarus karamA

Mohd Rafi Qassimi & Mohd Saleh Ahmed, Al Karama, Dubai

Apartment

Wow! Gorgeous 1 B/R with Balcony | Al Karama

Al Mulla 2 Building, Al Karama, Dubai

Apartment

Look! Stunning Studio Apt | Pool & Gym | Al Karama

Al Karama Building, Al Karama, Dubai

Apartment

TWO MONTH FREE ! Spacious badrooms ! Near to Metro station ! 2BHK ! Rent 60k

Al Karama Building, Al Karama, Dubai

Apartment

Luxurious and Spacious 1BHK Apartment with semi open kitchen/ just in 46999 AED

Al Karama Building, Al Karama, Dubai

Apartment

Hot offer Spacious 2bhk Apartment Only 48k with 4 cheque, all facility available

Karam Pioneer Buildings, Al Karama, Dubai

Apartment

1BHK Spacious Apartment. Few Left! Ideal Location!

Al Karama Building, Al Karama, Dubai

Apartment

2bhk Available partition best offer for business balcony

Al Najah Building, Al Karama, Dubai

Apartment

Large 1BR | Open Kitchen | Covered Parking | Near Karama Post office

Al Karama Building, Al Karama, Dubai

Apartment

2 BR + Maid- Chiller Free- 30 Days Free- No Commission- Near Metro-Karama

Karama New Building, Al Karama, Dubai

Apartment

No Commission| 1 month Free|Multiple Options

Karama New Building, Al Karama, Dubai

Apartment

0 % Commission | 1 month Free | Multiple Options

Umm Hurair Building, Al Karama, Dubai

Apartment

One month free !No commission| Multiple Options| Near Metro

Umm Hurair Building, Al Karama, Dubai

Apartment

One Month Free !No Commission! Multiple Options| Near Metro

Rose 8, Al Karama, Dubai

Apartment

Family/Bachelor Building Behind Emirates ID Office

Al Karama Building, Al Karama, Dubai

Apartment

Very luxurious aparment 2BHK in karama near burjman

Al Karama, Dubai

Apartment

ELEGANT 1BHK+MAIDS | BALCONY | GYM | 1 MONTH FREE

Al Karama Building, Al Karama, Dubai

Apartment

CHILLER FREE ! ONE MONTH FREE ! Close to Metro ! Close to supermarket ! With Balcony ! Rent 38kk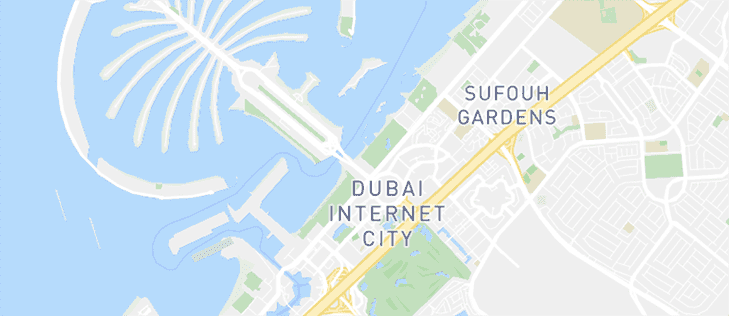 See Listings on the Map
Explore the area
Be the first to hear about new properties
Renting a Property in Al Karama
Al Karama, or simply put, 'karama' means 'dignity'. It is the oldest district and generally ranked at the top for being the most populous, and hence, one of the most sought-after places in Dubai. As per the latest census recorded for Dubai, about 3.5% of the population dwells in Karama's 0.8 sq. km. of land. The city gleams with low-rise architecture and wide boulevards and is a true shoppers paradise with boutiques, shopping arcades, and budget-shops. It is located on the western side of Sheikh Mohammad Bin Zayed Road and closely connected to the Dubai Creek and the properties in Bur Dubai. The population is mostly South Asian expats while people from around the world including Iran, Philippines, Europe, and Lebanon have flocked here on the lookout for residential opportunities.
Types of Properties in Al Karama
Al Karama isn't a place with huge lawns but the streets are absolutely vibrant and wide and most charming during the winters. The residential side is dominated by the number of apartments found in low-rise buildings glittering under the sun. A wide range of varieties and space configurations are available to those who plan to move to Dubai. The apartments for rent are made up of studios and 1 to 3-bedroom units constructed with state-of-the-art techniques on a robust floor plan. A studio flat in Al Karama usually has a wide living space that ranges between 300 to 650 sq. ft. while the covered area of 1BHK flats and 2BHK units ranges between 500 sq. ft. to 800 sq. ft., and 850 sq. ft. to 1,100 sq. ft. respectively. Likewise, if you want more bedrooms and a larger space for your family, you can rent a 3-bedroom apartment in Al Karama that offers a living space between 1,400 to 1,953 sq. ft. Moving further, you may also find some commercial spaces up for rent in Al Karama which include offices, shops, and warehouses. A standard commercial space for office typically spans around 200 sq. ft. to 7,000 sq. ft. For shops, one can expect plot sizes that range between 300 to 3,525 sq. ft. and warehouses will range between 350 sq. ft. and 550 sq. ft.
Rent Price Trends for Properties in Al Karama
Rents in Al Karama are preferably on the cheaper spectrum compared to the trends in the Dubai real estate market. The rental range for studio flats is AED 33K to AED 54K annually and if you want to rent a 1BHK flat in Karama, that too is affordable, ranging between AED 48K to AED 75K per annum. 2BHK and 3BHK flats are suitable for young couples and a small-sized family. If you rent a 2-bedroom apartment in Karama, you will need to pay an amount between AED 54K and AED 114K per annum. Choosing a 3-bed flat for rent will cost you anywhere between AED 86K and AED 135K. Likewise, renting commercial spaces in Al Karama on a budget is even better than in any other locality in Dubai.
Popular Areas of Al Karama
Al Karama with all of its wide streets and street shops is most popular for shopping but the residential side is also a sought-after area in Dubai. The residential side is mostly Karama Centre, Sheikh Hamdan Colony, and Wasl Hub. To the south of the city is a metro station ADCB also known as Al Karama Station and there is another metro station to the north, Burjuman. Zabeel Park is the highlight of the city where residents mostly go for a day out with their families while some water figures like lake-view park make a good spot for barbeque parties and boat rides.
Reasons for Renting in Al Karama
If roaming in the streets full of budget shops and enjoying shopping sprees in marketplaces with good bargains is your idea of a good day out, you need to check out Al Karama. This is where you find a good range of designer replicas, sarees, furniture shops, and super chic eateries. Transport isn't a problem as long as the roads are clear since residents are blessed with two major metro stations apart from the extensive local bus services. Moreover, Burj Khalifa and Downtown Dubai, the most popular leisure and the commercial destinations are only 16 minutes away so you can always get a little time out of the outskirts of Al Karama and enjoy the nightlife.