Properties for rent in Danet Abu Dhabi
Last updated date:

Mon, 26 Sep 2022 13:42:17 GMT
40000 to 120000

AED

yearly
Danet Abu Dhabi, Abu Dhabi

Apartment

Limited Offer | 2bhk Huge Apt | With Store |Gym and Pool| Parking

Al Falahi Tower, Danet Abu Dhabi, Abu Dhabi

Apartment

SPECIAL OFFER | GRAB IT NOW | One Bedroom Apartment with Facilities in Danet Abu Dhabi for AED 42,000 Only. !

Danet Abu Dhabi, Abu Dhabi

Apartment

New Building | Semi Furnished | 30 Days Free

Danet Abu Dhabi, Abu Dhabi

Apartment

Live The Extraordinary| 2BHK + Balcony with All Facilities| 4 Payments.

Danet Abu Dhabi, Abu Dhabi

Apartment

Carve Out A Great Life at| 2BHk + Balcony with All Facilities| 4 Payments.

Danet Abu Dhabi, Abu Dhabi

Apartment

High quality living| 1Bedroom With Extra-Large Hall + Balcony| All Facilities| 4 Payments.

Danet Abu Dhabi, Abu Dhabi

Apartment

HOT DEAL | LUXURIOUS 3 BHK | READY TO MOVE IN

Danet Abu Dhabi, Abu Dhabi

Apartment

ASTONISHING 1BHK APARTMENT| KITCHEN APPLIANCES| PARKING

Danet Abu Dhabi, Abu Dhabi

Apartment

INCREDIBLE & IMPRESSIVE 2BHK APARTMENT| BALCONY| PARKING

Friends Tower, Danet Abu Dhabi, Abu Dhabi

Apartment

Wonderful Layout/ Kitchen Appliances/ Washing Area

Al Falahi Tower, Danet Abu Dhabi, Abu Dhabi

Apartment

HOT DEAL | 2 MASTER | Two Bedroom Apartment with all Facilities in Al Falahi Tower for AED 65,000 Only. !

The View, Danet Abu Dhabi, Abu Dhabi

Apartment

Light and Bright Place/ updated kitchen Appliances

Danet Abu Dhabi, Abu Dhabi

Apartment

1 MONTH FREE | 3 BHK & Facilities

Danet Abu Dhabi, Abu Dhabi

Apartment

4 Payments: Large 2BR Apt w/ Pool and GymI 1 Month Free

Danet Abu Dhabi, Abu Dhabi

Apartment

Spacious 3 Bedroom | Maid Room| Saraya Tower

Danet Abu Dhabi, Abu Dhabi

Apartment

For rent a two-room apartment, a hall and a maid\'s room

Danet Abu Dhabi, Abu Dhabi

Apartment

For rent an apartment consisting of three bedroom

The View, Danet Abu Dhabi, Abu Dhabi

Apartment

1 month Free | Chiller Free (Saving of 10K)

Danet Abu Dhabi, Abu Dhabi

Apartment

HOT OFFER | 1 Month Free | 2 BHK with Al Amenities

Danet Abu Dhabi, Abu Dhabi

Apartment

Hot Offer | 1Bhk Apt | With Kitchen Appliances |Gym Pool Parking

Danet Abu Dhabi, Abu Dhabi

Apartment

Lavish Two Bedroom APT l Amenities l Balcony | Parking

Danet Abu Dhabi, Abu Dhabi

Apartment

Astonishing Apartment | Maids-room | Full Facilities

Al Falahi Tower, Danet Abu Dhabi, Abu Dhabi

Apartment

Spacious And Vacant Apartment One Bedroom with Spacious Living Room

Danet Tower A, Danet Abu Dhabi, Abu Dhabi

Apartment

Best Offer | Month Free | 2bhk Apt| With Gym | Pool & Parking
Find homes by commute time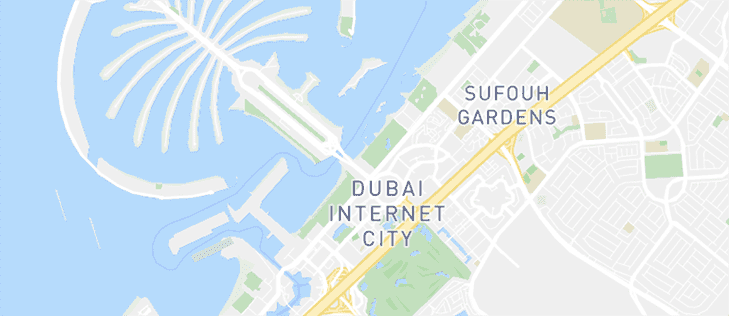 See Listings on the Map
Explore the area
Be the first to hear about new properties
Renting a Property in Danet Abu Dhabi
Since the population of Abu Dhabi is increasing, so is the real estate in Abu Dhabi. One popular residence in the city is Danet Abu Dhabi, located in one of the most high-end and posh areas of the city. Sitting between the Embassies District and Al Zahraa, one can easily reach the locale through the Dhafeer Street off the Sheikh Rashid bin Saeed Street or Sultan bin Zayed the First Street. Surrounded by multiple communal parks, Danet Abu Dhabi is a mix-use development, offering a nice mix of premium amenities, facilities and various restaurants, schools, resorts and hotels, malls, cafes and many official buildings.
Types of Properties in Danet Abu Dhabi
Danet Abu Dhabi comprises both residential and commercial properties. While the residential properties are limited to rental flats, the commercial properties have a nice mix of office spaces and shops for rent in Danet Abu Dhabi. The apartments in Danet Abu Dhabi are in low to high-rise towers that make great use of large glass windows. The rental flats come in the form of studios and 1, 2 and 3-bedroom apartments which range between 452 to 678 sq. ft., 800 to 1,100 sq. ft, 1,098 to 1,650 sq. ft. and 1,500 to 2,000 sq. ft. respectively. All the apartments in Danet Abu Dhabi come with brilliantly made built-in wardrobes, walk-in closets, ceramic floors, widespread balconies, latest fixtures and access to state-of-the-art gymnasiums, cafes, swimming pools, landscaped gardens and some of the most exquisite sundecks. The offices for rent in Danet Abu Dhabi vary in size. One will find a space that covers 3,000 sq. ft. of floor space, while some will go as high as 5,000 sq. ft.
Rent Price Trends for Properties in Danet Abu Dhabi
Depending on the size of the apartments and their precise locations, the rental prices for apartments in Danet Abu Dhabi can range anywhere between AED 50,000 to AED 150,000 on a yearly basis. The offices for rent in Danet Abu Dhabi can cost around AED 300,000 and shops can go for as low as AED 484,000 yearly.
Popular Areas of Danet Abu Dhabi
There is a large public park east to the community, next to the Al Masaood car showrooms for Renault and Nissan. Since the locality is north of Embassies District, residents in Danet Abu Dhabi can practically walk over to the many embassies of Jordan, India, Turkey, Pakistan, United States, Syria, Lebanon and Morocco amongst many others, all located almost adjacent to the Pepsi Beverages Company.
Two of the most reputable schools in the community are the Lycee Louis Massignon and The American International School, situated right behind the ADNOC Service Station. There is also a Holiday Inn and Bluemont Hotel in the community and there are several high-end restaurants such as Shakespeare & Company, Samurai Japanese, GeeGee Café, Mosaic, Yadoo's House Restaurant & Café and La Farina Pizzeria.
To cater to the necessities of the people in Danet Abu Dhabi, there are multiple supermarkets nearby, such as Carrefour next to the Guardian Towers, a Spinneys and Circle K next to the Bluemont Capital.
Reasons for Renting in Danet Abu Dhabi
Being one of the top-tier communities in Abu Dhabi, Danet Abu Dhabi comes highly recommended. The community offers some of the most premium amenities and facilities while providing cost-effective housing options. Since there are many residential options to choose from, it's easy for families and individuals alike to find a home which is suitable to their needs. Since there is a dedicated maintenance and security staff, residents also get some leeway as far as security is concerned. Given the community's popularity, Danet Abu Dhabi surely is a great place for people who are looking to rent in the Emirate of Abu Dhabi.