Properties with floor plans
Properties for rent in Mohammed Bin Zayed City
Last updated date:

Fri, 30 Sep 2022 15:43:20 GMT
17999 to 239999

AED

yearly
Zone 20, Mohammed Bin Zayed City, Abu Dhabi

Apartment

0 Agency Fee | Free Water and Electricity

Mohammed Bin Zayed City, Abu Dhabi

Villa

7 Br Villa | Private Back yard | Covered Parking

Zone 16, Mohammed Bin Zayed City, Abu Dhabi

Villa

For rent a luxury villa in Mohammed bin Zayed City

Mohammed Bin Zayed City, Abu Dhabi

Villa

Spacious 7 bedroom private villa in Mohammad bin Zayed city

Mohammed Bin Zayed City, Abu Dhabi

Apartment

AMAZING NEW STUDIO FOR RENT IN MBZ

Zone 14, Mohammed Bin Zayed City, Abu Dhabi

Apartment

AMAZING NEW STUDIO WITH BALCONY FOR RENT IN MBZ

Mohammed Bin Zayed City, Abu Dhabi

Villa

4 BED ROOM WITH MAID ROOM BIG SALAH VILLA IN COMPOUND

Mohammed Bin Zayed City, Abu Dhabi

Apartment

Private Entrance Studio in Mohammed Bin Zayed City

Mohamed Bin Zayed Centre, Mohammed Bin Zayed City, Abu Dhabi

Villa

Pvt Entrance 5 MBR Villa With Driver Room + Big Yard

Mohammed Bin Zayed City, Abu Dhabi

Apartment

Excellent Offer 1 Bedroom for rent in Mohammed Bin Zayed City

Mohammed Bin Zayed City, Abu Dhabi

Villa

BEUTIFUL 3BMR IN COMPOUND AND CENTRAL AC WITH SWIMMING POOL

Mohammed Bin Zayed City, Abu Dhabi

Villa

5 MASTER BED ROOM WITH MAID ROOM SEPARATE ENTRANCE

Mohammed Bin Zayed City, Abu Dhabi

Villa

Stand alone villa 3MBR with Private Entrance

Zone 34, Mohammed Bin Zayed City, Abu Dhabi

Villa

Spacious Villa ready for rent in MBZ.

Mohamed Bin Zayed Centre, Mohammed Bin Zayed City, Abu Dhabi

Villa

Brand New Villa | Ready in 1 Month | Private Villa in the Heart of MBZ

Zone 20, Mohammed Bin Zayed City, Abu Dhabi

Villa

Nice 5 bed villa for rent in MBZ

Mohammed Bin Zayed City, Abu Dhabi

Villa

Great Community I 4BR villa in prime location

Mohammed Bin Zayed City, Abu Dhabi

Villa

5 Master Br Villa | Garden | Majlis | Maid\'s & Driver\'s room

Mohammed Bin Zayed City, Abu Dhabi

Villa

Wide size 5 Master Br + Maid\'s & Driver\'s room | External Majlis

Mazyad Mall, Mohammed Bin Zayed City, Abu Dhabi

Apartment

30 Days Grace | Cool Deal 2 Bed APT | Pool + Gym + Parking

Zone 8, Mohammed Bin Zayed City, Abu Dhabi

Apartment

BRAND NEW VILLA STUDIO AVAILABLE NOW IN MBZ ZONE 8

Mohammed Bin Zayed City, Abu Dhabi

Apartment

BRAND NEW STUDIO SUPER LUXURY COMPOUND,SWIMMING POOL,GYM CLOSE SHABIA ZONE 17.

Mohammed Bin Zayed City, Abu Dhabi

Villa

Spacious Villa| Private Entrance| Brand New

Mohammed Bin Zayed City, Abu Dhabi

Villa

For rent a villa in Mohammed bin Zayed City, the first basins, 5 master bedrooms
Find homes by commute time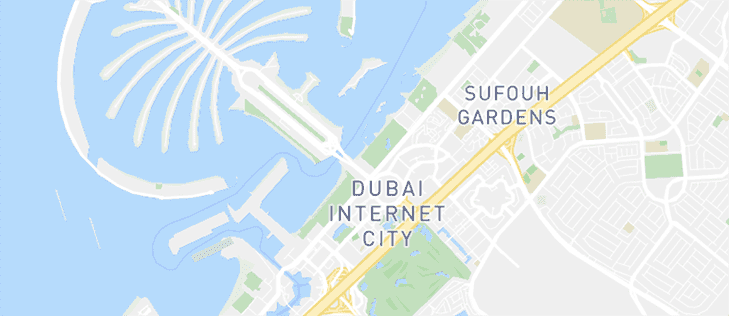 See Listings on the Map
Explore the area
Be the first to hear about new properties
Short Term Residential Rentals in

Mohammed Bin Zayed City
Renting a Property in Mohammed Bin Zayed City
Mohammed Bin Zayed City comfortably sits near the border of Dubai and Abu Dhabi. Being one of the most populous emirates, Abu Dhabi has transformed itself to accommodate expats with different residential requirements. Mohammed Bin Zayed City is one of those communities which is perfect for families and there are many who would love to call this beautiful suburb a home.
Types of Properties in Mohammed Bin Zayed City
There are various properties for sale and rent in Mohammed Bin Zayed City. However, more variety is available in rental properties. Mohammed Bin Zayed City has a wide collection of commercial and residential properties that are distributed across more than a dozen different sub-communities. Most parts of the community are still under construction while properties such as villas, townhouses, apartments, and penthouses are segregated across 35 zones while other popular sub-communities include Mohammed Bin Zayed Centre and Mazyad Mall. This particular community has its focus set on providing luxury houses as Mohammed Bin Zayed City is the second best place in Abu Dhabi to rent villas. If you are interested in villas in Mohammed Bin Zayed City then they are available with 3, 4, 5 and 6 bedrooms while sometimes the bedroom range shoots up to 11 as well.
Rent Price Trend for Properties in Mohammed Bin Zayed City
Each property type has its own range of prices. For instance, an average apartment in Mohammed Bin Zayed City with a single bedroom can be rented between the figures of AED 31,000/year and AED 55,000/year while a 2, 3 and 4-bedroom apartment unit can be rented from AED 40,000/year and AED 120,000/year. If we consider the properties for commercial purposes in the community then offices in Mohammed Bin Zayed City are available in extremely affordable rates starting from AED 17,000/year for a 114 sq. ft. office up to AED 495,650/year for an office space spread across an area of 4,639 sq. ft.
Popular Areas of Mohammed Bin Zayed City
Since the community is still being developed there aren't many dynamic or fun places within the area yet. However, there are a few public parks, spas, cafes and restaurants located near the community. The La Riche Spa Lounge is a very popular spot among ladies, located near the Al Jawhara Centre while the Dalma Mall and the Cine Royal Cinema are also there to attract residents. Dining out options include Grand Ustad Hotel, Sahareej Aden, Layali Al-Sham, Karam Lebanon and Dine Out Cafeteria.
Reasons for Renting in Mohammed Bin Zayed City
The community is a promising option for families as well as professionals who have to go back and forth between the two emirates. The properties in Mohammed Bin Zayed City are affordable and comfortable with a stable environment, a wide number of facilities and various transportation options. There are a number of international schools and nurseries present within the community which include Shining Star International School, The Model School, Rainbow Nursery, Evergreen Nursery, and Al Bashair Private School while quality medical facilities are also available. There is a cluster of supermarkets, malls and shopping centres as well among which Malabar Gold & Diamonds, Shabia 11, Safeer Centre, Best Life Grocery and the Mazyad Mall are all-time favourite spots for residents of Mohammed Bin Zayed City.