Properties with floor plans
Properties for rent in Al Raha Gardens
Last updated date:

Thu, 06 Oct 2022 17:21:15 GMT
130000 to 250000

AED

yearly
Lehweih Community, Al Raha Gardens, Abu Dhabi

Villa

Vacant| Villa w/ Private Swimming Pool and Garden

Al Raha Gardens, Abu Dhabi

Villa

Luxury villa in raha gardens | Huge rooms & balcony

Al Mariah Community, Al Raha Gardens, Abu Dhabi

Townhouse

Furnished | Modified | 4 Br TH + Maid | Type S

Samra Community, Al Raha Gardens, Abu Dhabi

Villa

Hurry Up! Spacious Villa Upcoming for Rent!

Al Raha Gardens, Abu Dhabi

Villa

Hot Price!5BR Villa with Private Pool | Garden & Spacious

Al Raha Gardens, Abu Dhabi

Villa

HOT VILLA NEAR YASMINA SCHOOL

Hemaim Community, Al Raha Gardens, Abu Dhabi

Townhouse

Impressive Family Home That Is Truly Sensational

Al Raha Gardens, Abu Dhabi

Villa

Upgraded| Huge & Beautiful w/Maids Room & Private Pool

Samra Community, Al Raha Gardens, Abu Dhabi

Villa

Your Next Move Is To This Magnificent Villa

Lehweih Community, Al Raha Gardens, Abu Dhabi

Villa

Hot Deal Deluxe Type A Villa with Garden and Pool

Samra Community, Al Raha Gardens, Abu Dhabi

Townhouse

Beautiful Residential Unit | Inquire Now

Khannour Community, Al Raha Gardens, Abu Dhabi

Townhouse

Ready to Move in | 4 BR Townhouse Type A with Huge Garden.

Al Mariah Community, Al Raha Gardens, Abu Dhabi

Townhouse

Upgraded & Furnished Townhouse | Type S

Hemaim Community, Al Raha Gardens, Abu Dhabi

Villa

⚡ Move-in Ready | Type S | Well Maintained Villa ⚡

Samra Community, Al Raha Gardens, Abu Dhabi

Villa

Prime Location | Beautiful and Calm Environment

Samra Community, Al Raha Gardens, Abu Dhabi

Villa

Hot Deal | Spacious Layout | Landscaped Garden

Muzera Community, Al Raha Gardens, Abu Dhabi

Townhouse

Ready to move | Renovated & upgraded | Type S

Al Mariah Community, Al Raha Gardens, Abu Dhabi

Townhouse

Corner modified 4 BR | Balcony With Community View !

Khannour Community, Al Raha Gardens, Abu Dhabi

Villa

High Quality Finishing I Private Pool I Prime Location

Al Raha Gardens, Abu Dhabi

Villa

Great Deal| Spacious 5BR+Maid| Private Pool ample Layout

Qattouf Community, Al Raha Gardens, Abu Dhabi

Townhouse

Lowest Price | Single Row-Corner | Lavish Location

Qattouf Community, Al Raha Gardens, Abu Dhabi

Villa

Spacious type 7 | 3 Beds Villa in Peaceful Area

Muzera Community, Al Raha Gardens, Abu Dhabi

Villa

Hot Deal | Spacious 6BR + Maid & Own Pool | Prime Location

Yasmina, Al Raha Gardens, Abu Dhabi

Townhouse

VACANT SOON / STYLISH / AFFORDABLE
Find homes by commute time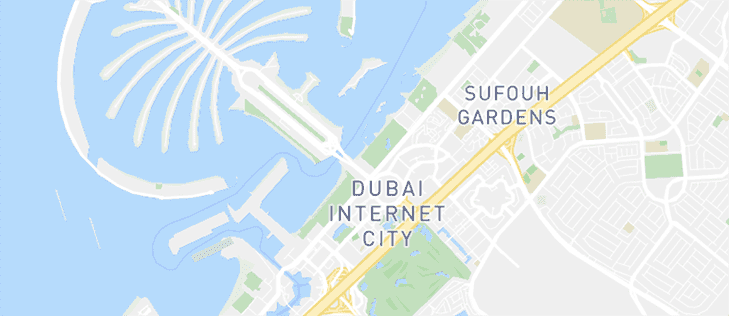 See Listings on the Map
Explore the area
Be the first to hear about new properties
Renting a Property in Al Raha Gardens
One of the ominent and freehold development in the Abu Dhabi real estate market launched by the emirate's biggest developer, making it possible for the city to accommodate expats interested in owning a piece of land in the area. Al Raha Gardens is Aldar Properties first residential freehold development which is set amid beautifully landscaped gardens and in an incredibly serene environment. Located opposite to Al Raha Beach, the Al Raha Gardens have a total GFA of about 379,740 sq. m. while the community has a total of 1,379 residential units.
Types of Properties in Al Raha Gardens
When it comes to having a spectacularly built house in the middle of a green landscape, then renting properties in Al Raha Gardens would be your best option. Providing a wide collection of modern villas and townhouses, Al Raha Gardens are inspired by a blend of European and Arabic design aesthetic. The properties are available in a varying range of sizes and number of bedrooms. For instance, the villas for rent in Al Raha Garden are available with 3, 4 and 5 bedrooms with a private swimming pool and a stylish kitchen that is installed with all the latest appliances. The built-up area for a 3-bedroom villa is approximately between 2,528 sq. ft. and 2,747 sq. ft. while for 4-bedrooms, the range is somewhere between 3,109 sq. ft. and 3,131 sq. ft. Subsequently, the luxurious deluxe townhouses with 3 and 4 bedrooms have a collective built-up area range that is between 2,743 sq. ft. and 3,109 sq. ft.
Rent Price Trend for Properties in Al Raha Gardens
This incredibly scenic community is divided into 11 communities consisting of a varying number of villas and townhouses which ultimately creates a fluctuation in the rental trend. For instance, if you are interested in renting out townhouses in Al Raha Gardens which have a courtyard, private parking spaces, a laundry room, a utility room and an outdoor dining area then the average variation in the rent prices would be between AED 130,000/yearly and AED 180,000/yearly. Similarly, a stable pattern of rent prices is followed by 4-bedroom townhouses that are available in prices which lie somewhere between AED 140,000/year and AED 200,000/year. The trend for rental villas in Al Raha Gardens starts from AED 135,000 and goes up to AED 260,000/year.
Popular Areas of Al Raha Gardens
The community doesn't feature over-the-top leisure and entertainment facilities but there are a few locations within the sub-communities that are popular hangout spots for residents. The Bedashing Beauty Lounge Khalifa City, Na's Sewing Service, Stop & Eat, Burger Hood Truck, Caffeino, Tropicano, Haven of Coffee, Subway and Al Raha Gardens Plaza Gyms are some of the locations in the community that are popular among tenants. There is a community hall, children playing areas, parks, gardens, jogging tracks and swimming pools that also enrich the life of the residents.
Reasons for Renting in Al Raha Gardens
The first reason behind renting a property in Al Raha Gardens would be the connectivity of the community to prime locations and facilities nearby. It is only 3 minutes away from Al Raha Beach, which is not only a fun location for residents of Al Raha Gardens but is a famed location within the city. Furthermore, it is only 15 minutes away from the renowned Saadiyat Island which is a great destination for having an incredibly fun day. You can drive up to Abu Dhabi CBD and Yas Island as well while Abu Dhabi International Airport is in close proximity as well. One of the best things about Al Raha Gardens is that the community is also home to quality international schools such as the Raha International School and Al Yasmina School.