Properties with floor plans
Apartments for rent in FIVE Palm Jumeirah
Last updated date:

Sun, 02 Oct 2022 09:13:36 GMT
340000 to 1600000

AED

yearly
FIVE Palm Jumeirah, Palm Jumeirah, Dubai

Apartment

Sea Views | Immaculate | Vacant

FIVE Palm Jumeirah, Palm Jumeirah, Dubai

Apartment

Marina & Sunset View | Luxury | Beach Access

FIVE Palm Jumeirah, Palm Jumeirah, Dubai

Apartment

Sea View | Fantastic and Elegant | Fully-Furnished

FIVE Palm Jumeirah, Palm Jumeirah, Dubai

Apartment

Luxury Furnished | Beach Access |Stunning Sea View

FIVE Palm Jumeirah, Palm Jumeirah, Dubai

Apartment

Sea View | Vacant | High Floor | Must See

FIVE Palm Jumeirah, Palm Jumeirah, Dubai

Apartment

Luxurious 2 Bed | Sea & Dubai Eye Views | Vacant

FIVE Palm Jumeirah, Palm Jumeirah, Dubai

Apartment

High End I Beachfront Lifestyle I Spacious

FIVE Palm Jumeirah, Palm Jumeirah, Dubai

Apartment

SEA & SKYLINE VIEW | LUXURY | BEACHFRONT LIVING

FIVE Palm Jumeirah, Palm Jumeirah, Dubai

Apartment

Full Sea View / Immaculate condition / Available

FIVE Palm Jumeirah, Palm Jumeirah, Dubai

Apartment

Luxurious | Townhouse | Rare To Market

FIVE Palm Jumeirah, Palm Jumeirah, Dubai

Apartment

VACANT NOW| FULLY FURNISHED| SKYLINE VIEW

FIVE Palm Jumeirah, Palm Jumeirah, Dubai

Apartment

Luxurious Hotel apartment | BEACHFRONT LIVING

FIVE Palm Jumeirah, Palm Jumeirah, Dubai

Apartment

OUT CLASS AMENITIES ! BEACH FRONT ! LUXURIOUS LIVING

FIVE Palm Jumeirah, Palm Jumeirah, Dubai

Apartment

Infinitely Stylish | Effortlessly Luxurious | Modern Design

FIVE Palm Jumeirah, Palm Jumeirah, Dubai

Apartment

Luxurious Unit I Fully Furnished I Stellar Views

FIVE Palm Jumeirah, Palm Jumeirah, Dubai

Apartment

Luxury | 2 Bedrooms | Sea View | Vacant

FIVE Palm Jumeirah, Palm Jumeirah, Dubai

Apartment

Luxury Living | Sea Views | Ready To Move In

FIVE Palm Jumeirah, Palm Jumeirah, Dubai

Apartment

LUXURIOUS 2 BEDROOM WITH FULL SEA VIEW IN FIVE

FIVE Palm Jumeirah, Palm Jumeirah, Dubai

Apartment

Luxury at it's best / Furnished 2 BED

FIVE Palm Jumeirah, Palm Jumeirah, Dubai

Apartment

Luxurious 2 BR| Beachfront Living |Hotel Apartment

FIVE Palm Jumeirah, Palm Jumeirah, Dubai

Apartment

2 BHK-Full Sea and Marina View-Spacious

FIVE Palm Jumeirah, Palm Jumeirah, Dubai

Apartment

FULL SEA VIEW | BEATIFUL FURNISHED APARTMENT | MID FLOOR |

FIVE Palm Jumeirah, Palm Jumeirah, Dubai

Apartment

SUPER SPECIOUS LUXURY APARTMENT FIVE PALM JUMEIRAH

FIVE Palm Jumeirah, Palm Jumeirah, Dubai

Apartment

Vacant | Ready To Move | Luxury Lifestyle | Furnished
Find homes by commute time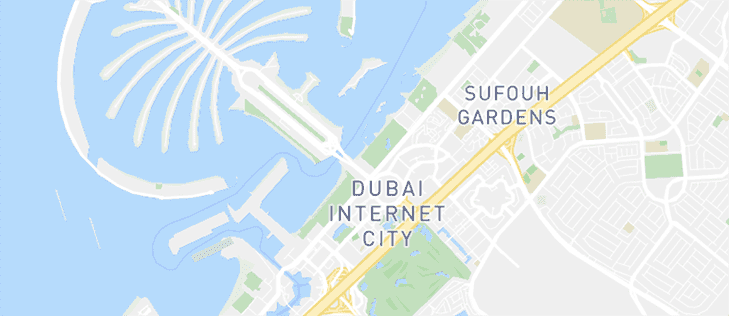 See Listings on the Map
Explore the area
Be the first to hear about new properties
Short Term Apartment Rentals in

FIVE Palm Jumeirah
Renting an Apartment in Five Palm Jumeirah
Developed by Nakheel on a land reclaimed from the sea, Palm Jumeirah is a man-made island that is lying off the coast of Dubai and extends into the Arabian Gulf. Shaped in the form of a palm tree, this majestic offshore destination is often claimed as a wonder of the modern world. Home to some of the most affluent of hotels and resort properties, Palm Jumeirah is a highly valued and sought after destination for renting properties in Dubai. Capturing attention from all over the world, Palm Jumeirah is a popular landmark not just in Dubai but worldwide. Leasing a property in Palm Jumeirah is an undeniable status symbol and a coveted luxury. With a captivating essence of distinctness, the Five Palm Jumeirah offers a glorious collection of hotel apartments on the Palm.
Types of Apartments in Five Palm Jumeirah
Finely designed to a scale of perfection, each of the Five Palm Jumeirah apartments for rent feature high-quality fittings and offer full services. Both the hotel rooms and the hotel apartments in this building have complete finishing. All of the penthouses in Five Palm Jumeirah provides roof terraces and private swimming pools. With quality at its peak, the properties here seize the vibe and glamour of this phenomenal city. All the rooms are gracefully furnished in a minimal yet elegant taste of contemporary style.
Rent Price Trends for Apartments in Five Palm Jumeirah
Offering a haven for the modern traveller, Five Palm Jumeirah offers high tech service performances and extravagant amenities. The rental flats in this building offer a glorious view across the Arabian Gulf and the breathtaking skyline of Dubai Marina. The luxury apartments here come with an astounding backdrop of the sky, the sea and the beach have a rental price trend for 2-bhk flats start from AED 200,000 per year.
Highlights of Five Palm Jumeirah
Bringing a spectacular glamour and glitz, the rental apartments in Five Palm Jumeirah provide a fantastic experience with their chic rooms and world-class facilities. An epitome of energy, fun and freedom, the Five Palm Jumeirah is a dynamic property. The properties in Five Palm Jumeirah provide its residents with a wide range of facilities and amenities for the comfort and convenience of its residents. There are swimming pools, water activities, happy hours, restaurants, brunches, bars, lounges, fitness centre and valet services.