Apartments for rent in Sandhurst House
Last updated date:

Mon, 15 Aug 2022 14:27:27 GMT
44000 to 75900

AED

yearly
Sandhurst House, JVC District 10, Jumeirah Village Circle (JVC), Dubai

Apartment

Chiller Free | 2 Huge Balconies | Large Layout

Sandhurst House, JVC District 10, Jumeirah Village Circle (JVC), Dubai

Apartment

SA | Spacious 2Bed Plus Maid Room @74K

Sandhurst House, JVC District 10, Jumeirah Village Circle (JVC), Dubai

Apartment

SA | Gorgeous 1Bed | Well Maintained

Sandhurst House, JVC District 10, Jumeirah Village Circle (JVC), Dubai

Apartment

AR | Deal of the Week 1bed | 1 Month Free

Sandhurst House, JVC District 10, Jumeirah Village Circle (JVC), Dubai

Apartment

AR | Exquisite 2Bed Plus Maid Room

Sandhurst House, JVC District 10, Jumeirah Village Circle (JVC), Dubai

Apartment

SA | Deal of the Week 1bed | 1 Month Free

Sandhurst House, JVC District 10, Jumeirah Village Circle (JVC), Dubai

Apartment

Newly Renovated 2-Bedroom Apartment + Study

Sandhurst House, JVC District 10, Jumeirah Village Circle (JVC), Dubai

Apartment

1BHK | SPECIOUS | 2 MONTH FREE

Sandhurst House, JVC District 10, Jumeirah Village Circle (JVC), Dubai

Apartment

Hot Deal | Ultra Luxury | 2 Month Free

Sandhurst House, JVC District 10, Jumeirah Village Circle (JVC), Dubai

Apartment

Spacious 1Bedroom Apartment with Pool View Balcony

Sandhurst House, JVC District 10, Jumeirah Village Circle (JVC), Dubai

Apartment

Spacious & Neat 1BR| Well Maintained | Bright Unit

Sandhurst House, JVC District 10, Jumeirah Village Circle (JVC), Dubai

Apartment

Pool View/ Big Kitchen/ Built in Wardrobes

Sandhurst House, JVC District 10, Jumeirah Village Circle (JVC), Dubai

Apartment

SPACIOUS 2 BED PLUS STUDY|READY TO MOVE IN|BEST DEAL

Sandhurst House, JVC District 10, Jumeirah Village Circle (JVC), Dubai

Apartment

Hot Deal | Top Quality |Ready To Move |Maid's Room
Find homes by commute time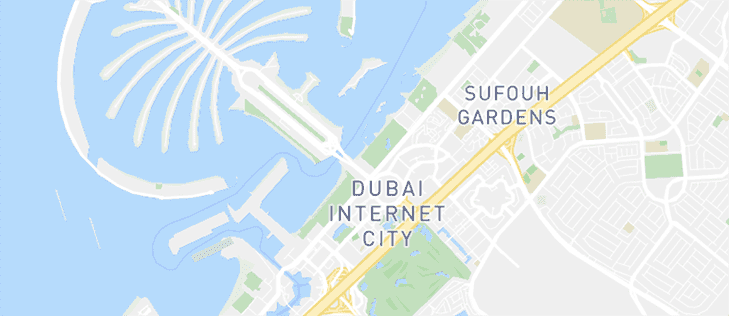 See Listings on the Map
Explore the area
Be the first to hear about new properties
Renting an Apartment in Sandhurst House
Featuring spacious balconies and elegant views of Jumeirah Village Circle are the apartments for rent in Sandhurst House. This residential development is designed to offer spacious residential flats at affordable rents. The location Sandhurst House places all its residents close to all the lifestyle facilities and amenities in JVC. Renting an apartment in this residential development means that you are choosing a peaceful environment over the fast lifestyle of the city centre.
Types of Apartments in Sandhurst House
With a brilliant location, next to the suburban localities of Dubai such as Jumeirah Village Triangle, Dubai Sports City and Motor City, are the flats for rent in Sandhurst House. These residential units feature a variety of options such as studio apartments along with 1-bed apartments and spacious 2-bedroom flats. All these units are airy and comfortable. The studio apartments in Sandhurst House represent the affordable end of this development and are highly popular among expats. The 1-bed and 2-bed apartments are rented out by families living in JVC. The Sandhurst House apartments for rent are quality residential units set in a serene environment and one visit to this development will convince you to live here.
Rent Price Trends of Apartments in Sandhurst House
The residential offerings of this development feature reasonable rents. A nice studio apartment here can be rented out at AED 40,000. These rents may increase to AED 45,000 for some studio apartments for rent in Sandhurst House, but such apartments are more spacious and worth every extra penny you pay for them. The 1-bedroom apartments in Sandhurst House can be rented out at AED 55,000 in yearly rents. To live in a 2-bedroom apartment here you have to pay yearly rents equivalent to AED 85,000. These rents make the real estate property units in the Sandhurst House one of the most reasonable properties for rent in Dubai.
Highlights of Sandhurst House
The residents of Sandhurst House not only get to live in one of the cosiest properties for rent in JVC, they also get save a lot on their residential expenses in Dubai. The apartments for rent in Sandhurst House are best for expats looking to improve their living standards in the emirate. This development features 24/7 security with CCTV surveillance along with ample parking spaces. All the apartments in Sandhurst House are air-conditioned and the development offers the best maintenance services in JVC. If you are planning to rent an apartment here, we recommend that you ask your real estate agent to set up a viewing here.