Properties with floor plans
Apartments for rent in Persia Cluster
Last updated date:

Thu, 29 Sep 2022 14:48:38 GMT
19000 to 32000

AED

yearly
N-02, Persia Cluster, International City, Dubai

Apartment

Spacious I Ready To Move I Persia Cluster

M-07, Persia Cluster, International City, Dubai

Apartment

Persia cluster ready studio for yearly rent

M-07, Persia Cluster, International City, Dubai

Apartment

Ready to Move in 1 BHK With Long Balcony Persia Cluster

Persia Cluster, International City, Dubai

Apartment

Huge Studio I 2 Partitions I Family Bldg I Near Bus Station

Persia Cluster, International City, Dubai

Apartment

Bright and Well Maintained Studio For Rent

M-07, Persia Cluster, International City, Dubai

Apartment

CHEAPEST STUDIO WITH BALCONY FOR RENT

N-12, Persia Cluster, International City, Dubai

Apartment

Cheapest Offer! One Bedroom With Double Balcony in Persia Cluster

Persia Cluster, International City, Dubai

Apartment

STUDIO WITH BALCONY IN PERSIA CLUSTER

Persia Cluster, International City, Dubai

Apartment

One bedroom Available with Double Balcony| For Bachelor's and Family| Unbeatable price |30k|

M-07, Persia Cluster, International City, Dubai

Apartment

Large 1 Bedroom for Rent in Persia Cluster

N-03, Persia Cluster, International City, Dubai

Apartment

Studio in Persia . Cluster With Balcony (Near Bus Stop)

N-12, Persia Cluster, International City, Dubai

Apartment

1 Bedroom for Rent in Persia Cluster

N-02, Persia Cluster, International City, Dubai

Apartment

Ready To Move In Studio With Balcony For Rent In Persia Cluster Near Bus Stop

O-07, Persia Cluster, International City, Dubai

Apartment

BF- pay monthly | Ready to move studio with balcony | Available for rent

N-12, Persia Cluster, International City, Dubai

Apartment

Balcony | Huge Studio I 2 Partitions I Modern Kitchen I Near Bus Stops

N-04, Persia Cluster, International City, Dubai

Apartment

VACANT STUDIO I PERSIA CLUSTER I NEAR BUS STOP

M-07, Persia Cluster, International City, Dubai

Apartment

Studio Available For Rent With Balcony

N-15, Persia Cluster, International City, Dubai

Apartment

HOT OFFER ONE BEDROOM HALL AVALAIBLE IN PERSIA CLUSTER

M-07, Persia Cluster, International City, Dubai

Apartment

Studio Available For Rent Persia Cluster International City

Persia Cluster, International City, Dubai

Apartment

Ready to move Studio with Balcony in Persia Cluster

N-15, Persia Cluster, International City, Dubai

Apartment

DEAL OF THE DAY!!!STUDIO FOR RENT IN PERSIA CLUSTER

O-07, Persia Cluster, International City, Dubai

Apartment

Studio Available For Rent Persia Cluster International City

Persia Cluster, International City, Dubai

Apartment

For Bachelors Large 1BHK with Balcony in Persia Cluster

N-10, Persia Cluster, International City, Dubai

Apartment

FAMILY BUILDING 1 BAD ROOM AVAILABLE IN FRANCE CLUSTER WITH BALCONY MULTIPLE OPTION AVAILABLE
Popular Rental Searches for Apartments in Persia Cluster
Popular Studio & Bedroom Searches for Apartment Rentals in Persia Cluster
Find homes by commute time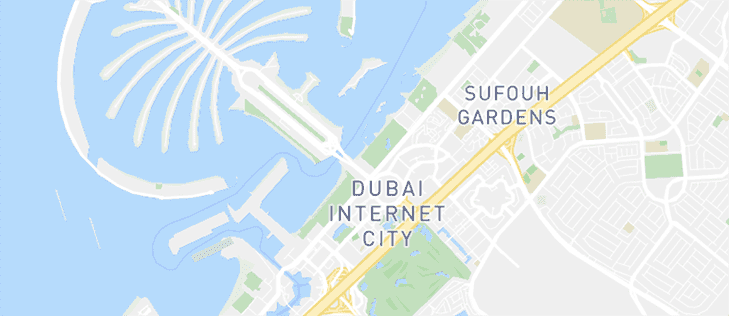 See Listings on the Map
Explore the area
Be the first to hear about new properties
Renting an Apartment in Persia Cluster
For people looking for exotic, themed residences in Dubai that feature an affordable rental tag, should look no further than the Persia Cluster. Although International City is considered as a suburban locality of Dubai, it's nothing less than a country featuring themed architecture in business, residences, and tourist attractions. The Persian Cluster is an integral part of this locality and its design has been inspired by the land of traditional hand-woven carpets in the Middle East region. The apartments for rent in Persia Cluster are set in a region that makes them neighbour localities such as Al Warsan, Al Warqaa and Dubai Silicon Oasis.
Types of Apartments in Persia Cluster
This interesting residential development in International City is a little Persia housed in Dubai. Featuring exotic Persian design elements the apartments for rent in Persia Cluster are spacious and roomy. The Persia Cluster is regarded as the locality of traditional Islamic Domes, wide-spaced arches, and blue collared facades. The apartments in Persia Cluster feature a variety of residential flats. There are studio apartments for the professionals and bachelors living in Dubai. Then there are the spacious 1-bedroom and 2-bedroom apartments that are excellent for families and couples looking for affordable properties for rent in International City.
Rent Price Trends for Apartments in Persia Cluster
Persia is considered to be the land of empire builders, attractive carpets, and exotic foods. The real estate units here feature a similar environment. Standing in the middle of the International City and featuring a good number of low rise buildings, the Persia Cluster features apartments for rent in numerous sizes, which are all very economical. The 1-bedroom apartments have rents that hover between the AED 29,000 and AED 40,000 marks. One can also easily rent studio apartments in Persia Cluster with rents starting from AED 23,000. This rental tag is very affordable and it's hard to find such properties for rent in Dubai with such affordable rental tags.
Highlights of Persia Cluster
Many people think that since this residential cluster has a Persian style, you will find only people from Iran and Iraq living here. This is far from the struth as the Persia Cluster apartments for rent are free-hold so people of all nationalities have bought them. Features and amenities available in Persia Cluster apartments for rent include schools, restaurants, outdoor theatres, medical centres, transportation services, parking area, police station, playing arena for kids, leisure centres and fitness studios.