Properties with floor plans
4 Apartments for rent in Iris Blue
Last updated date:

Sat, 01 Oct 2022 04:01:29 GMT
135000 to 160000

AED

yearly
Iris Blue, Dubai Marina, Dubai

Apartment

Full Marina View | Fully Furnished | Chiller Free

Iris Blue, Dubai Marina, Dubai

Apartment

SEA VIEW | BEAUTIFUL 2 BEDROOM | UPCOMING

Iris Blue, Dubai Marina, Dubai

Apartment

Full Marina and Sea View | Stunning | Spacious

Iris Blue, Dubai Marina, Dubai

Apartment

FULL SEA VIEW | BEAUTIFUL 2 BED | UPCOMING
Recommended properties based on your last searches
Find homes by commute time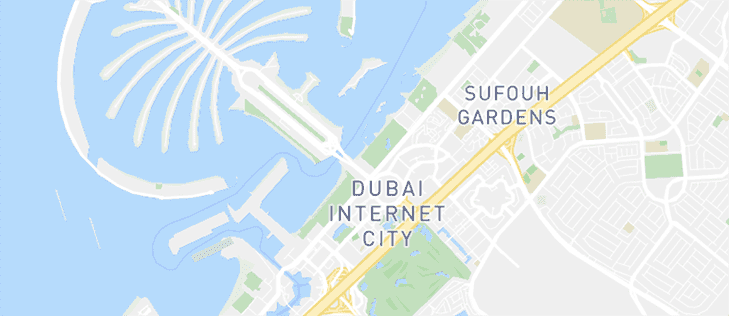 See Listings on the Map
Explore the area
Be the first to hear about new properties
Renting an Apartment in Iris Blue
Located just behind the spiralling Cayan Tower in Dubai Marina, Iris Blue ranks as one of the most populated residential properties for rent in Dubai Marina. There are a number of apartments for rent in Iris Blue and they are packed neatly in its 36 floors. The residential building was developed by Sheth Estate and its designer was WS Atkins & Partners. Its development was initiated in 2005 with the construction process starting in 2006. The apartments in Iris Blue were handed over to their owners in July 2008 from then on the buying and selling of the units here began.
Types of Apartments in Iris Blue
Being located in the freehold area of Dubai the flats in Iris Blue are available for anyone who wants them. Property renters have multiple apartments to choose from as they come in various sizes such as 2-bedroom, 3-bedroom and 4-bedroom apartments. Since the flats here are spacious, you also have to pay a bit more for them. This is why Iris Blue apartments for rent are best suited to families looking for a high-end lifestyle in Dubai. The precise location of this property gives it one of the most prestigious residential address in Dubai. Residents of Iris Blue apartments also get to enjoy exotic views of the Cyan Tower, Palm Jumeirah and the sand coloured buildings of Jumeirah Beach Residences.
Rent Price Trends of Apartments in Iris Blue
Being one of the most successful real estate in Dubai, this residential building features apartments that are highly sought after and are also comparatively expensive when it comes to renting flats in Dubai. The residential units here are best suited to families having children. The rents of these flats start from AED 130,000 for 2-bedroom apartments and the rent price only increase from here. As the number of bedrooms increase, the rents increase. This is why a 4-bedroom apartment in Iris Blue can be rented at AED 275,000 per annum. There are also many furnished apartments here that can be rented by locals and expats of Dubai.
Highlights of Iris Blue
Apartments for rent in Iris Blue come complete with latest facilities and amenities. These include a pool deck on the fifth floor podium featuring a large swimming pool that is even suitable for laps. There are also areas for barbeques for families here along with some private dining areas. For health and fitness, there are spas, a contemporary sauna and spacious gymnasium. There are also ample spaces for parking here i.e. four floors of car parking above the restaurant promenade.