Properties with floor plans
20 Apartments for rent in Cayan Tower
Last updated date:

Thu, 06 Oct 2022 20:11:06 GMT
99000 to 270000

AED

yearly
Cayan Tower, Dubai Marina, Dubai

Apartment

Largest Layout | Unfurnished | Sea Facing

Cayan Tower, Dubai Marina, Dubai

Apartment

Furnished | Full Marina View | Vacant

Cayan Tower, Dubai Marina, Dubai

Apartment

High Floor | Marina View | Perfect Condition

Cayan Tower, Dubai Marina, Dubai

Apartment

Furnished | November 22nd | Sea and Marina View

Cayan Tower, Dubai Marina, Dubai

Apartment

Fully Furnished | 2 Bedroom | Sea Views

Cayan Tower, Dubai Marina, Dubai

Apartment

Ready To Move in | Mid Floor | Panoramic Views

Cayan Tower, Dubai Marina, Dubai

Apartment

Full Seaview | Unfurnished | High Floor

Cayan Tower, Dubai Marina, Dubai

Apartment

Full Sea View |Very Rare To Find |Good Maintenance

Cayan Tower, Dubai Marina, Dubai

Apartment

Immaculate | Special Price | Panoramic View

Cayan Tower, Dubai Marina, Dubai

Apartment

Fully Furnished 2 Bedroom With Sea View | Vacant

Cayan Tower, Dubai Marina, Dubai

Apartment

Available now| Fully Furnished| Sea View

Cayan Tower, Dubai Marina, Dubai

Apartment

Spectacular View | High-end furnished |Ready

Cayan Tower, Dubai Marina, Dubai

Apartment

Exclusive | 3 Bedrooms | Store | Full Sea View

Cayan Tower, Dubai Marina, Dubai

Apartment

Amazing Sea and Marina View | Spacious | Bright |

Cayan Tower, Dubai Marina, Dubai

Apartment

Sea View | Fully Upgraded | View Today

Cayan Tower, Dubai Marina, Dubai

Apartment

1BHK FULL MARINA VIEW|GOOD LOCATION

Cayan Tower, Dubai Marina, Dubai

Apartment

Bright Huge | Easily Accessible | Relaxing Views

Cayan Tower, Dubai Marina, Dubai

Apartment

2BR Apartment at Cayan Tower for Rent

Cayan Tower, Dubai Marina, Dubai

Apartment

VACANT | FULLY FURNISHED | DUBAI EYE AND SEA VIEWS

Cayan Tower, Dubai Marina, Dubai

Apartment

Marina & Sea Views | 1 BHK | Furnished
Popular Rental Searches for Apartments in Cayan Tower
Find homes by commute time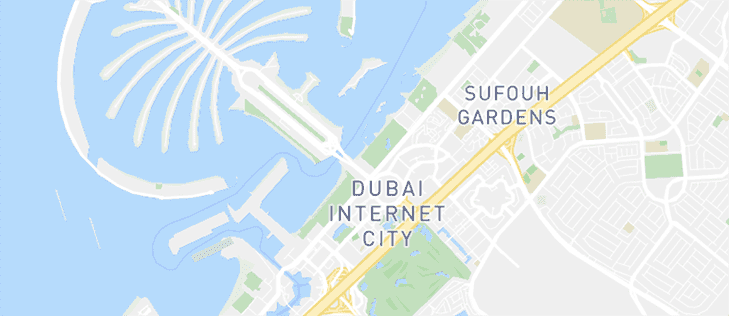 See Listings on the Map
Explore the area
Be the first to hear about new properties
Short Term Apartment Rentals in

Cayan Tower
Renting an Apartment in Cayan Tower (Infinity Tower)
Standing proudly at a height of 307 meters, Cayan Tower (Infinity Tower) offers extraordinary features to its residents. Being the highest twisting tower, Cayan is truly an iconic structure in Dubai Marina. Many people regard it as a masterpiece of design and style. The architects of this tower have designed it to give it a smooth curve by an astonishing 90 degrees. This unique twist allows every apartment in Cayan Tower (Infinity Tower) to enjoy a stunning view of either the marina or the sea.
Types of Apartments in Cayan Tower (Infinity Tower)
Cayan Tower (Infinity Tower) rises 73 stories into the blue sky. All these stories have apartments that are a perfect fit for people looking for renting property in Dubai. These rental flats feature studio, 1-bedroom, 2-bedroom, 3-bedroom and 4-bedroom units. Apartments for rent in Cayan Tower spell luxury in Dubai, so real estate here isn't like the others found in the residential buildings of Dubai Marina. Featuring unobstructed views of Dubai Marina and the sea, apartments in Cayan Tower are equally good for buying as they are good for renting. The flats can be furnished or unfurnished. But what one can say for sure that you have to pay more for the furnished options.
Rent Price Trends for Apartments in Cayan Tower (Infinity Tower)
Cayan Tower (Infinity Tower) is one of the most attractive residential buildings in Dubai. People are always looking for renting apartments here and this is probably why people interested to buy residential property always have the prospect of getting good yearly rents. The most searched properties for rent in Dubai Marina are Emaar 6 Towers, Cayan Tower (Infinity Tower), Marina Gate and Princess Tower, so you can understand the high demand of units here. But this demand is for a reason and that is the lifestyle offered is Cayan Tower (Infinity Tower). It's one of the best offered in Dubai Marina. Since luxuries aren't cheap, rents for studio apartments start at AED 70,000. From here the rent price increases and goes as high as AED 300,000 for a 4-bed apartment located in the higher floors of this building.
Highlights of Cayan Tower (Infinity Tower)
All apartments for rent in Cayan Tower (Infinity Tower) feature internationally styled interiors complete with marble and wood finishes, and quality fittings. The residential building has 7 elevators that facilitate convenient access to the many floors. The tower offers a fully landscaped podium and terrace to its residents along with an outdoor infinity pool and separate children's pool located on the 6th floor. Other features of these partments for rent include an international health spa called Liv Nordic, gymnasium, sauna and many other luxurious facilities.