Properties with floor plans
Apartments for rent in Armani Residence
Last updated date:

Mon, 03 Oct 2022 09:08:34 GMT
200000 to 650000

AED

yearly
Armani Residence, Downtown Dubai, Dubai

Apartment

Luxury 2BR Apartment | Fountain View | Armani

Armani Residence, Downtown Dubai, Dubai

Apartment

Lowest Price 2BR w/ Dubai Opera View

Armani Residence, Downtown Dubai, Dubai

Apartment

2BR | 11 Series Branded ARMANI | Opera View

Armani Residence, Downtown Dubai, Dubai

Apartment

Ultimate Luxury! | Iconic | ARMANI Fashion Branded

Armani Residence, Downtown Dubai, Dubai

Apartment

Iconic, Branded, Furnished, Serviced

Armani Residence, Downtown Dubai, Dubai

Apartment

Fountain & Opera View ICorner 2BR 09 Series

Armani Residence, Downtown Dubai, Dubai

Apartment

Most Luxurious Furnished 1BR | Largest ARMANI Apt.

Armani Residence, Downtown Dubai, Dubai

Apartment

Epitome of Luxury! Incredibly Furnished ARMANI

Armani Residence, Downtown Dubai, Dubai

Apartment

ARMANI Full Fountain Suite! Largest 05/08 Series

Armani Residence, Downtown Dubai, Dubai

Apartment

Fountain & Opera View! Largest Corner 2BR

Armani Residence, Downtown Dubai, Dubai

Apartment

Family Home | Ready to Move in | Prime Location

Armani Residence, Downtown Dubai, Dubai

Apartment

1BR Opera View Suite in Armani | 10 Series

Armani Residence, Downtown Dubai, Dubai

Apartment

Huge Armani Casa Furnished 1BR BLVD View

Armani Residence, Downtown Dubai, Dubai

Apartment

ARMANI Furnished/Serviced Hotel Suite w/Study

Armani Residence, Downtown Dubai, Dubai

Apartment

Best Full Fountain View | Furnished I Vacant

Armani Residence, Downtown Dubai, Dubai

Apartment

Fully Furnished | Ready to Move | Large Layout

Armani Residence, Downtown Dubai, Dubai

Apartment

Lowest Price in the Market 2BR with Opera View

Armani Residence, Downtown Dubai, Dubai

Apartment

1BR Opera View | 10 Series | Armani Residences

Armani Residence, Downtown Dubai, Dubai

Apartment

2BR | 04 Series | Fountain & Opera View!

Armani Residence, Downtown Dubai, Dubai

Apartment

MODERN AN AMAZING IN THE HEART OF CITY DOWNTOWN DUBAI

Armani Residence, Downtown Dubai, Dubai

Apartment

ARMANI BRANDED | LUXURIOUS | FULLY FURNISHED

Armani Residence, Downtown Dubai, Dubai

Apartment

Exclusive | Fully Furnished | Ready to Move

Armani Residence, Downtown Dubai, Dubai

Apartment

Luxury Furnished- Opera View/Partial Fountain view

Armani Residence, Downtown Dubai, Dubai

Apartment

*Best Unit in Armani-Stunning Full Fountain View**
Find homes by commute time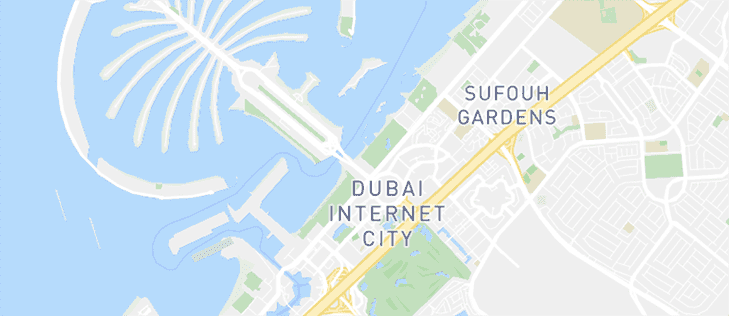 See Listings on the Map
Explore the area
Be the first to hear about new properties
Renting an Apartment in Armani Residence
Downtown Dubai can easily be called the lifeline of Dubai's business and leisure for a number of reasons. Dubai Downtown properties for rent have everything a resident ever dreams of. Dubai Downtown hosts a large array of high class international standard hotels. The grandiose Burj Khalifa Tower is the home of Armani Residence, which is designed by Giorgio Armani himself. It is located on levels 9-16 in the Burj Khalifa. How will one find living inside a true wonder of the world? Inspired and awesome. But that is what you sign up for when you get your hands on any of the properties for rent in Dubai!
Types of Apartments in Armani Residence
Armani Residence offers the highest standard of living possible. You will get to experience an Italian touch in every detail, from hospitality to the flat's features. From zebrawood panels to Eramosa stone floors, a truly exquisite lifestyle awaits you in Armani Residence. The unique textures and sophisticated color patterns truly set the apartments in Armani Residence apart from the rest. There is a minimalist approach to the design and the magnificent architecture of the tower tends to leave one spellbound. The 1 and 2-bedroom apartments present in Armani Residence exemplify the luxurious lifestyle in Dubai. The apartments for rent in Armani Residence offer privacy and luxury as each floor has its own elevator access and lobby.
Rent Price Trends for Apartments in Armani Residence
According to the signature Armani style of simplicity and elegance, Armani Residence apartments for rent bring the dream of its designer to fruition. It is the complete epitome of sophisticated living. The apartments in Armani Residence have an air of tranquility because of the architecture, which allows maximum natural light inside the flat. The layout is very spacious as well as highly demanded. The Armani Residence apartment's lowest price is AED 144,990 and highest being AED 400,000 yearly, with 1-bedroom apartments ranging from AED 144,990 to AED 200,000 while the 2-bedroom apartment rentals from AED 314,990 to AED 400,000. The apartments for rent in Armani Residence certainly pack that wow factor. These are described as works of arts with their unusual paneling and rounded partitions.
Highlights of Armani Residence
The property has a buzzing community with a lively nightlife. Armani Residence also has an easy access to all the major roads of Dubai. This is indeed the high life, and getting to live here is one of the benefits of living in Downtown Dubai. Apartments for rent in Armani Residence offer personally designed amenities that cater to each and every need of its tenant. The flats are all smart homes, fully automated by two Apple iPads. The highly rated apartments have a number of facilities, and we can bet that you won't find this kind of real estate anywhere else. They include a first-class library, spa, gym and swimming pool. You will also have full access to recreational and entertainment facilities in the Burj Khalifa.