Properties with floor plans
Properties for sale in Nad Al Sheba
Last updated date:

Mon, 03 Oct 2022 12:55:11 GMT
2777777 to 14000000

AED
Nad Al Sheba 3, Nad Al Sheba, Dubai

Villa

Limited Edition | Genuine Listing | High Demand

Nad Al Sheba Gardens, Nad Al Sheba 1, Nad Al Sheba, Dubai

Townhouse

Exclusive Corner Units at Nad Al Sheba Gardens | H&S Real Estate

Nad Al Sheba Gardens, Nad Al Sheba 1, Nad Al Sheba, Dubai

Villa

Pay 50% in 2025 |Brand new Independent villa |10 mins Dubai Mall

Nad Al Sheba Gardens, Nad Al Sheba 1, Nad Al Sheba, Dubai

Villa

Payment plan - Freehold villas- 10 minutes Downtown

Nad Al Sheba Gardens, Nad Al Sheba 1, Nad Al Sheba, Dubai

Villa

Prime location | Spacious | Flexible Payment plan | 10 minutes to Dubai Mall

Nad Al Sheba Gardens, Nad Al Sheba 1, Nad Al Sheba, Dubai

Villa

Prime location | Spacious | Flexible Payment plan | 10 minutes to Dubai Mall

Nad Al Sheba Gardens, Nad Al Sheba 1, Nad Al Sheba, Dubai

Villa

Payment plan- MODERN freehold | 10 minutes Downtown

Nad Al Sheba Gardens, Nad Al Sheba 1, Nad Al Sheba, Dubai

Townhouse

Bespoke Homes | Brand-new | HIGH ROI

Nad Al Sheba Gardens, Nad Al Sheba 1, Nad Al Sheba, Dubai

Townhouse

AL MAYDAN LOCATION – TOWNHOUSES AND VILLAS – FLEXIBLE PAYMENT PLAN

Nad Al Sheba Gardens, Nad Al Sheba 1, Nad Al Sheba, Dubai

Townhouse

Space to be Called "Home" | Car Free Community | Community to fall in Love | Limited Units Available!!!

Nad Al Sheba Gardens, Nad Al Sheba 1, Nad Al Sheba, Dubai

Villa

Luxury Lifestyle - Green Community | Indulge in Serene Natural Beauty | Space to be Called "Home"

Nad Al Sheba Gardens, Nad Al Sheba 1, Nad Al Sheba, Dubai

Residential Plot

Villa Plot | Well Located | Exclusive Listing

Nad Al Sheba 3, Nad Al Sheba, Dubai

Villa

FURNISHED|SINGLE ROW|SPACIOUS

Nad Al Sheba 3, Nad Al Sheba, Dubai

Villa

HOT GENUINE RESALE I NEAR NEW MALL | UNBELIEVABLE PRICE| BEAUTIFUL HOME

Nad Al Sheba Gardens, Nad Al Sheba 1, Nad Al Sheba, Dubai

Residential Plot

NAD AL SHEBA GARDENS - MAKE YOUR DREAM VILLA IN MEYDAN

Nad Al Sheba Gardens, Nad Al Sheba 1, Nad Al Sheba, Dubai

Villa

Coming Soon | Fantastic New Phase | Ask Now

Nad Al Sheba Gardens, Nad Al Sheba 1, Nad Al Sheba, Dubai

Villa

Luxury Living| Spacious| Premium Standalone Villa

Nad Al Sheba Gardens, Nad Al Sheba 1, Nad Al Sheba, Dubai

Villa

Luxurious 3BR Villa | Maid+ Family Room

Nad Al Sheba 1, Nad Al Sheba, Dubai

Villa

Freehold plot/Villa for SALE in Nad Al Sheba First

Nad Al Sheba Gardens, Nad Al Sheba 1, Nad Al Sheba, Dubai

Villa

Minimalist Concept | Quite Location | Call Now

Nad Al Sheba 1, Nad Al Sheba, Dubai

Villa

NAD AL SHEBHA GARDENS|100% FREEHOLD|PAYMENT PLAN

Nad Al Sheba Gardens, Nad Al Sheba 1, Nad Al Sheba, Dubai

Townhouse

Luxurious 3bed+ maid | Prime Location | Single Row

Nad Al Sheba Gardens, Nad Al Sheba 1, Nad Al Sheba, Dubai

Villa

Classy | Quality Interior Design | Freehold Villa

Nad Al Sheba Gardens, Nad Al Sheba 1, Nad Al Sheba, Dubai

Villa

IN THE LAP OF LUXURY | COZY GRAND VILLA
Find homes by commute time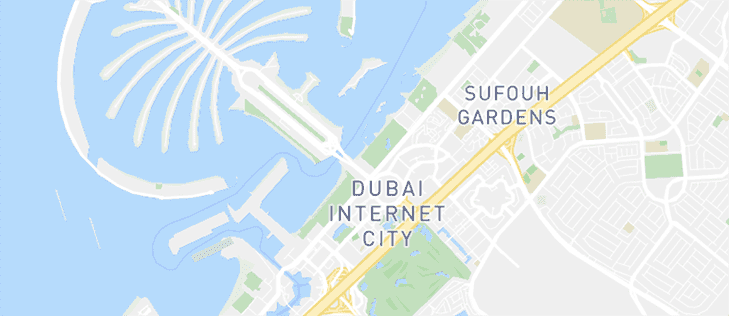 See Listings on the Map
Explore the area
Be the first to hear about new properties
Buying a Property in Nad Al Sheba
Dubai is a business hub and a global city of the Middle East. It has attracted world attention through massive construction projects and sports events. There are several areas of Dubai that are famous for some special reasons, one such area is Nad Al Sheba. It is a residential community situated in Dubai, United Arab Emirates. It is adjacent to Dubai Silicon Oasis. Nad Al Sheba is famous for the racecourse it has within the proximity. The total covered area of Nad Al Sheba is 60 kilometres square. Nad Al Sheba mall is under development which will make it easier for residents to shop, dine and spend leisure time.
Types of Property in Nad Al Sheba
The villas in Nad Al Sheba have options of 3-bedrooms to 5-bedrooms while the apartments available on sale ranges from a studio apartment to 3-bedroom apartments. For residential purposes, specifically, villas can be designed and constructed according to the buyers need as Nad Al Sheeba is a freehold property and residential plot in Nad al Sheba can be acquired by nationals and expats. The area has less commercial spaces and more villas and apartments are available on sale. The villas and apartments in Nad Al Sheba come with many benefits and amenities such as parking spaces, double glazed windows, centrally air-conditioned, waste disposal, swimming pool in lawn and 24/7 security watch. The kitchen of both apartments and villas are equipped with built-in appliances. All apartments have beautiful balcony view and the interior is well built with tiled flooring. The buildings have their own swimming pool, basement parking, a sauna, and a shared gym.
Sale Price Trend in Nad Al Sheba
Nad Al Sheeba is a freehold property so it is possible for expats to buy and invest in real estate in this area. The area is beautifully surrounded by 2.4 million sq.ft. of greenery that soothes the eyes. The prices justify the high end, commodious and open layout design and infrastructure of the residential units. Price of property in Nad Al Sheba may vary according to their sizes and locations. For more spacious accommodative options, villa for sale in Nad Al Sheeba ranges from AED 2,999,555 to AED 7,999,999. An apartment in this area can be bought for AED 309,000 to AED 6,200,000. The option of mortgage is also available for buyers where they have to pay interest at the rate of 3.24% and the total amount is to be paid over a period of 25 years.
Popular Areas of Nad Al Sheba
Nad Al Sheeba became a well-known area of Dubai after it was associated with Dubai World Cup. The District One Cycle Track is famous among the residents as a top cyclist has spun the wheels in this 8.4 km area. Nad Al Sheeba is situated minutes away from the major city attractions and tourists spots like Burj al Khalifa, Meydan Mall, and the famous Dubai Dancing Fountain. There are numbers of a restaurant located in Nad Al Sheba such as Volcano Burger and Al Rifai. Educational institutes like Riverstone School Dubai, Rising School, Kent College Dubai, and World Canadian School are near, which make Nad Al Sheeba a considerable option for families.
Reasons for Investing in Nad Al Sheba
Nad Al Sheba is an ideal residential property in Dubai. Residential plots, villas, and apartments are available on sale in this area. Some major factors that the investors look for before investing in property are all there in Nad Al Sheba. It is close to major roads of Dubai and closest to easy entry and exit point. It is 10 minutes away from Dubai Mall and 15 minutes away from Dubai International Airport. Mall of the Emirates is closer to Nad al Sheba. With all the amenities and features offered, Nad Al Sheba becomes a considerable option for investment.