Properties with floor plans
Properties for sale in Liwan
Last updated date:

Wed, 05 Oct 2022 13:44:33 GMT
320000 to 2950000

AED
Mazaya 17, Queue Point, Liwan, Dubai

Apartment

SPACIOUS 2 BEDROOM 1069SQFT FOR SALE 540,000 AED

Mazaya 8, Queue Point, Liwan, Dubai

Apartment

Large 1 Bedroom Apartment | Spacious and Bright |

Mazaya 9, Queue Point, Liwan, Dubai

Apartment

Spaciouse 1 Bed in Mazaya 9, High Floor

Tala 2, Queue Point, Liwan, Dubai

Apartment

Furnished | Pet Friendly | Best Offer | Rented 1BR

Shams, Queue Point, Liwan, Dubai

Apartment

Motivated Seller | Negotiable Price | Call Now

Mazaya 28, Queue Point, Liwan, Dubai

Apartment

Rented / Spacious / Closed Kitchen / Good View

Queue Point, Liwan, Dubai

Apartment

Very Clean 1BR Apartment For Sale In Liwan

Mazaya 12, Queue Point, Liwan, Dubai

Apartment

BIGGEST LIVING AREA|STORE+MAID ROOM|READY TO MOVE|BURJ KHALIFA VIEW

Mazaya 12, Queue Point, Liwan, Dubai

Apartment

Huge | Investor Deal | Vacant +Maid+Storage

Wavez Residence, Liwan, Dubai

Apartment

Brand New | Studio for Sale | Wavez Residence

Wavez Residence, Liwan, Dubai

Apartment

RESALE | EQUIPPED KITCHEN | BRAND NEW

Mazaya 9, Queue Point, Liwan, Dubai

Apartment

Investor deal !!! Rented Two Bedroom 1078 sqft 495,000 AED

Mazaya 28, Queue Point, Liwan, Dubai

Apartment

2 BR Best Layout w/ Big Balcony Storage! Open View

Mazaya 2, Queue Point, Liwan, Dubai

Apartment

Upgraded | Stunning | Breathtaking

Mazaya 29, Queue Point, Liwan, Dubai

Apartment

BRILIANT LOCATION AMAZING OFFER ONE BED ROOM APARTMENT FOR SALE

Tala 2, Queue Point, Liwan, Dubai

Apartment

Affordable Investment | Furnished | Rented 1BR

Liwan Pearl, Liwan, Dubai

Residential Plot

G+4 Upgraded Land|Residential|Excellent Location

Al Yarmouk, Queue Point, Liwan, Dubai

Apartment

2 Bedroom Plus Maid | Community View | Rented

Mazaya 22, Queue Point, Liwan, Dubai

Apartment

Huge 3 bedroom, Open View with 2 Parkings

Shams, Queue Point, Liwan, Dubai

Apartment

Spacious | Low floor | Affordable

Mazaya 10B, Queue Point, Liwan, Dubai

Apartment

Beautiful 2 Bedroom Apartment with Study Room !!

Mazaya 3, Queue Point, Liwan, Dubai

Apartment

2 Bed| Low Price| High Floor| Vacant| Ready To Move

Mazaya 8, Queue Point, Liwan, Dubai

Apartment

SPACIOUS 1BR WITH STORAGE ROOM | URGENT SALE

Al Yarmouk, Queue Point, Liwan, Dubai

Apartment

PRICE DROP ! 1BHK ! SALE ! 320,000K! ! SIZE! 619Sqft ! BEHIND MOSQUE
Find homes by commute time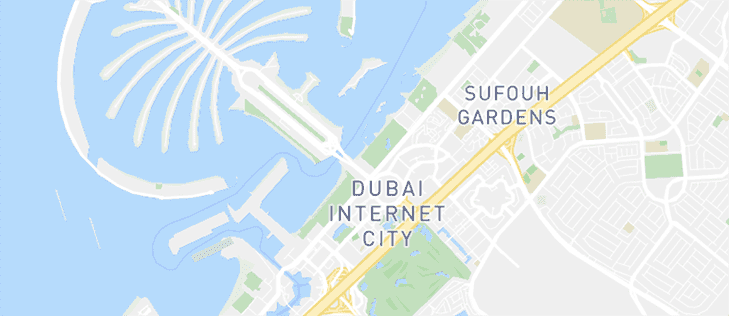 See Listings on the Map
Explore the area
Be the first to hear about new properties
Buying a Property in Liwan
With its economy taking off again, Dubai and its mega-projects are becoming the centre of attention. Therefore, master developments such as Dubailand are appealing options for locals as well as expats. One of Dubailand's most efficient residential projects is Liwan which is said to be the eastern gateway to Dubailand. A development that is spread across 13 million sq. ft., Liwan is a self-sufficient community incorporating an urban structure inspired by San Francisco.
Types of Properties in Liwan
A development by Mazaya, Liwan is a place to be because the community is complemented by a number of routes on each side and is located at the intersection of Al Ain Road and Mohammad Bin Zayed Road. The properties for sale in Liwan mostly consist of a range of 1, 2 and 3-bedroom apartments available for sale. The freehold Liwan properties have a small yet exclusive collection of townhouses, villas and even offices with varying sizes and affordable prices. When it comes to the apartments for sale in Liwan, the size range starts from 450 sq. ft. and goes up to 500 sq. ft. for studios while a 1-bed apartment will range between 650 sq. ft. and go up to 800 sq. ft. 2-bedroom apartments will range between 1,000 sq. ft. and 1,200 sq. ft. while units with 3 bedrooms range between 1,600 sq. ft. and 1,800 sq. ft. Apart from houses, a few residential plots are also available for sale in Liwan.
Sale Price Trend for Properties in Liwan
The payment plans for Liwan properties are quite flexible and the units are ready to be moved in to. Studio apartments in Liwan will cost anywhere between AED 256,500 and AED 500,000. A 1-bedroom apartment in Liwan will cost an average amount of AED 600,000. A 2-bedroom apartment in Liwan will come with a dining room, kitchen, 2 baths, 1 powder room, a maid's room, built-in wardrobes and a balcony and will cost anywhere between AED 600,000 and AED 800,000 while the average amount for 3-bedroom units is around AED 1,000,000.
Popular Areas of Liwan
The highlight of the community is no doubt the beautiful parks. The Mazaya Residents Park North located near Queue Point and the Liwan Lake Garden are both extremely popular spots among residents. Other scenic spots within the community include the gorgeous Liwan Lake near Mazaya 10B. Residents have the luxury of choosing from a wide range of fine dine and fast food options like Cino Italian Restaurant & Café, Taco Barrio, Russo`s New York Pizzaria, Circle Café Silicon Oasis, Subway Zayed University and Al Arrab Restaurant that are easily accessible.
Reasons for Investing in Liwan
There are a dozen reasons why you should buy property in Liwan and one of them is the fact that all important locations and facilities can be found in and around the community. Residents who are frequent travellers would be happy to know that the Liwan properties are just 20 minutes away from Dubai International Airport while Dubai World Trade Centre is just 12 minutes away. Dubai Outlet Mall, Mirdif City Centre and Spinneys are a few of the popular shopping centres that are near the community while Central Park and Silicon Oasis Cricket Ground aren't far away either. An overwhelming number of mosques, hotels and supermarkets can be found nearby as well.