Properties with floor plans
Properties for sale in The Hills
Last updated date:

Thu, 06 Oct 2022 20:11:35 GMT
1380000 to 10500000

AED
Vida Residence 1, Vida Residence (The Hills), The Hills, Dubai

Apartment

Exclusive | Breathtaking Views | Vida Residences

Vida Residence 2, Vida Residence (The Hills), The Hills, Dubai

Apartment

Fully Furnished | Serviced | Stunning Views

Vida Residence 1, Vida Residence (The Hills), The Hills, Dubai

Apartment

stunning view | Vacant | full golf course view .

Vida Residence (The Hills), The Hills, Dubai

Apartment

BRIGHT 3-BED | GOLF COURSE VIEW | EXCLUSIVE

Vida Residence 1, Vida Residence (The Hills), The Hills, Dubai

Apartment

Corner Apartment with Partial Golf Views

Vida Residence 1, Vida Residence (The Hills), The Hills, Dubai

Apartment

Rented | Great Investment | High Floor

Vida Residence B, Vida Residence (The Hills), The Hills, Dubai

Apartment

Beautiful gold course view | Prime location

A2, The Hills A, The Hills, Dubai

Apartment

2 Bedroom | Golf Course View | Corner Unit

A2, The Hills A, The Hills, Dubai

Apartment

Full Golf Course View | Exclusive | 3 Bed + Maids

Vida Residence 2, Vida Residence (The Hills), The Hills, Dubai

Apartment

Vacant I Corner Unit I Stunning Views

A1, The Hills A, The Hills, Dubai

Penthouse

Duplex Penthouse | Stunning | Big Terrace

Vida Residence 2, Vida Residence (The Hills), The Hills, Dubai

Hotel Apartment

3BD+Maid I Best Layout I Amazing Views

A1, The Hills A, The Hills, Dubai

Penthouse

Duplex Penthouse | Terrace | Golf Course Views

Tower B1, Vida Hotel, The Hills, Dubai

Hotel Apartment

Stunning View | Large Layout | Fully Furnished |

C1, The Hills C, The Hills, Dubai

Apartment

2 Bed Corner Apt | Golf and Emirates Hills View

Vida Residence (The Hills), The Hills, Dubai

Penthouse

Golf Course View | Luxury Investment | 5BR

A2, The Hills A, The Hills, Dubai

Apartment

Beautiful Golf and Lake View | Vacant soon

Tower B2, Vida Hotel, The Hills, Dubai

Apartment

Golf Course | Serviced Apt | F. Furnished | VIDA B2

B2, The Hills B, The Hills, Dubai

Hotel Apartment

Vacant | Partial Golf View | Furnished

A2, The Hills A, The Hills, Dubai

Apartment

3Beds + Maid | Vacant | Motivated Seller

Vida Residence 2, Vida Residence (The Hills), The Hills, Dubai

Apartment

Best Layout | Vacant | Golf Course Views

Vida Residence 3, Vida Residence (The Hills), The Hills, Dubai

Apartment

Cash Seller | Pool View| Biggest Layout | Tenanted

B2, The Hills B, The Hills, Dubai

Hotel Apartment

Serviced Apartment | Luxury Living | Corner 2 Bed

Vida Residence B, Vida Residence (The Hills), The Hills, Dubai

Apartment

Excellent facilities outdoor pool | Vida B
Find homes by commute time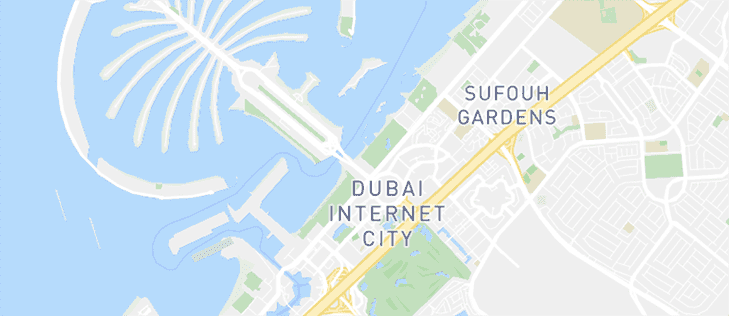 See Listings on the Map
Explore the area
Be the first to hear about new properties
Buying a Property in The Hills
Extending all the way from Emirates Hills, Dubai Hills is located at a distance of 17 kilometres from Palm Jumeirah. It lies in close proximity to the Sheikh Zayed Road and residential communities of Al Barsha and Al Quoz. Developed by a reputable name in real-estate, Emaar Properties, it stands as another innovative development that aims to build a sustainable community and green lifestyle with energy-saving techniques. If you're thinking to buy a property in Dubai that is not only investment-friendly but also close-knit and family-oriented, check out the properties up for purchase at The Hills.
Types of Properties in The Hills
Boasting a series of ultra-modern and stylish apartments, The Hills is a community that enjoys the view of Emirates Golf Club and Dubai's enchanting skyline. The Hills flaunt a nice blend of elegance and sustainability in unique ways. The projects are all constructed to be eco-friendly with water-saving faucets, smart lightings and glasswork. Looking over the community, you will find around 426 apartments, 136 serviced apartments, two hotel apartment buildings, and two low-rise residential buildings. 1, 2, and 3-bedroom flats are scattered strategically in two residential buildings, each consisting of 12 to 15 floors. 1-bedroom units are most suitable for youngsters, expats, working men and women and couples as they feature a big living area, ensuite bathrooms, a balcony and a modern kitchen whereas 2BHK apartments come with a furnished kitchen equipped with appliances, a spacious terrace, separate maid's room, two spacious bathrooms and a commodious living space. Similarly, if you have a family with kids, a 3-bedroom flat would be a good option featuring an elegantly designed home with a fully-equipped kitchen and a good storage capacity.
Sale Price Trends for Properties in The Hills
The properties in The Hills are specially built on the rules of sustainability and convenience offering affordable options for people who wish to buy luxurious apartments under budget. The asking sale price of a 1-bedroom apartment begins at AED 1,270,000 and not a penny more than AED 2,300,000. You can buy a 2-bedroom flat at a competitive price range between AED 1,600,000 and AED 3,156,571 with a large covered area that will range from 1,275 sq. ft. to 1,582 sq. ft. The price of a 3-bedroom apartment in The Hills varies between AED 2,685,000 and AED 5,581,000 depending on the area covered from, which usually falls between 1,967 sq. ft. to 2,035 sq. ft.
Popular Areas of The Hills
The geographical location of The Hills puts the community near the centre of Dubai's Business Growth Corridor and Dubai Marina where residents head out to spend quality time with family at popular leisure destinations. The residential apartment towers are in three complexes, The Hills A, B and C while the highlight of the community is Vida Residence with a luxurious resort in making. Marvel Theme Park, IMG Worlds of Adventure and AquaFun are some of the adored spots for families to spend a day out with kids. Some good dining options include Marmarita Restaurant, Chalet Grill Plus and The Cheesecake Factory.
Reasons for Investing in The Hills
The properties in The Hills offer a unique combination of comfort, luxury and simplicity to those who seek it. The apartments around here are an ideal buy since one has access to world-class amenities including a yoga lawn, kids play area, barbeque deck, health club and gym, round-the-clock active service desk and impeccable security. The properties are well maintained and ensure a friendly neighbourhood as all the families mostly know each other well. If you're planning to move with your kids to an area with a happening street life, you can opt for The Hills.